The 8 most popular MarketMuse alternatives you should consider are:
Content Harmony
Frase
Clearscope
Surfer SEO
Semrush Writing Assistant
Page Optimizer Pro
Conductor
seoClarity
Instead of going into what each platform has to offer, we want to show you why you should take a closer look at Content Harmony to help your content team grow and work more effectively.
Why Should You Pick Content Harmony Over MarketMuse?
MarketMuse is a powerful tool, but in addition to the content briefs product, it contains a ton of content strategy features that many teams don't need.
Content Harmony is often a simpler solution for teams looking to build content briefs and optimize their content.
Since we've been asked how Content Harmony compares with MarketMuse, we wanted to take this opportunity to expand on the differences between the two.
TL;DR: Content Harmony is laser-focused on helping you build data-driven content briefs & optimize your content. We don't offer other MarketMuse features like crawling and auditing your entire website.
Our data covers topic modeling to help you understand what keywords to use, search intent classification, internal and external link targets, competitor content structure for brainstorming your own outlines, visual content guidelines, content grading, and more.
What are the main differences between Content Harmony and MarketMuse? 🧐
Content Harmony gives you an end-to-end content workflow 👨‍💻
We've been in the content marketing landscape for many years, so we understand the ins and outs of creating world-class content. That's why we're 100% focused on equipping people like you (SEO strategists, content managers, and content creators) with actionable insights pulled from all over the web.
Content Harmony's brief workflow simplifies and streamlines the content research process you're already doing manually. As you build your brief, you can share them with writers and other team members, and then grade the SEO-friendliness of your content before hitting publish.
Content Harmony lets you build best-in-class content briefs 📝

When you're satisfied with your research, the next step is to assemble that information into a coherent outline for your writer. Content Harmony helps you streamline this process, preventing the dreary copy-paste jobs that you'd rather do without.
Highlight sections inside the Keyword Report and watch them appear dynamically inside your content brief. Delete and rearrange as you please — our briefs are 100% customizable and allow you to add text boxes, checklists, tables, emojis, notes, and more.

Content Harmony leaves nothing to chance 🎯
There's no use trying to game the algorithm. Search engines love content that's well-researched, credible, and does the best job of matching search intent.  
When you start a new Content Brief Workflow in Content Harmony, our Keyword Reports give you the most in-depth information you need to research a topic before building a brief or starting your draft. We fetch this information on-demand, so you're getting research based upon what's ranking today. MarketMuse builds its own internal AI models of different concepts, which have some advantages and disadvantages, but may not reflect what's ranking now in your industry.
With Content Harmony, you can:
Understand the search intent of the query, and determine the appropriate content format to deploy (blog post, product page, etc).
Uncover the primary subtopics and related concepts for each search query, helping you write more comprehensive content based upon our topic model.
Fetch real questions people ask, sourced from Quora, Reddit, StackExchange, and Google PAAs to help you go deep with your content.
Determine the best internal link targets for your chosen keyword, so you can boost the authority of new pages.
Investigate the H1, H2, H3, and H4 sub-headings from top-ranking posts for that keyword, so you know how to differentiate as you build your outline.
Find high-authority external link sources you can cite to add credibility and trustworthiness to your content.
Review your content against competitors for word count, keyword usage, and readability.
Content Harmony helps you with visual content 🎨
Videos, infographics, screenshots, and other visual assets are powerful ways for you to encourage readers to stay on your page, thereby boosting time on site and user experience.
Whenever you run a Keyword Report, Content Harmony scours the top-ranking visual assets for that search query. If you see lots of illustrations, that's a signal you might want to include branded assets in your content.
We'll also pull in search results from Google Videos, which can serve as inspiration for your own video program, give you ideas on non-competitor videos to embed in your content, or give your writers quick resources to learn more about the topic.
Content Harmony offers clear and simple pricing 💰
Content Harmony's plans offer unlimited projects and users, with no surprises or upsells. New features are automatically offered to all users — on top of existing ones such as relevant keyword data and competitor link metrics.
For teams that want to build briefs and optimize their content, Content Harmony's pricing is simpler and friendlier than MarketMuse. What's more, we offer free onboarding and training at all tier levels, which is only available in MarketMuse's enterprise plans.
Content Harmony vs MarketMuse Core Feature Comparison 🚨
| Feature | Content Harmony | MarketMuse |
| --- | --- | --- |
| Unlimited Users | ✅ | ❌ |
| Simple Workflow | ✅ | ❌ |
| Visual Content Research | ✅ | ❌ |
| Free Onboarding & Training | ✅ | ❌ |
| Link Metrics | ✅ | ✅ |
| Questions to Answer | ✅ | ✅ |
| Competitor Outlines | ✅ | ✅ |
| Content Grader | ✅ | ✅ |
| Shareable URLs | ✅ | ✅ |
---
"Content Harmony not only accelerated our content production, it also improved our content's performance. With key data on any topic at our fingertips, our content team can make better decisions, optimize for search engines, and outperform the competition."


-Brendan Walsh, Principal, Mole Street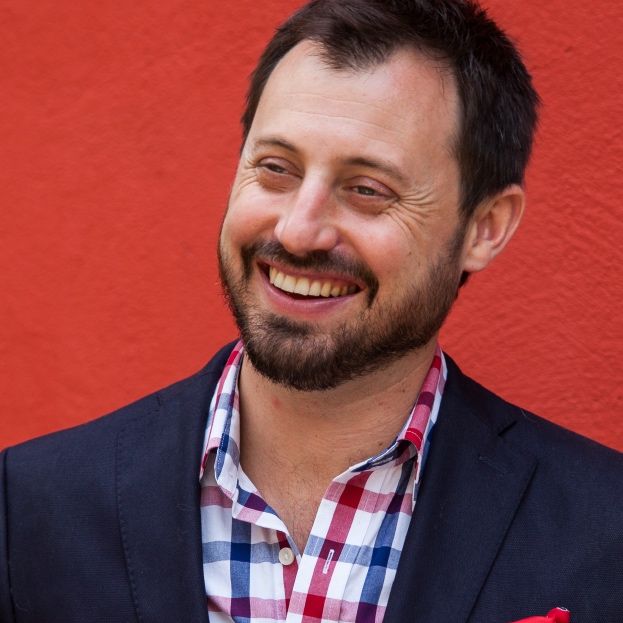 ---
The Content Harmony Workflow:
Content Harmony ties together the process you're currently doing manually, and makes it way faster.
From detailed keyword report, to robust content brief, to easy-to-use content grader, your team will feel right at home in Content Harmony.
📋
Streamline Keyword
Research
It took our SEOs & content marketing strategists hours to research a topic for clients – until we put everything they needed in one consistent keyword report.
📑
Standardize Your
Briefs
Our standardized brief formats help your strategists produce consistent notes every time, so writers have all of the critical details they need.
🤝
Share Your
Briefs
Clients, freelance writers, editors, graphic designers – with our shareable brief formats you can give the right access to everybody in your content process.
✅
Grade Your
Content
Grade your drafts and existing content against our AI-driven topic model, making sure your team publishes comprehensive content every time.