Does it take you hours to figure out the right structure for your content?
The hardest part of building a great piece of content is figuring out your outline. Brainstorming outlines from scratch takes forever.
But you can't just copy competitors, and if you think GPT-3 is going to come up with a decent outline for you... well, we wish you luck with that.

Content Harmony's outline analysis is built to help you quickly scan how competitor content is structured, and highlight the best examples to reference while you build your own better outline.
In other words, we let you use the SERP as a temporary swipe file while you make your content better than everything else out there.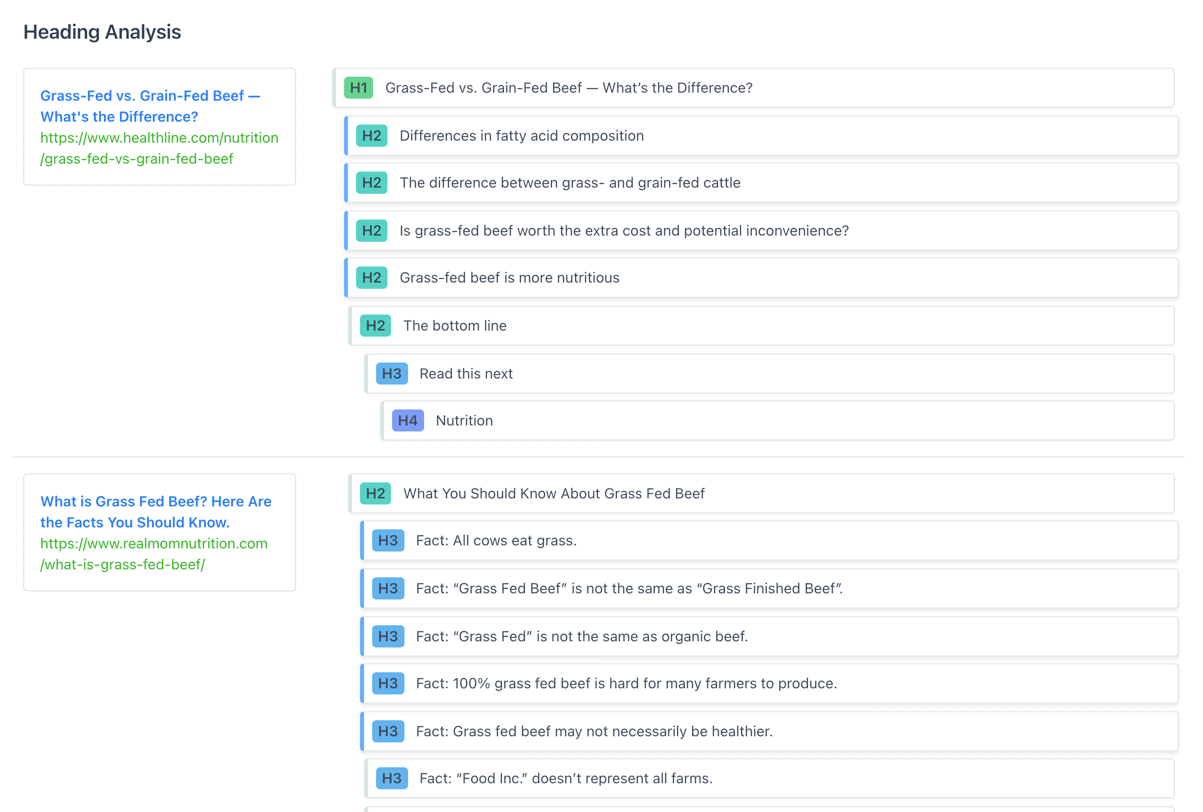 Are your writers delivering first drafts that just cover the topic completely wrong?
Giving your writers an outline upfront takes more work for the strategist who is building the content brief, but it saves TONS of headaches.
Most of the major issues we see when writers go "off the rails" can be resolved with a great outline, and making sure writers understand brand and audience requirements. Content Harmony helps you do all three. 💪
👉 Get Your First 10 Briefs For $10
How does the competitor headings feature work?
Much like the rest of our Keyword Reports > Content Brief workflow, you simply highlight the headings that are useful for you to reference in your brief, and ignore the rest.
What you end up with is a temporary set of references that you can glance at while you build a better outline, then you can unhighlight those headings to remove them from your final brief.
Want to see our Competitor Outlines section in action?
Watch the feature video here: