Content Harmony's approach to content briefs ensures that your writers produce comprehensive content covering related keywords, entities, and key SEO & brand requirements.
If your team spends 1-2 hours building content briefs manually - we can get your workflow down to 10-20 minutes within a week of getting started.

...and we'll train your team for free.
We're the content brief that marketing strategists and writers will both love.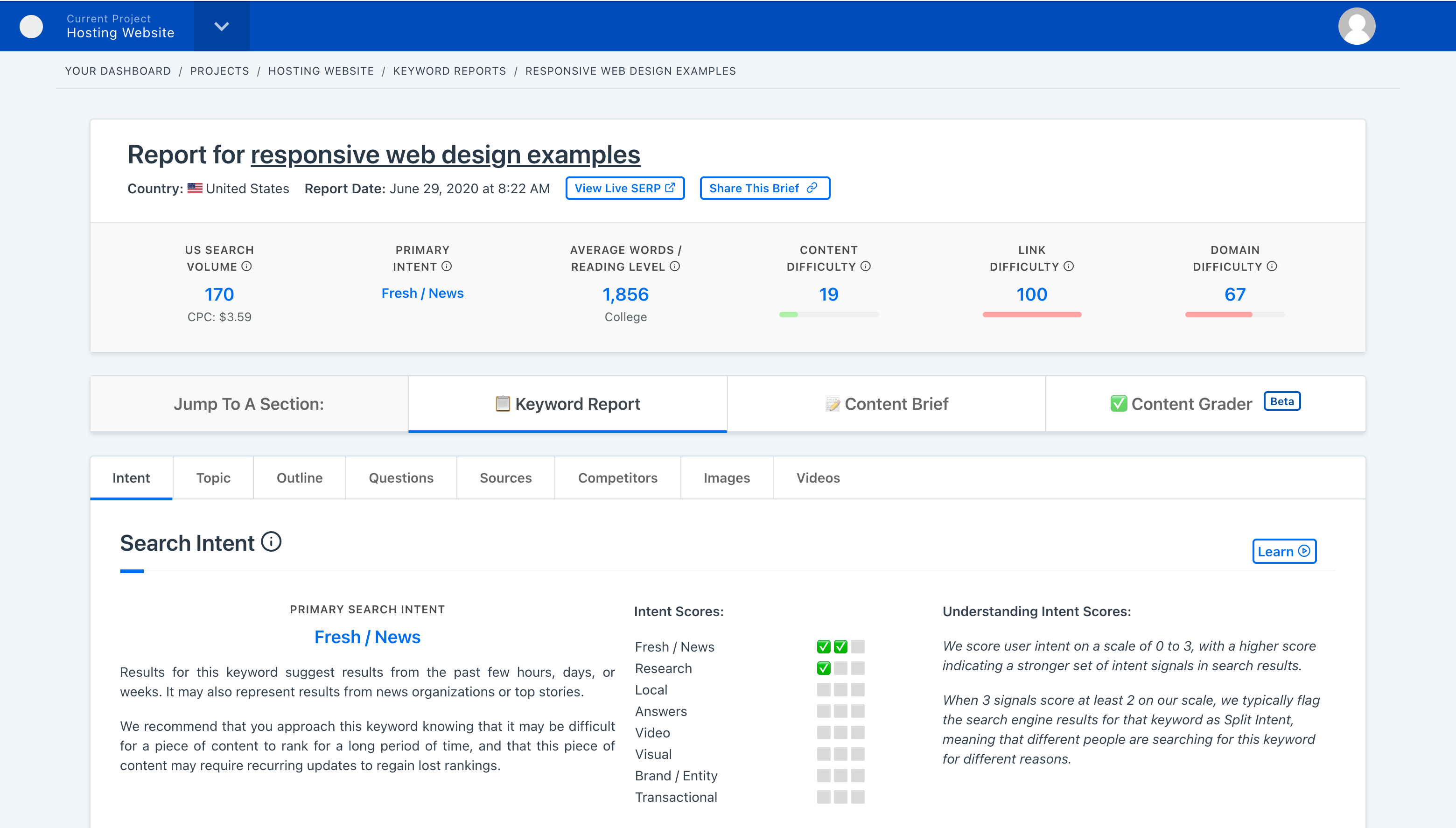 Ready to try it out?
👉 Get Your First 10 Briefs For $10
---
A Workflow Designed For How You Actually Build Briefs
We standardized the content research process we've been developing for years as a content marketing agency.
Now, we'll help your organization rapidly improve your content marketing process, get better results from your in-house and freelance writing teams, and earn more traffic for SEO-driven content marketing efforts.
👉 Watch our 5-Minute quick start video:
---
How Our Content Workflows Work:
We've built our Content Workflows to integrate directly into your team's existing editorial workflow.
Content Harmony acts as your content research & optimization repository, but you can use our shareable URLs inside of your team's existing project management software, like Trello, Basecamp, Airtable, and Google Docs.
---
Browse All Features
Our Content Brief and Content Grading workflow starts with a great Keyword Report. We give you more of the data you need, and less of the excess data that doesn't help you build better content.
---
---
---
---
---
---
---
---
---
---
---
---
Enterprise Quality, Reasonably Priced.
Unlimited projects. Unlimited users.
We understand that your team and your needs are always changing.
Need Something Different? View All Pricing Options
---