Questions are crucial to producing useful content for your readers.
Content Harmony makes it easy to see the questions rising up in the SERPs through Google's People Also Ask (PAA) section, and we go fetch other third party question sources that you may want to integrate into your content.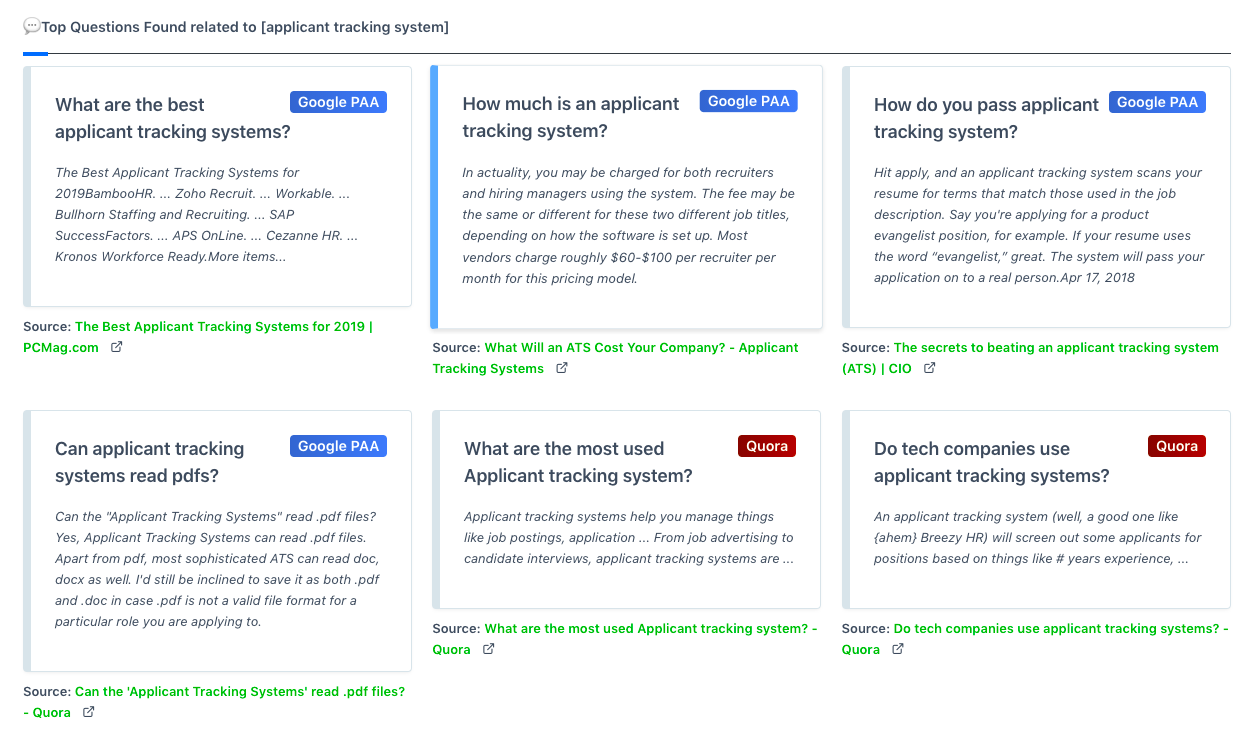 Wish your team could rank inside Google's People Also Ask section?
You have to start by actually answering questions - and doing it in the format Google expects.
But you have to find those questions before you can ever rank for them.
We help you identify existing PAA opportunities, as well as other questions your users have about your target keyword.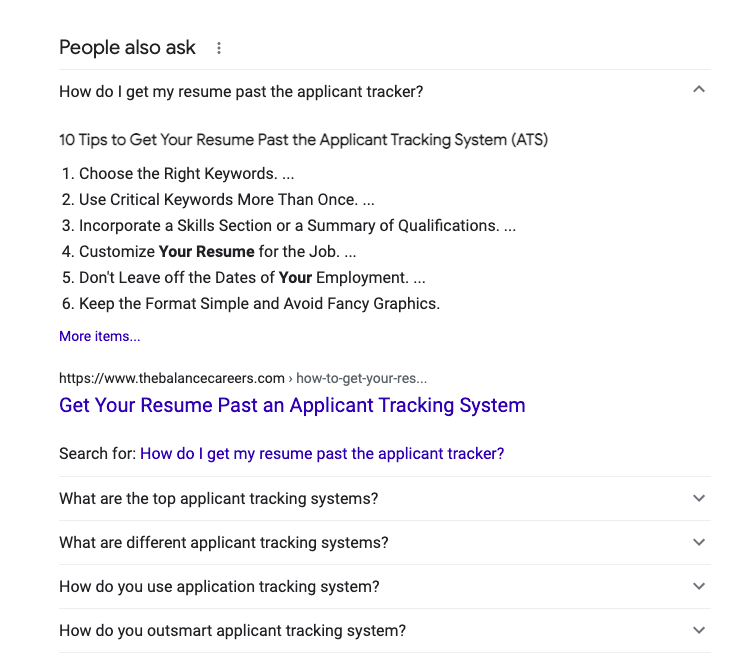 How to use Questions Analysis in Content Harmony
(Note: this is a super old product video, we'll update it soon.)