Most of the publishers we work with have already built great teams with smart writers.
But sometimes they struggle to get their editorial team onboard with SEO requirements and building long-form comprehensive content. SEO is usually an afterthought, even though it is one of the most important growth drivers for the business.
At Content Harmony, we make it easier to research and build in-depth content that completely covers a topic, making your content more likely to rank in the process.
"If you're interested in seriously supercharging your content and in creating a repeatable, scalable outline research and development process, Content Harmony is a must-have piece of technology. Period."



-Brendan Walsh, Principal, Mole Street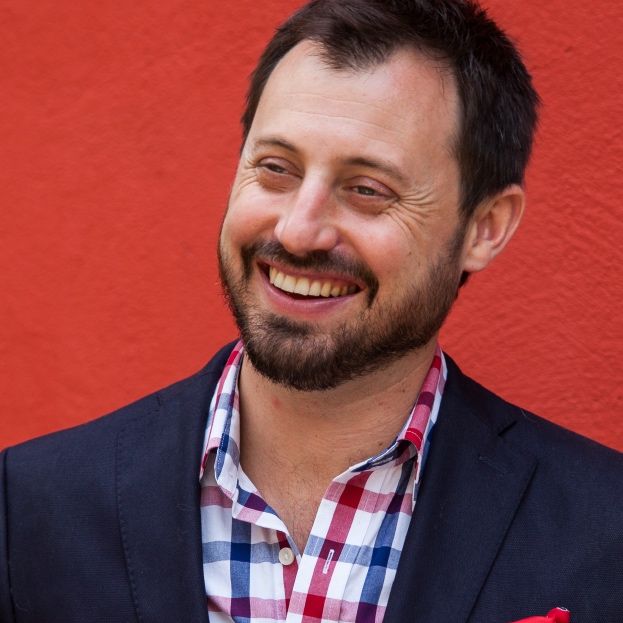 👉 Check out Mole Street's Case Study
---
A wealth of data at your fingertips
Content Harmony's Keyword Reports contain all of the critical data your team needs during the content research process: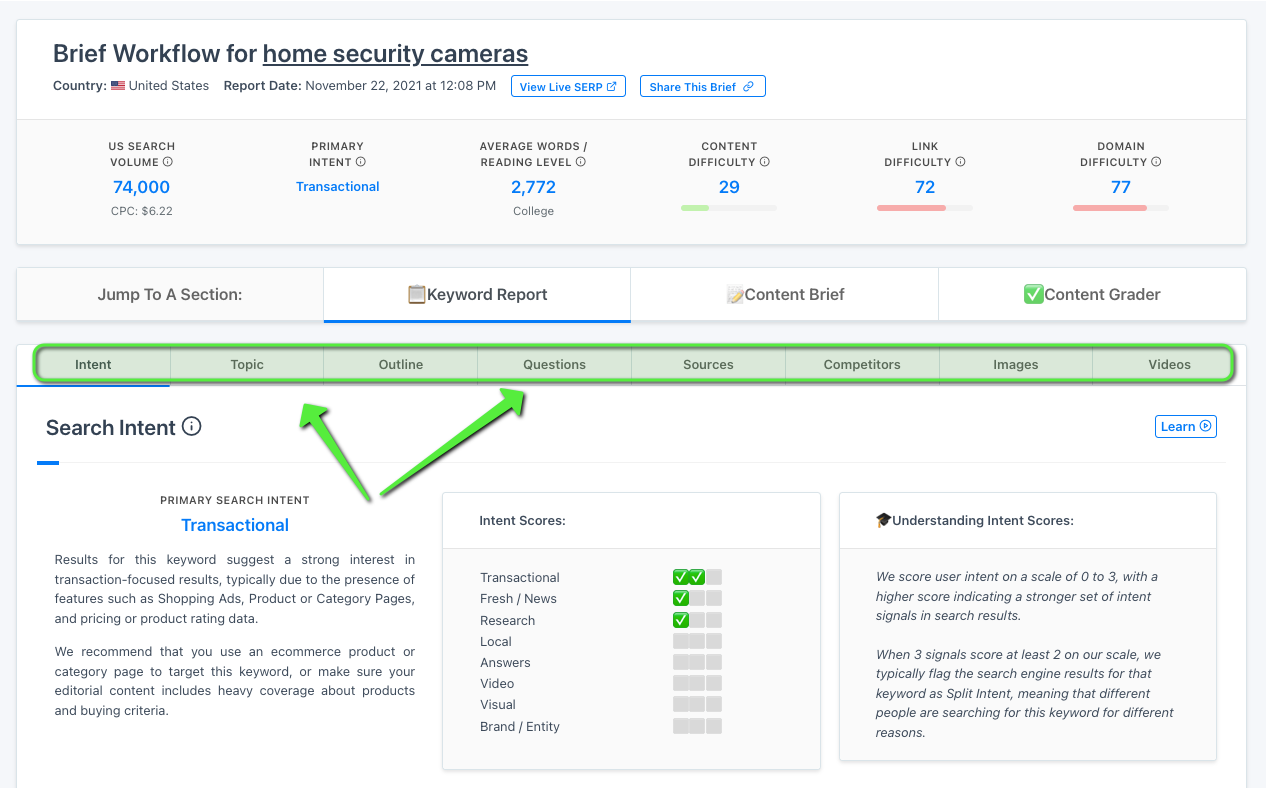 Easy-to-share content briefs
Our Content Briefs help your team quickly assemble the research and highlight the most critical data for writers.
Content Briefs can focus on things like:
Desired content type and search intent
Primary and semantically related keywords
Brand and tone guidelines
Desired word length
A well-put-together content brief reduces friction and prevents miscommunication. Writers are happy since they have all the information and direction they need to begin work on the draft, while SEOs are confident that the post will meet expectations around search intent, keywords, and structure.

Thorough SEO checks before hitting publish
When it's time to audit your content drafts, your writers can each access a dedicated Content Grader for the current topic they're working on, so that you don't have to send every draft past the SEO team to "check on the keyword targeting."
Don't have a dedicated SEO person? The Content Grader enables your writers to examine the comprehensiveness of the content — and its ability to rank.
Our Content Grader's topic model is built on top of IBM's AI-driven keyword extraction API — it focuses on cutting out the noise and giving you the most critical terms and keywords to include in your content.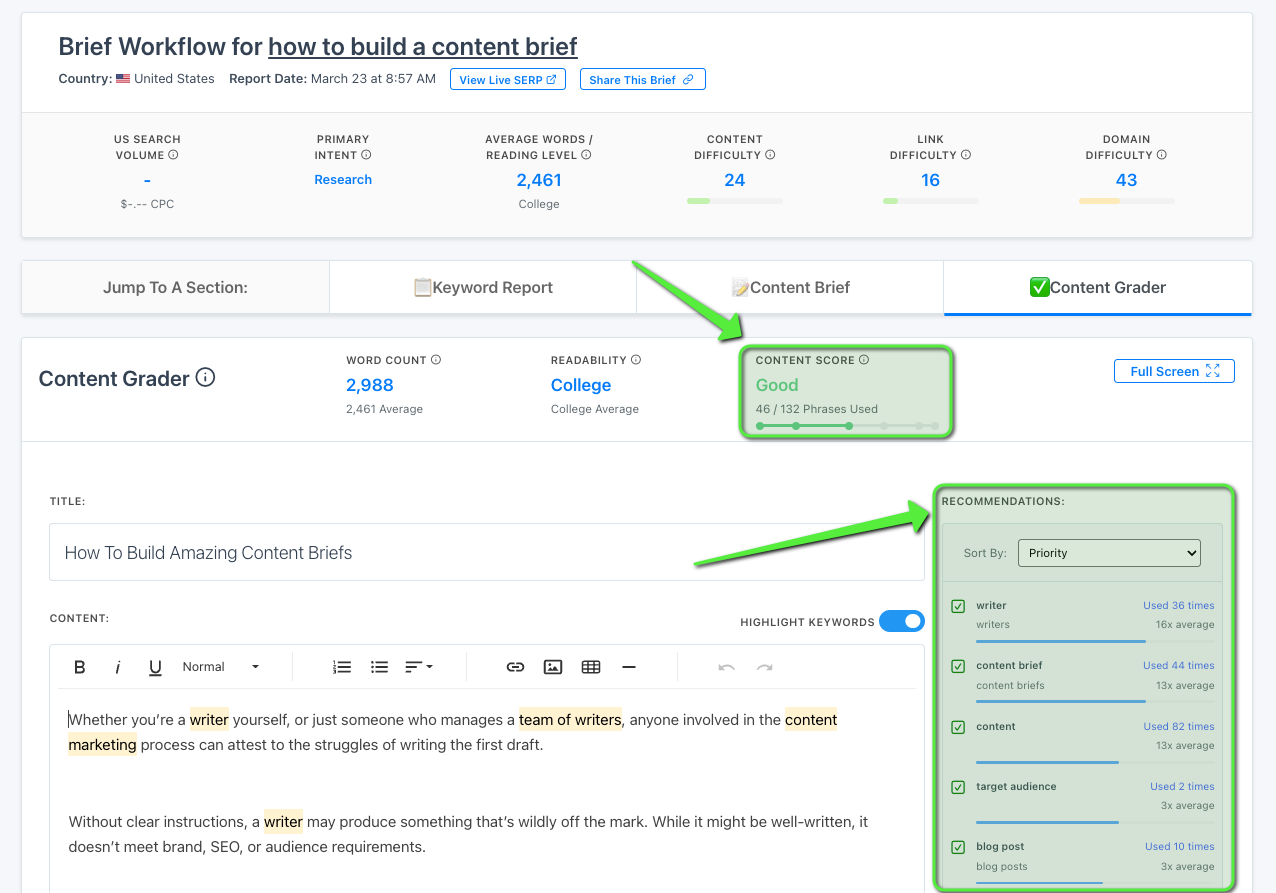 Can Content Harmony support our team's volume?
We have teams with hundreds of users building thousands of pieces of content every month.
We can support teams doing high content volumes, and we can set up billing across multiple teams if you need to keep a large volume of team members organized.
Get in touch for enterprise-specific plans and pricing, tailored to your needs.
Personalized training, onboarding, and migration
The hardest part about implementing a new tool is training and making sure that everyone on the team is up to speed.
That's why we offer complimentary help for all Content Harmony teams:
We'll take your existing brief templates and help you migrate them into our tool.
We'll schedule live training sessions with your team that can be recorded for your internal training & processes.
We're happy to schedule future training calls as your team grows and hires new team members.