In March we announced the launch of AI Suggestions in Content Harmony, starting with AI Suggested Headings and then AI Suggested Images.
Today we're releasing AI Suggested Questions, which help your content team brainstorm important questions and answers to add to your FAQs or outline in your brief: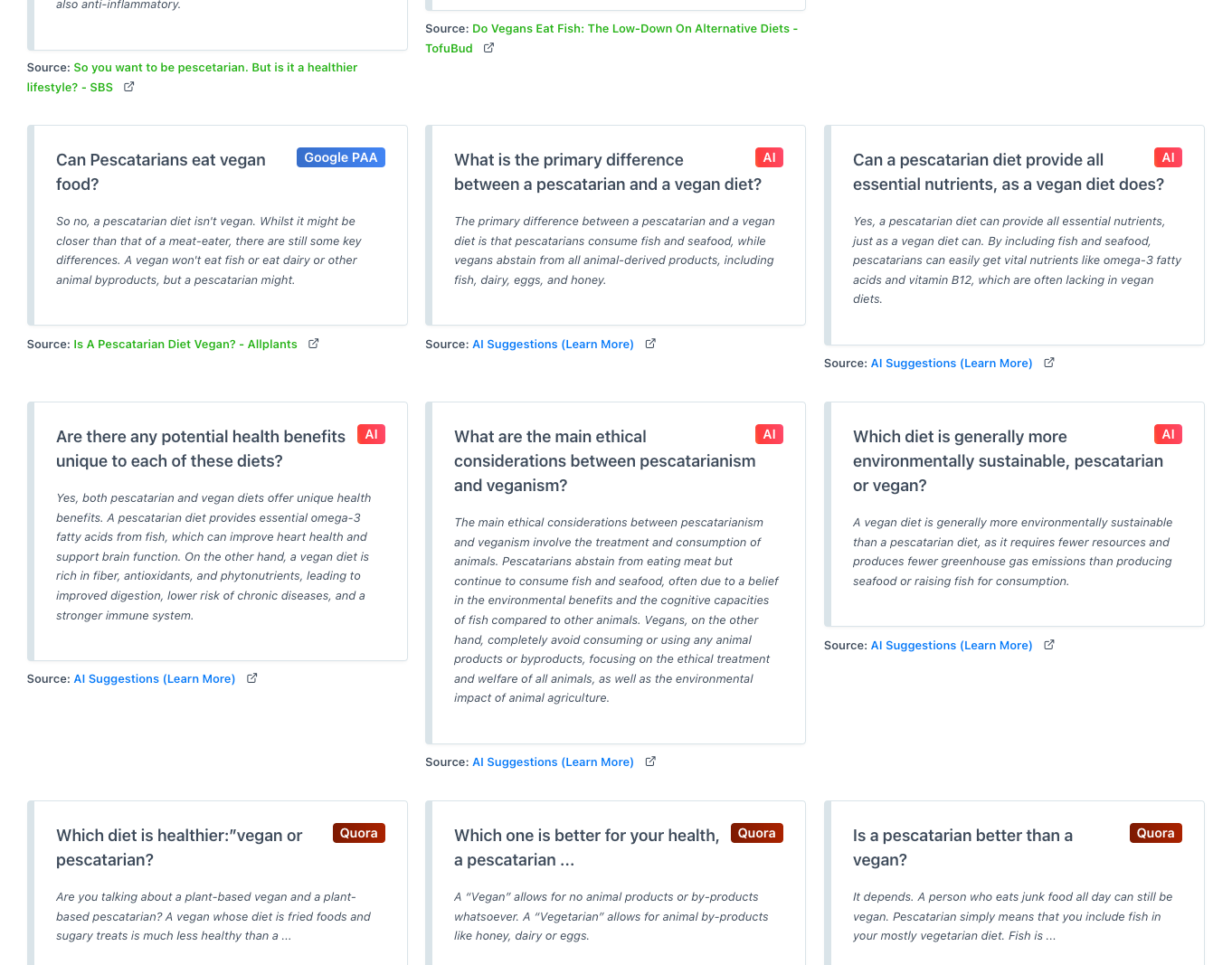 We have backfilled historical questions on all existing Content Workflows in Content Harmony, and we're providing suggested questions and answers for all Content Workflows created since May 2023.
Here are a few ways to use AI Suggested Questions in your content:
Build comprehensive FAQ sections: Utilize AI Suggested Questions to improve your FAQ sections and provide detailed answers to your audience's most common queries.
Highlight core search intent angles in your outline: Include suggested questions and answers in an outline or FAQ section of your content brief to help guide your writers and ensure you're covering all-important aspects of the topic.
Develop useful content for sales pages: Answering core user questions are easily my favorite way to improve sales pages, whether it's eCommerce product/category pages, software landing/feature pages, or any other kind of business service page. Take a look at the first example below for "kids snowboard boots" for a great example.
Identify FAQSchema opportunities: Marking up FAQs in FAQSchema offers an easy SERP feature addition for many page types.
With AI Suggested Questions now live in all Content Harmony reports, your team can quickly hone in on top user questions to answer that go beyond what PAAs can provide.
Here are some more examples of AI Suggested Questions in action: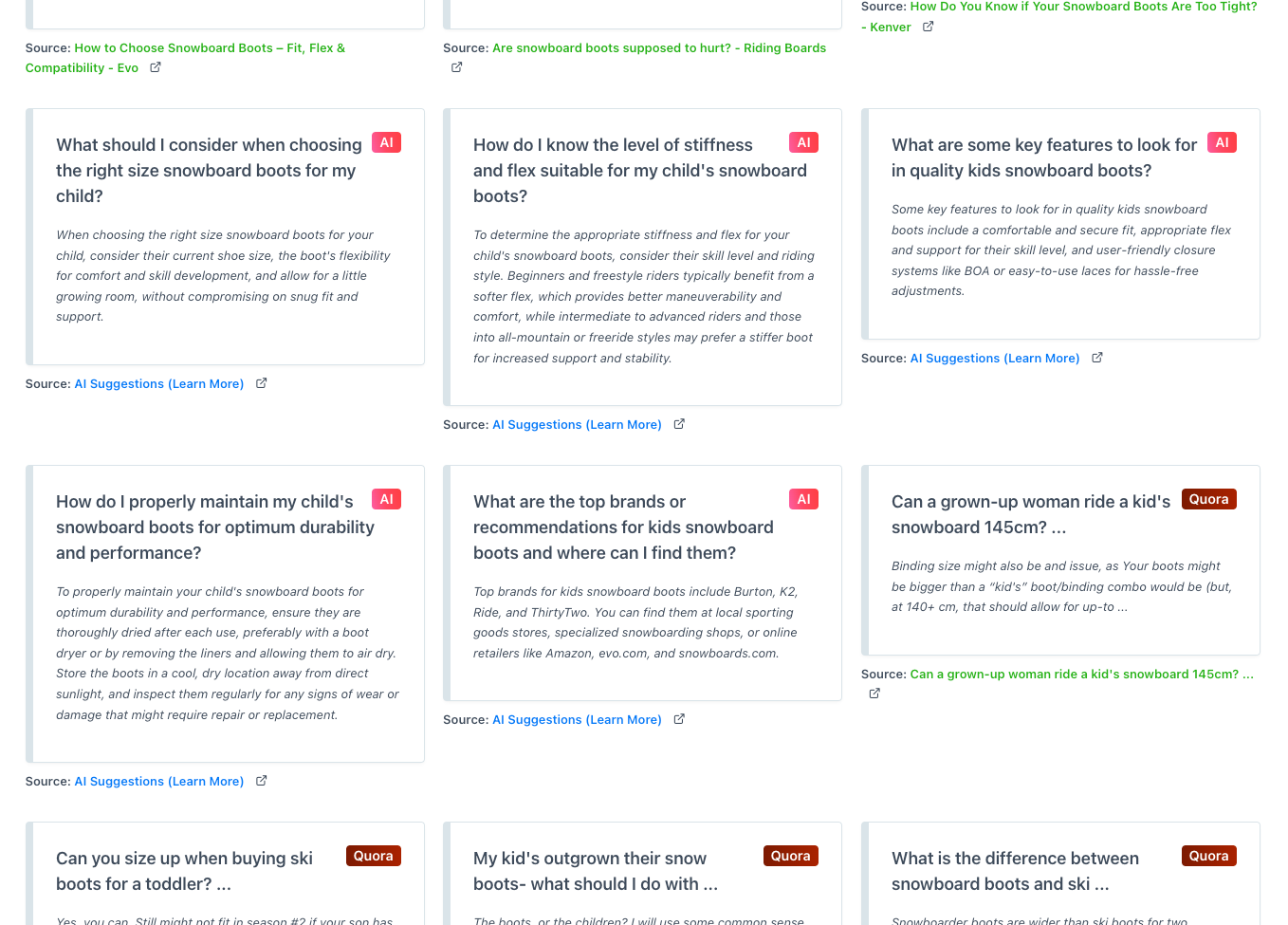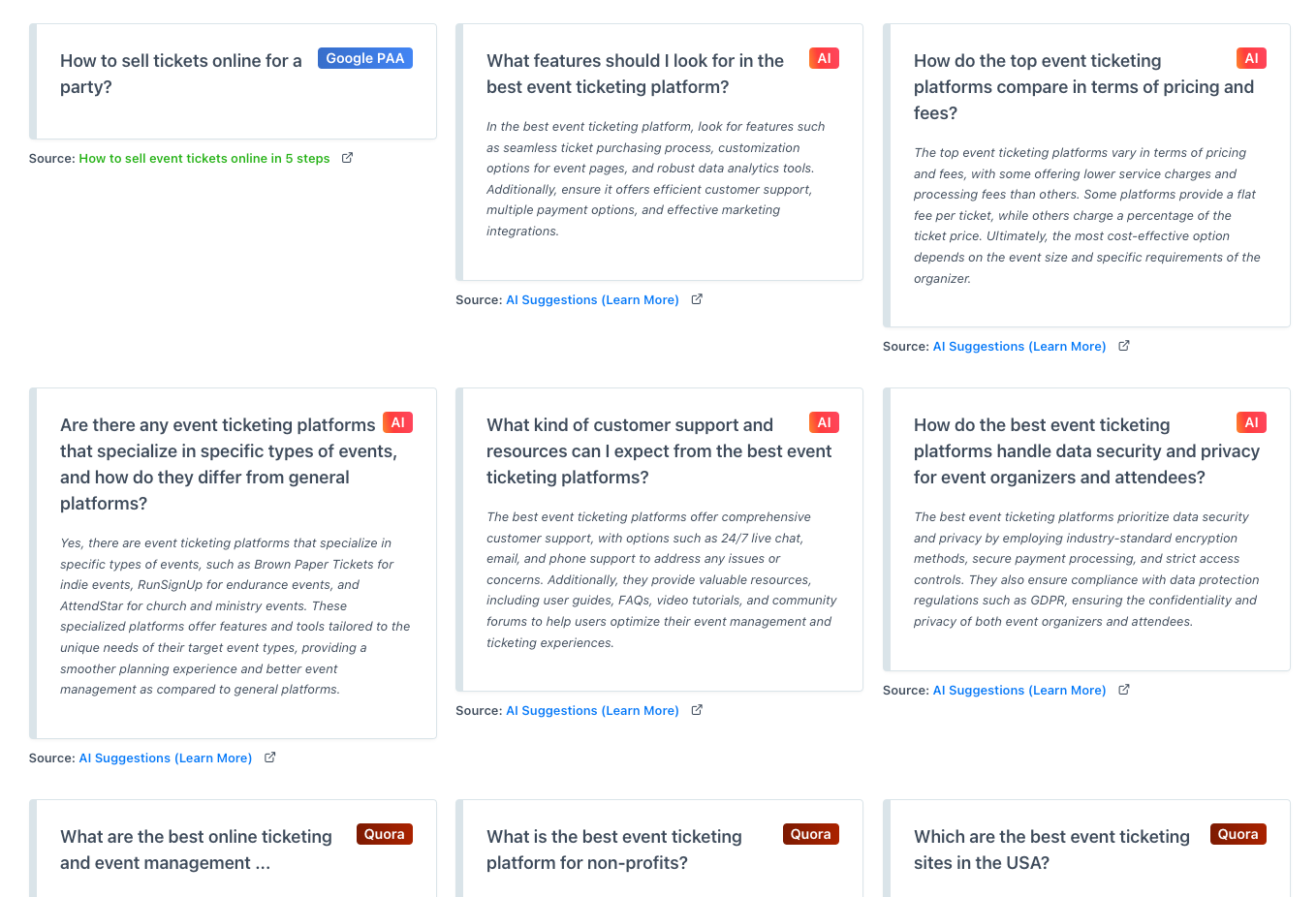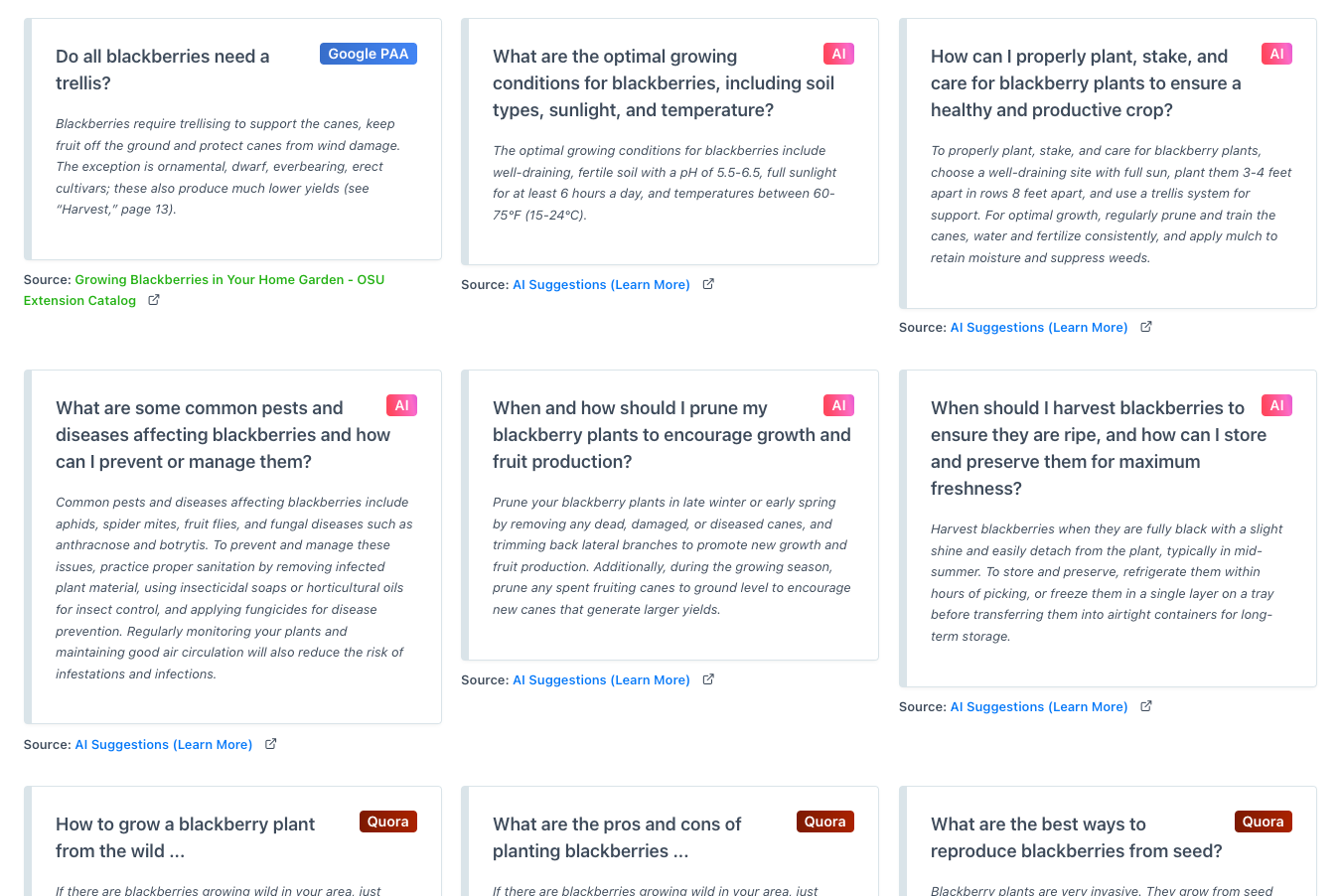 ---
---
✉️ Get an email when we publish new content:
Don't worry, we won't bug you with junk. Just great content marketing resources.
---
Ready To Try
Content Harmony?
Get your first 10 briefs for just $10
No trial limits or auto renewals. Just upgrade when you're ready.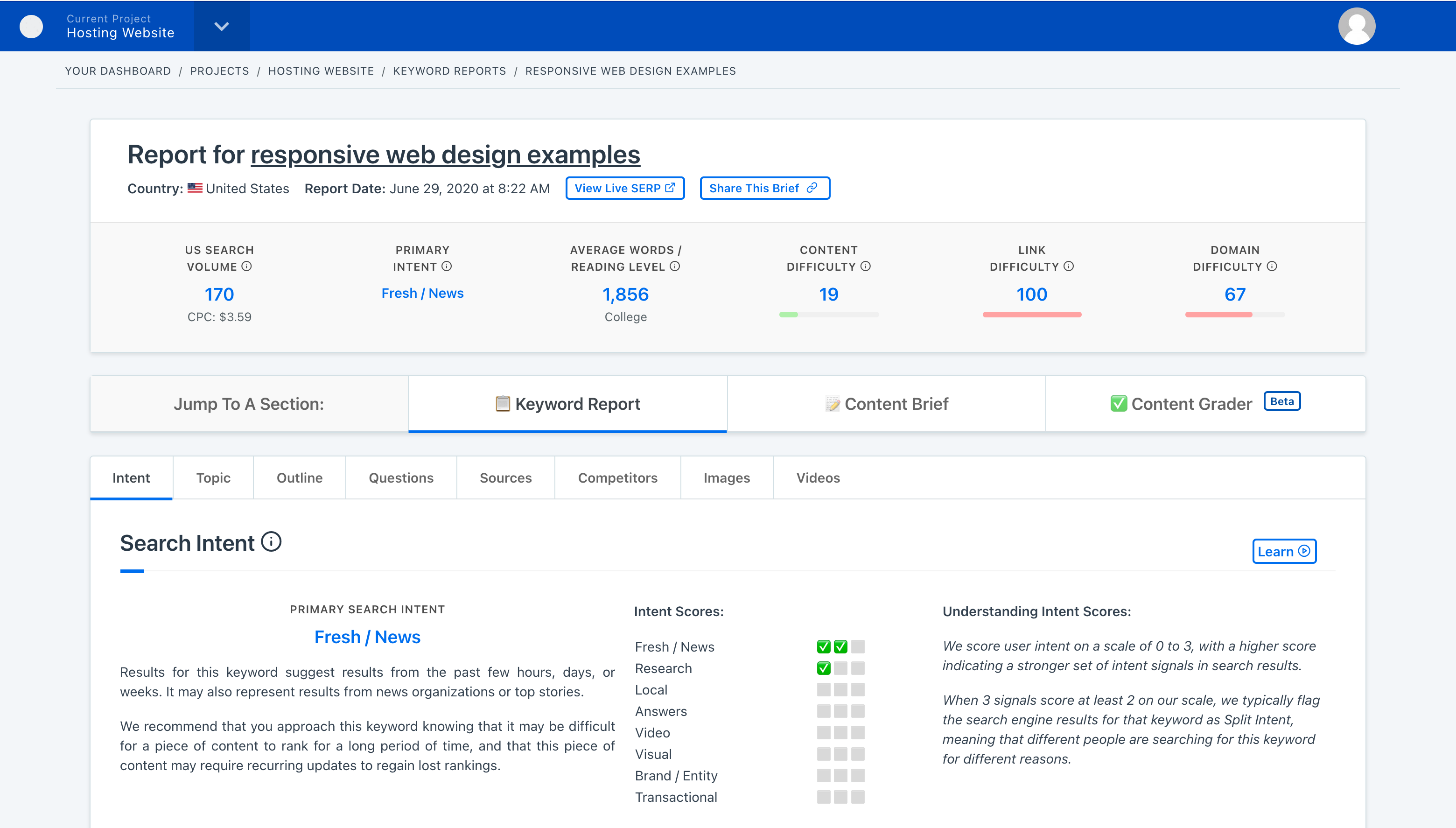 ---