The 8 most popular Clearscope alternatives you should consider are:
Content Harmony
MarketMuse
Frase
Surfer SEO
Semrush Writing Assistant
Page Optimizer Pro
Conductor
seoClarity
Instead of going into what each platform has to offer, we want to show you why you should take a closer look at Content Harmony to help your content team grow and work more effectively.
Why Should You Pick Content Harmony Over Clearscope?
Content Harmony is the best Clearscope alternative to support your full content marketing workflow. We help you analyze search intent, uncover competitor content structure, reveal common questions people ask, engage in visual content research, find authoritative sources to link to inside a single browser tab, and compile it all quickly into an awesome content brief.
It's true that both Content Harmony and Clearscope help content teams, writers, and agencies do their jobs better. However, where Clearscope was primarily built to grade content, Content Harmony has been built to support the entire content creation process, from research to content brief creation, as well as the actual content grading process.
While Clearscope has built a popular tool, we want to highlight the big differences between Content Harmony vs Clearscope.
What are the main differences between Content Harmony and Clearscope? 🕵️
Here are the core areas that differentiate Content Harmony from Clearscope:
1. Content Harmony gives you a streamlined content workflow
Creating the best piece of content involves several moving parts, and not just a list of keywords.
Our goal is to equip users with the most comprehensive insights they can find without having to open 30 different browser tabs and multiple copy/paste jobs to a Google Doc.
In Content Harmony, the content brief is given equal attention to the content grader. Most high-performance content teams require multiple people to collaborate on content expectations before a writer can get started with a draft. That's the process that Content Harmony was built to support.


While Clearscope has added a few of these research data points, it lacks a cohesive workflow, and doesn't offer a way to produce dedicated briefs, outlines, or notes for writers and editors.
2. Content Harmony leaves nothing to chance 🧐
SEO strategists and content managers agree that the best way to climb up search rankings is to produce the most in-depth and well-researched content for a particular search term.
That's why we want our users to make data-driven decisions, rather than relying on gut feelings.
When you run a Keyword Report inside Content Harmony, we'll give you the precise data you need to research a topic before building a brief or writing the first draft.
Search intent scores so you know what kind of content to create
Estimated search volume and reading level based on Flesh-Kincaid results
Keyword difficulty insights based on current SERP rankings
Questions sourced from Quora, Reddit, StackExchange, and Google PAAs to help you uncover related search terms your content can address
H1, H2, H3, and H4 sub-headings from the top ranking posts for that keyword to help you build your outline
Internal and external link suggestions to boost content authority
We run dozens of API calls to give you data-driven suggestions to build the most comprehensive brief.
3. Content Harmony helps you nail search intent 🎯
When folks search for "fish oil", are they looking to buy the product or research its benefits?
Content Harmony developed its own industry-leading search intent classification system to help you understand what Google actually thinks users want to see for the current query.
Clearscope attempts to identify content types ranking, but doesn't attempt to help you understand the complete set of results.
Understanding search intent is a cheat code to help you climb up the SERPs faster.
It also prevents hours of wasted effort building out a content format that won't rank.
4. Content Harmony enables you to go beyond text 💅
Folks want annotated screenshots, infographics, and videos to help them with their search queries.
For each Keyword Report, Content Harmony will also assist with understanding the visual requirements for the topic.
Including these in your content gives you an additional opportunity to get traffic from the SERPs.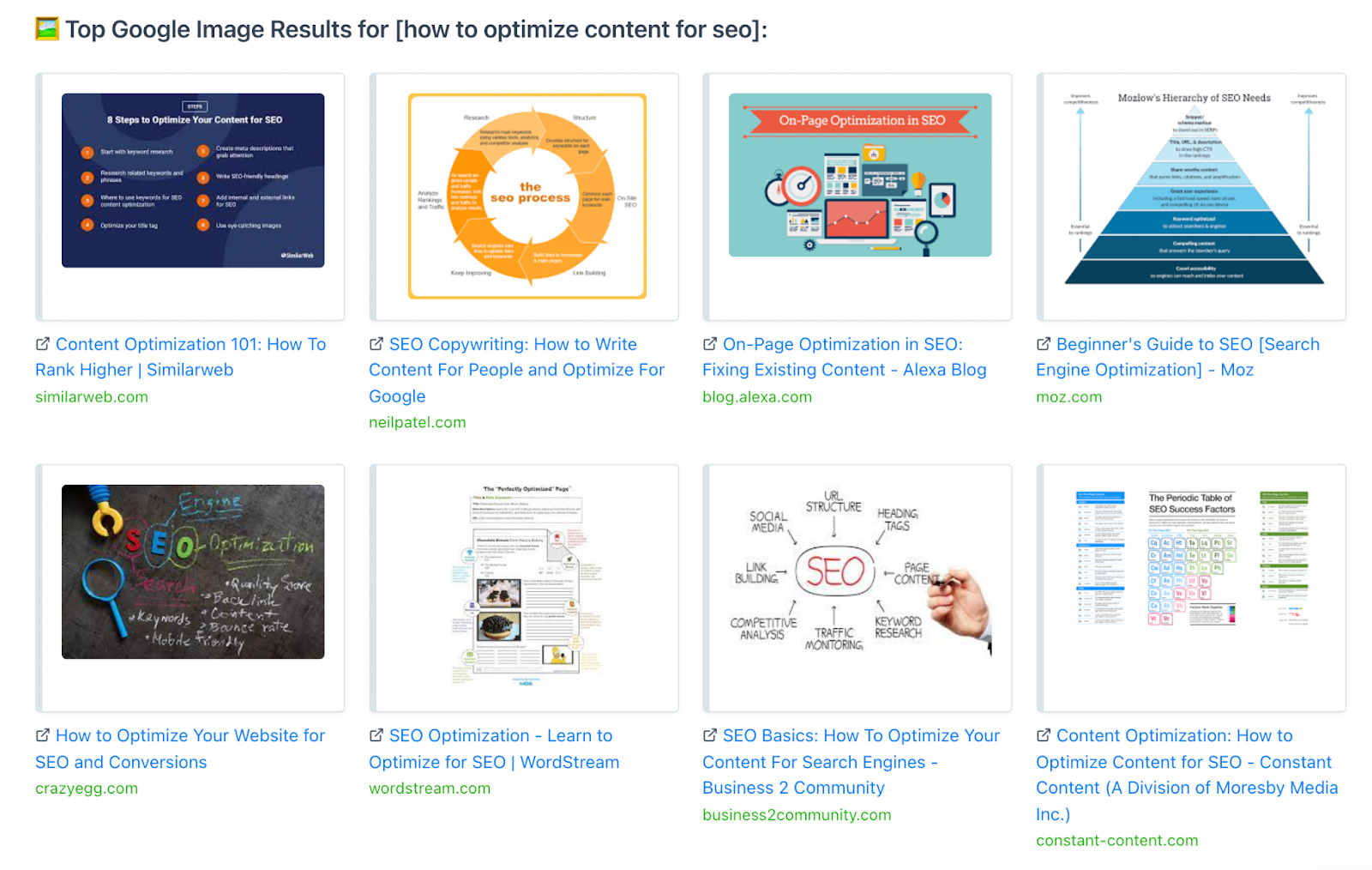 Clearscope does not give you insights into videos or images.
5. Content Harmony helps you build world-class content briefs 📝
We help you assemble all the research you need to strategize content that people love and pass it on in a well-structured format to your writer.
All highlighted sections from the keyword report show up dynamically inside the content brief, preventing messy copy-paste jobs.
And they're 100% customizable to your liking — add text boxes, lists, tables, checklists, emojis, and more.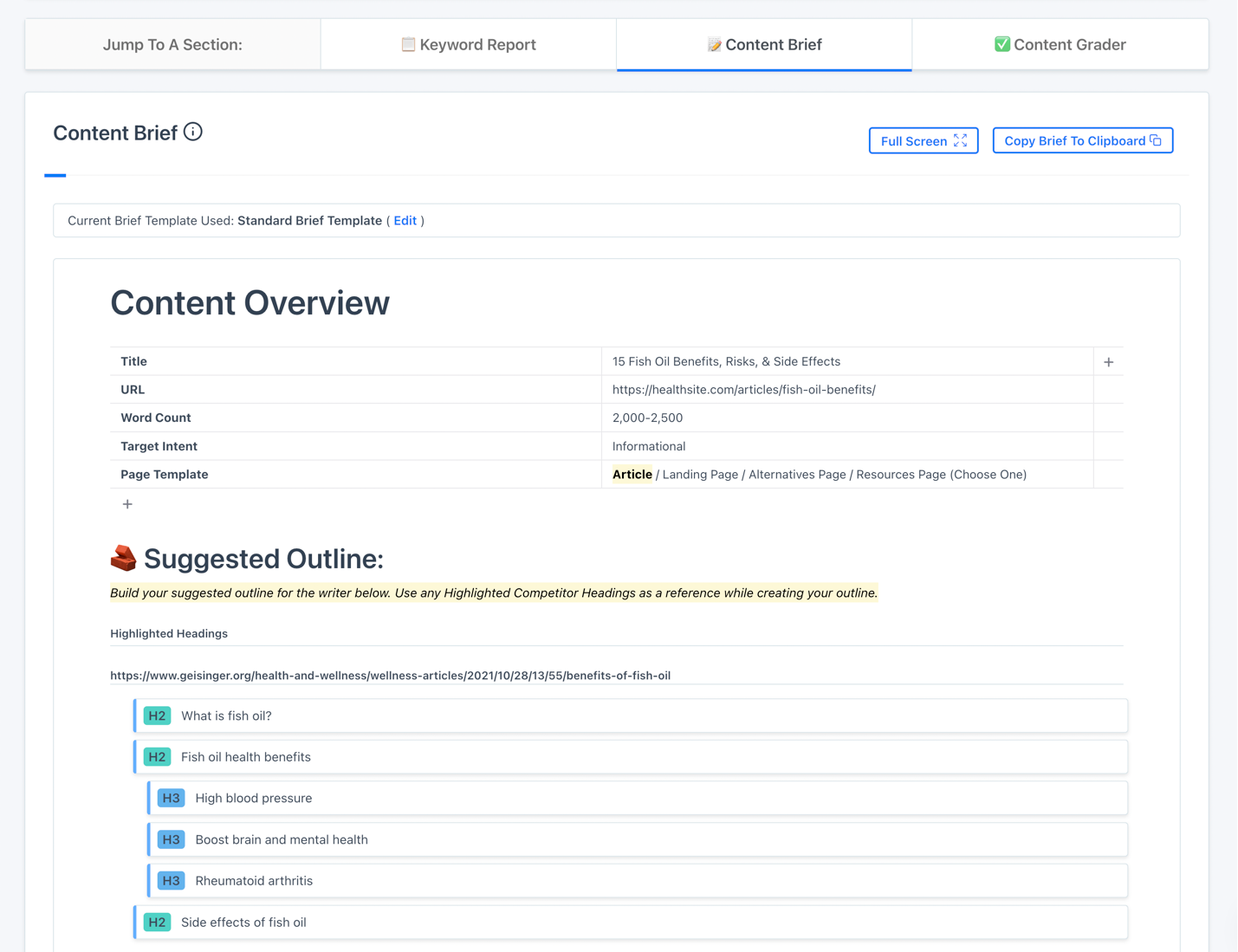 Clearscope does not let you build briefs inside its software.
6. Content Harmony offers better pricing than Clearscope 🤑
Clearscope's plans start at $170, limit you to 3 seats, and don't have the same feature set as Content Harmony.
With Content Harmony, you can invite an unlimited amount of teammates and create unlimited projects. We bill you for the data you use–not arbitrary seat restrictions.
And, our plans start much lower. Our plans start at just $50 per month and easily scale up or down based upon your content needs.
What's more, all of our plans will receive automatic feature updates — no extra payment required. You'll get relevant keyword data, competitor link metrics, and future features inside all of our standard plan levels.
Content Harmony vs Clearscope Core Feature Comparison 🚨
| Feature | Content Harmony | Clearscope |
| --- | --- | --- |
| Unlimited Seats | ✅ | ❌ |
| Search Intent | ✅ | ❌ |
| Content Briefs | ✅ | ❌ |
| Visual Content Research | ✅ | ❌ |
| Link Metrics | ✅ | ❌ |
| Questions to Answer | ✅ | ✅ |
| Keyword Difficulty Metrics | ✅ | ✅ |
| Built-In Text Editor | ✅ | ✅ |
| Content Grader | ✅ | ✅ |
| Shareable URLs | ✅ | ✅ |
---
"Content Harmony not only accelerated our content production, it also improved our content's performance. With key data on any topic at our fingertips, our content team can make better decisions, optimize for search engines, and outperform the competition."


-Brendan Walsh, Principal, Mole Street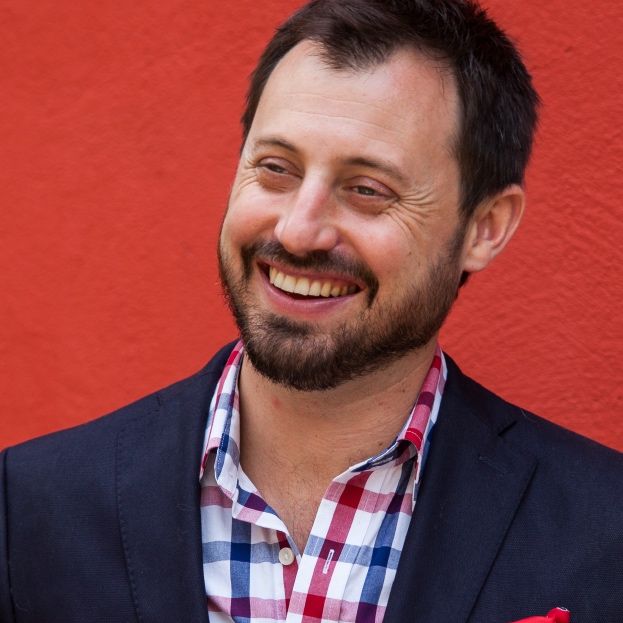 ---
The Content Harmony Workflow:
Content Harmony ties together the process you're currently doing manually, and makes it way faster.
From detailed keyword reports, to robust content briefs, to an easy-to-use content grader, your team will feel right at home in Content Harmony.
📋
Streamline Keyword
Research
It took our SEOs & content marketing strategists hours to research a topic for clients – until we put everything they needed in one consistent keyword report.
📑
Standardize Your
Briefs
Our standardized brief formats help your strategists produce consistent notes every time, so writers have all of the critical details they need.
🤝
Share Your
Briefs
Clients, freelance writers, editors, graphic designers – with our shareable brief formats you can give the right access to everybody in your content process.
✅
Grade Your
Content
Grade your drafts and existing content against our AI-driven topic model, making sure your team publishes comprehensive content every time.
---
Content Harmony Love