Understanding how video factors into your content is a critical step in understanding whether you can rank for a keyword or not.
With Content Harmony, we give you two great ways to understand the video intent present in a search result and plan your content around it.
Wish you could see how much video intent is present in the SERP?
Our Search Intent classification system handles video intent flawlessly, helping you figure out whether or not you can rank for a keyword with basic text content or whether you'll need to embed and produce videos to rank for that phrase.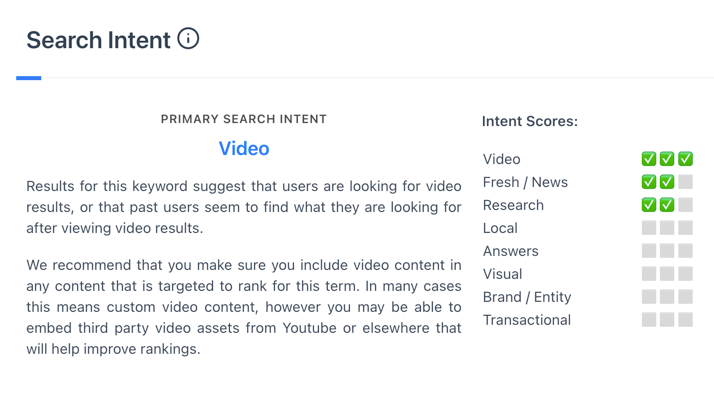 We analyze multiple footprints for video intent, highlighting features like video featured snippets, video carousels, Youtube results, and more.
Wish you could quickly see what types of video content are performing?
We give you an instant overview of top Video content: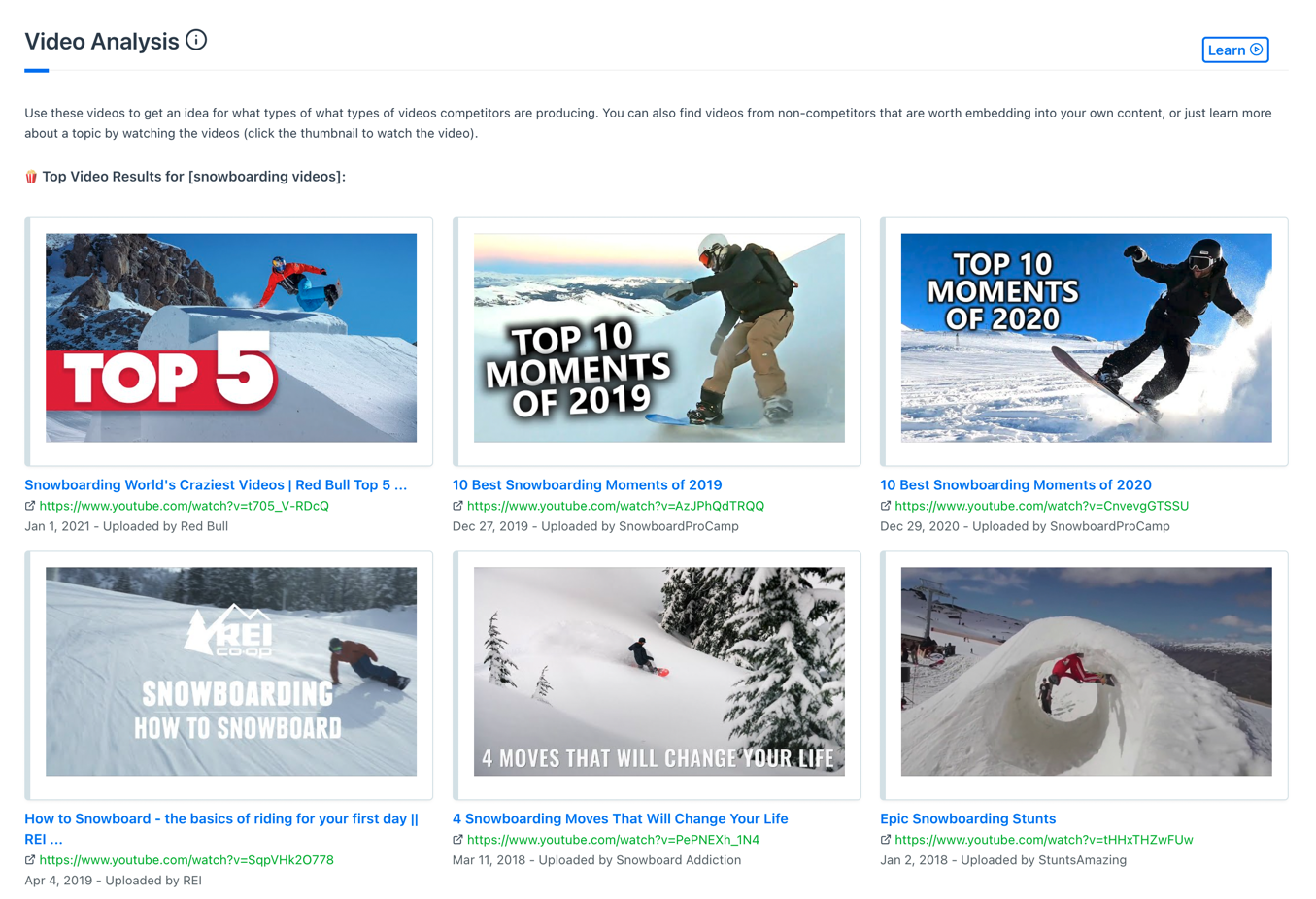 How can I use the Video Analysis data to build better content?
Great question - let's walk through some opportunities:
Use these as a research tool - videos help you and your writer understand the topic faster.
If you're working on content for a client or a topic that you're not an expert in, watching videos is a quick way to get up to speed on a topic. We make it easy to highlight the ones that look decent without having to go track down more search results manually.
Use these as inspiration for your own video program.
If you're building your own videos, this helps you highlight top competitors to see how other people have tackled their video efforts as well.
Embed these videos on your own page to get "credit" for video intent
If you do see video search intent in the primary search results, but you don't have your own video program, then using these video results on your own page is a great shortcut to meeting some of that video intent.
In the eyes of Google, if users clearly like videos in a SERP, then a blog post that features videos is likely to be a better fit for the type of results they want to show.