The 8 most popular Surfer SEO alternatives you should consider are:
Content Harmony
MarketMuse
Clearscope
Frase
Semrush Writing Assistant
Page Optimizer Pro
Conductor
seoClarity
Instead of going into what each platform has to offer, we want to show you why you should take a closer look at Content Harmony to help your content team grow and work more effectively.
Why Should You Pick Content Harmony Over Surfer SEO?
Surfer SEO is a decent choice for on-page SEO and machine-generated content. But if you're looking for a product that gives you search intent classification, competitor content structure, and a data-driven workflow to build content briefs, then Content Harmony is the best fit for your team.
TL;DR: Content Harmony fetches live data pulled on-demand to give you a data-driven content brief & content optimization workflow.
Our data covers topic modeling to help you understand what keywords to use, search intent classification, competitor content structure for brainstorming your own outlines, visual content guidelines, and more.
What's the difference between Surfer SEO and Content Harmony? 🧐
The major difference between Surfer SEO and Content Harmony is that Content Harmony goes beyond keyword-level analysis. Our goal is to equip writers and strategists with the most in-depth information they can uncover to create world-class content.
This goes beyond finding keywords and includes questions people ask on the web, authoritative sources to link to, internal link targets, visual content research, search intent analysis, and more.
Content Harmony is 100% focused on a robust workflow to build content briefs. We believe that involves analyzing a variety of diverse data sources. Surfer SEO leans heavily on keyword analysis and AI-driven content to drive its recommendations, while we want to give SEOs and writers a broader understanding of the topic they're trying to rank for.
Here are some additional ways how Content Harmony is different and why it's a great alternative to Surfer SEO:
1. Content Harmony helps you nail your research brief 🧑🏼‍💻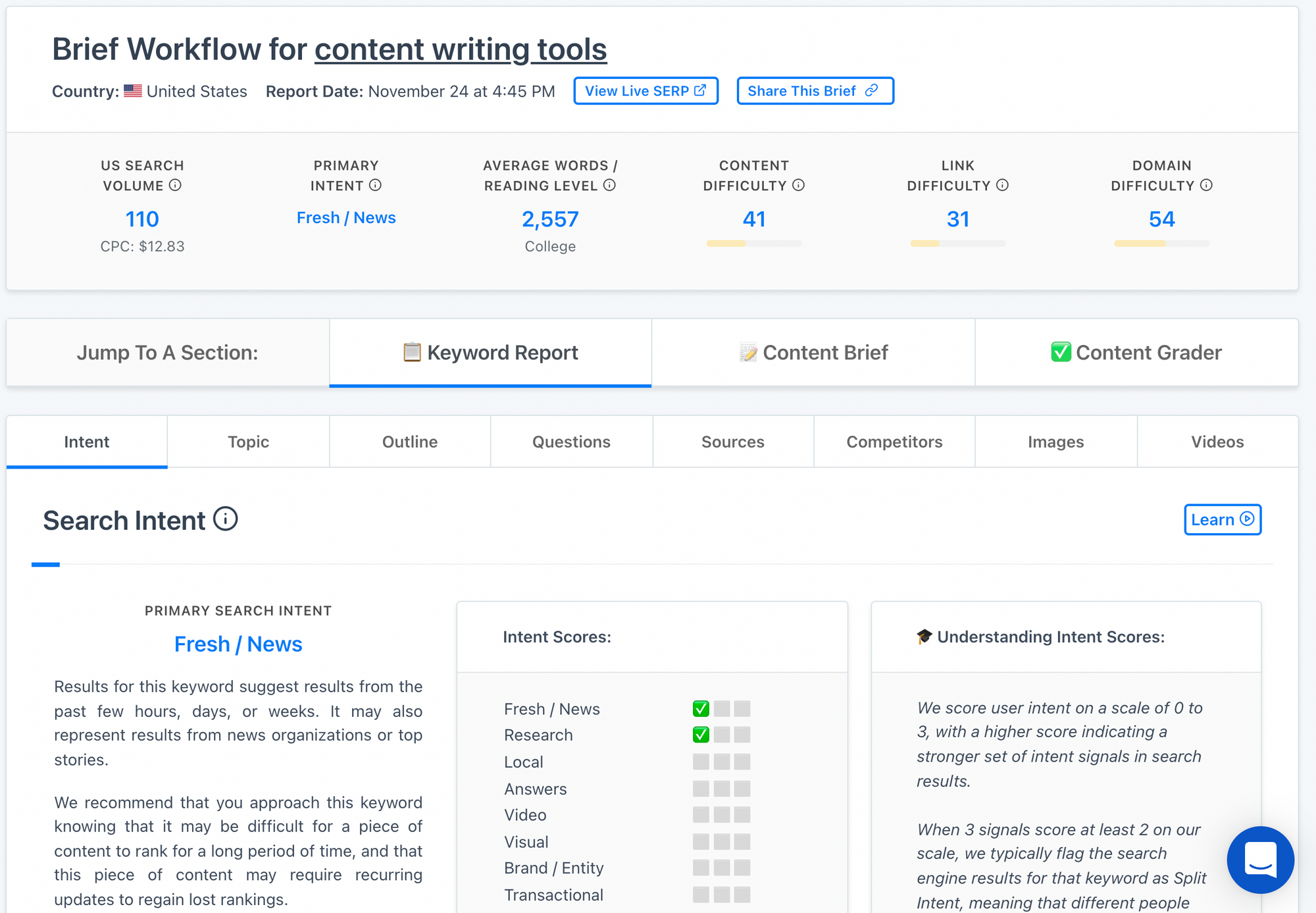 Spending time in the research and outline phase saves you from frustration later down the road. It also makes the writing process much quicker, since the brief details the major points that the writer needs to cover.
When you run a report in Content Harmony, we'll give you the precise information you need to slay your next piece of content:
Question data from Quora, Reddit, StackExchange, and Google PAAs to help you uncover questions real people ask.
Keyword difficulty data based upon the sites that are ranking today
H1, H2, H3, and H4 sub-headings from the top posts for that keyword so that you can use them as a swipe file as you build your outline.
Data-driven sources so you can build the most comprehensive brief within 30 minutes.
More importantly - your brief is curated and built by a human strategist - not an automated brief with recommendations that will confuse writers and clients.
2. Content Harmony helps quickly identify search intent 🎯
Whenever you run a keyword brief, we'll give you insights into what the likely search intent behind that keyword is. Are folks looking to buy or research? Is the query best served by news stories?

When you understand search intent, you can tailor your content for your reader. It also prevents your writer from delivering something that's wildly off the mark and won't satisfy search engine requirements for that query.
Understanding and catering to search intent is a vital ranking requirement. Just ask Google.
3. Content Harmony helps you research visual and video content formats 🎥
Blog posts aren't the only content format that's going to help you build an audience or get more traffic to your site. Content Harmony extends its research wings into images and videos to enable you to understand the right visual balance for your content.
After all, if the top posts for your keyword include images, videos, and screenshots, you're going to have to match and exceed them to be able to rank. Content Harmony cuts out the guesswork so you can hit it out of the SEO park on your first try.
4. Content Harmony reveals what people want to know on the web 🔮
If your content answers common questions that users search for, that's a signal to search engines that you understand the top concerns of your audience and therefore you should rank higher.
Content Harmony scrapes the interwebs for relevant questions worth addressing, pulling in data from Google PAA, Reddit, StackExchange, and Quora threads. All the data is neatly presented in a section of its own, titled "Question Analysis".
5. Content Harmony's content briefs are second to none

Our upgraded text editor allows you to dynamically insert highlighted sections from the Keyword Report directly into the content brief. Take it a step further by adding text boxes, checklists, notes, comments, emojis, and more.
No need to spend hours poring over dozens of browser tabs and messy copy-paste jobs to assemble a content brief. Content Harmony gives you all the resources and research you need to build one inside a single dashboard.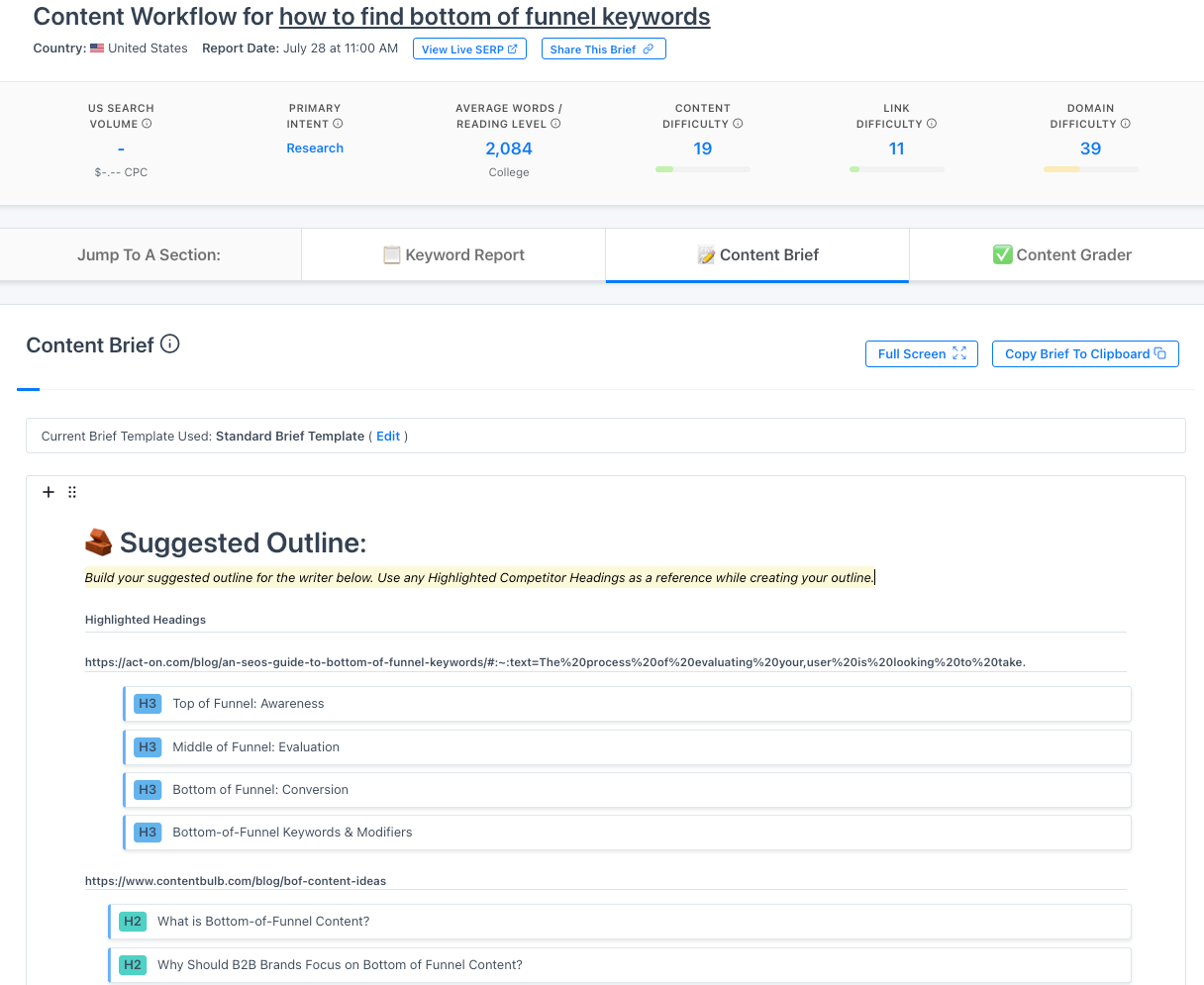 Content Harmony vs Surfer SEO Feature Comparison 🚨
| Feature | Content Harmony | Surfer SEO |
| --- | --- | --- |
| Competitor Research | ✅ | ❌ |
| Outline Builder | ✅ | ❌ |
| Questions to Answer | ✅ | ❌ |
| Visual Content Research | ✅ | ❌ |
| Content Grader | ✅ | ✅ |
| Shareable URLs | ✅ | ✅ |
| Keyword Difficulty Metrics | ✅ | ✅ |
| Detailed Topic Model | ✅ | ✅ |
---
"Content Harmony not only accelerated our content production, it also improved our content's performance. With key data on any topic at our fingertips, our content team can make better decisions, optimize for search engines, and outperform the competition."


-Brendan Walsh, Principal, Mole Street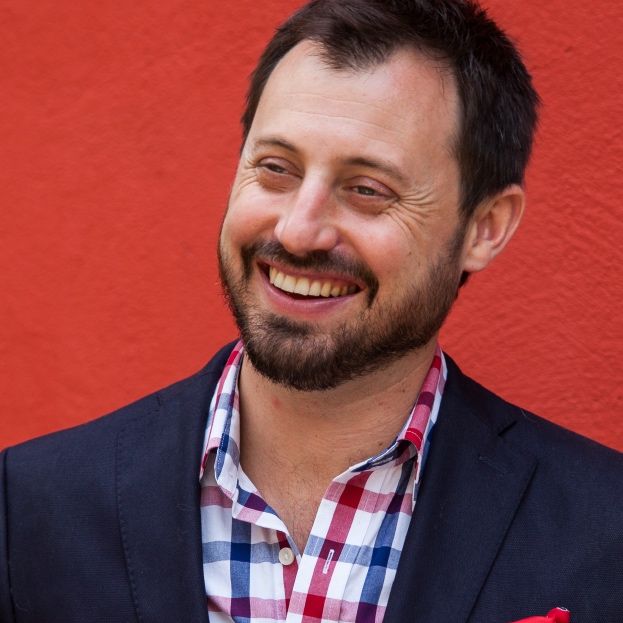 ---
The Content Harmony Workflow:
Content Harmony ties together the process you're currently doing manually, and makes it way faster.
From detailed keyword reports, to robust content briefs, to an easy-to-use content grader, your team will feel right at home in Content Harmony.
📋
Streamline Keyword
Research
It took our SEOs & content marketing strategists hours to research a topic for clients – until we put everything they needed in one consistent keyword report.
📑
Standardize Your
Briefs
Our standardized brief formats help your strategists produce consistent notes every time, so writers have all of the critical details they need.
🤝
Share Your
Briefs
Clients, freelance writers, editors, graphic designers – with our shareable brief formats you can give the right access to everybody in your content process.
✅
Grade Your
Content
Grade your drafts and existing content against our AI-driven topic model, making sure your team publishes comprehensive content every time.
---
Content Harmony Love