A few weeks ago we announced the launch of AI Suggestions in Content Harmony, starting with our AI Suggested Headings.
Today we're releasing AI Suggested Images, which help your content team brainstorm critical visual assets to set your content apart: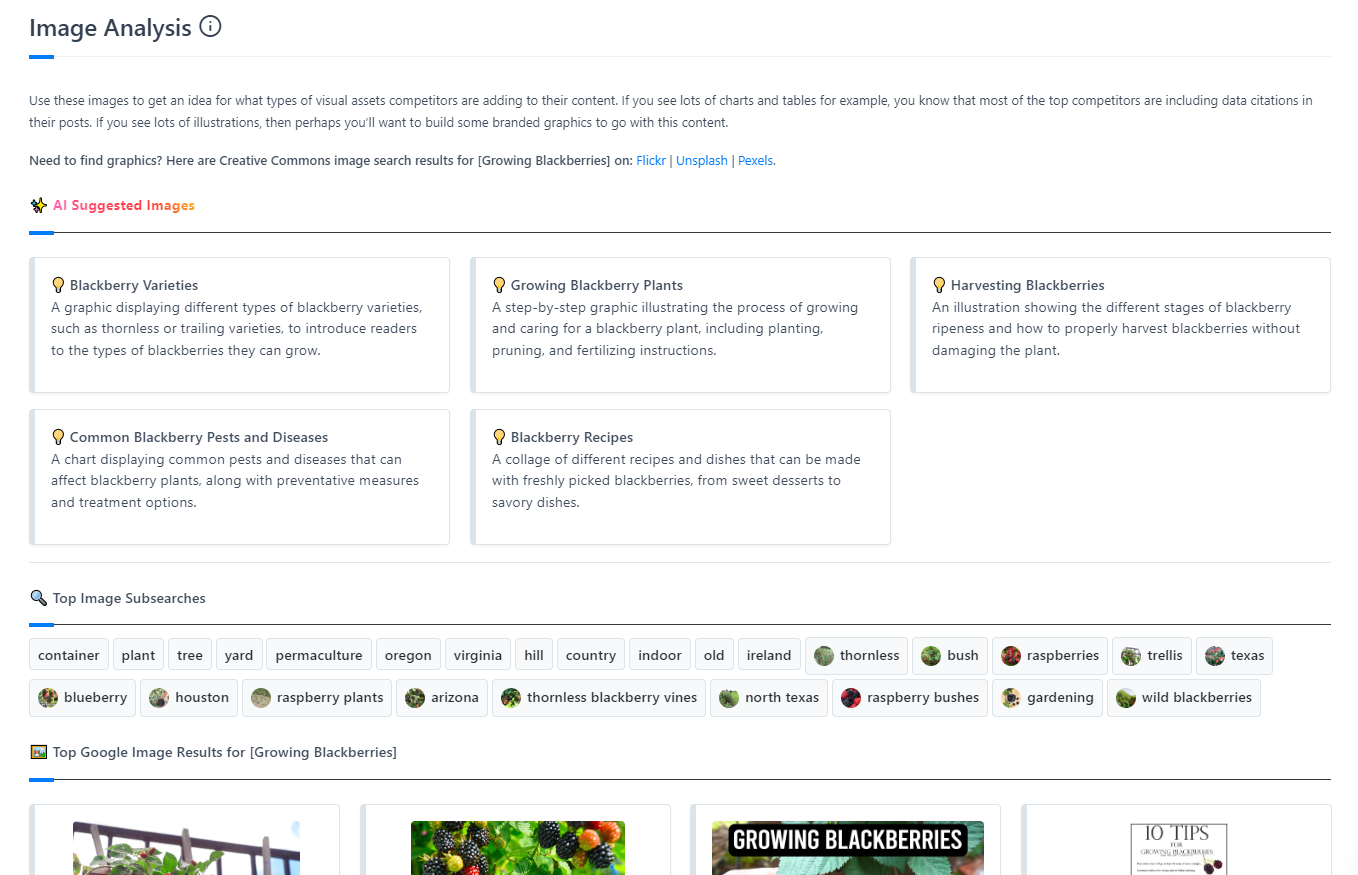 In the AI-fueled era of content creation, your team's ability to set your content apart through creativity, formatting, and visual supporting content is essential to running a content marketing program that will earn attention.
My content team used to spend hours every week brainstorming ideas for useful graphics that we could add to content. That doesn't even include the time to figure out the text that goes in each graphic or actually have the graphic designer create it!
Now we can come up with these same ideas in seconds, and spend that time making these graphics ideas better, and producing visual assets more reliably across all of our content efforts.
We weren't just doing this for fun or to make our content more visual - having awesome shareable graphics is one of the secrets of successful link building (and link earning).
AI Suggested Images are now live in all Content Harmony reports (yes, we backfilled every historical report in your account).
Here's a few more ideas on how you can use these graphics in your content program:
Brainstorm visual elements for landing pages: AI Suggested Images aren't just for articles - they're awesome at helping you come up with visual design elements for landing pages, eCommerce product pages, and other high converting pages.
Build more effective infographics and data visualizations: Utilize AI Suggested Images to develop informative infographics and data visualizations that can effectively present complex information in an easily digestible and visually engaging manner.
Improve your email outreach: Incorporate AI Suggested Images into your email outreach and newsletters to drive higher click-through rates.
Increase click-through rates on search results: Compelling images can improve the click-through rate of your content in search results by making your content stand out among other search listings.
Develop shareable content upgrades (my personal favorite): Use the suggested images to create content upgrades such as checklists, cheat sheets, or templates that are visually appealing and shareable, enticing readers to join your email list or share your content.
Save on design costs: AI Suggested Images can help you cut down on design costs by coming up with design ideas faster. This means less back and forth and editing with your design team and asking them to "come up with a graphic idea for this article."
Promote your content more easily on social channels: AI Suggested Images can help your long-form content perform better on social media when you have useful graphics to share.
With AI Suggested Images now live in all Content Harmony reports, your team can save even more time creating great visual content.
Here are some more examples of AI Suggested Images in action: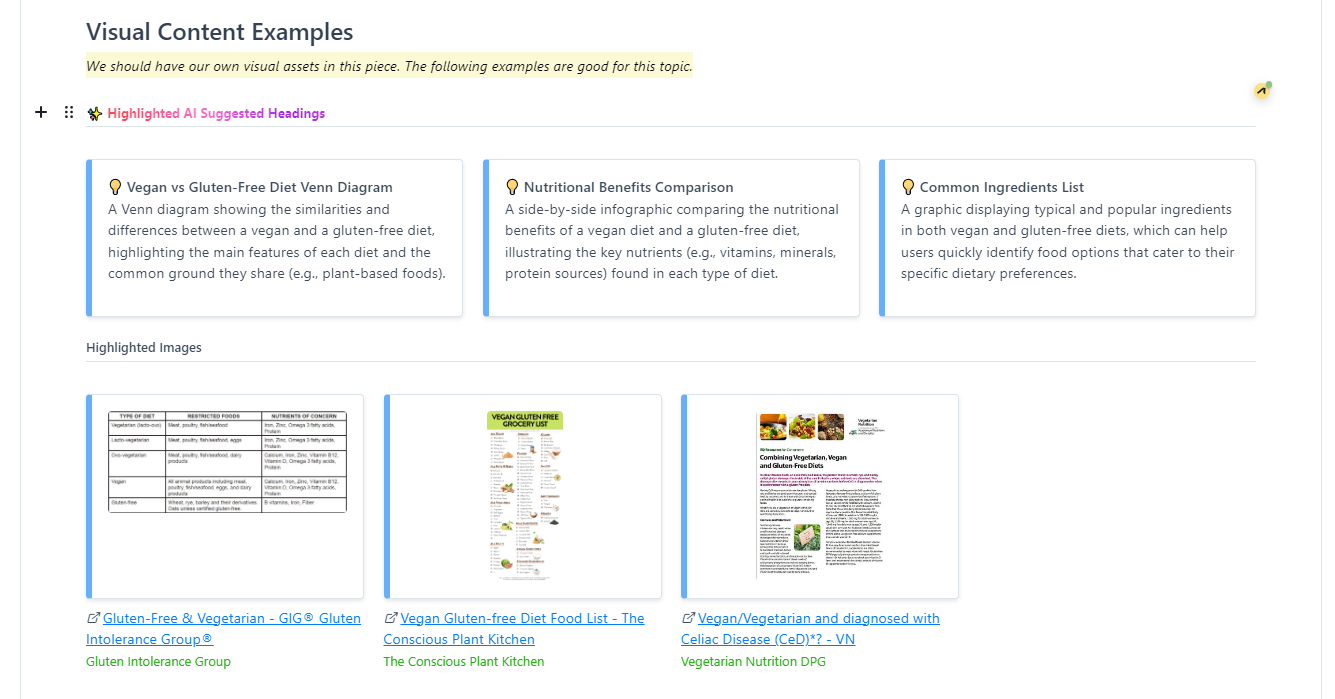 ---
---
✉️ Get an email when we publish new content:
Don't worry, we won't bug you with junk. Just great content marketing resources.
---
Ready To Try
Content Harmony?
Get your first 10 briefs for just $10
No trial limits or auto renewals. Just upgrade when you're ready.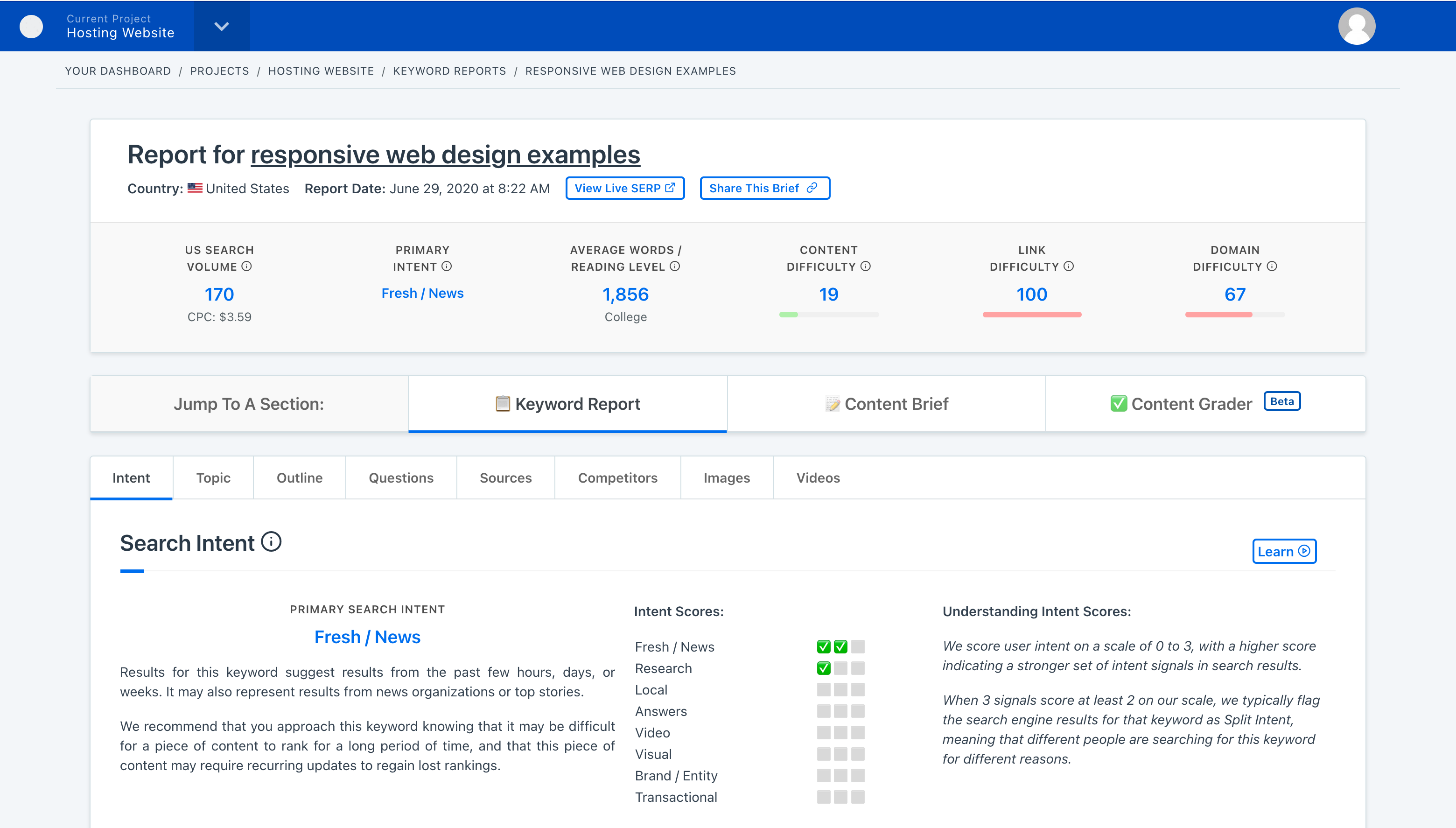 ---