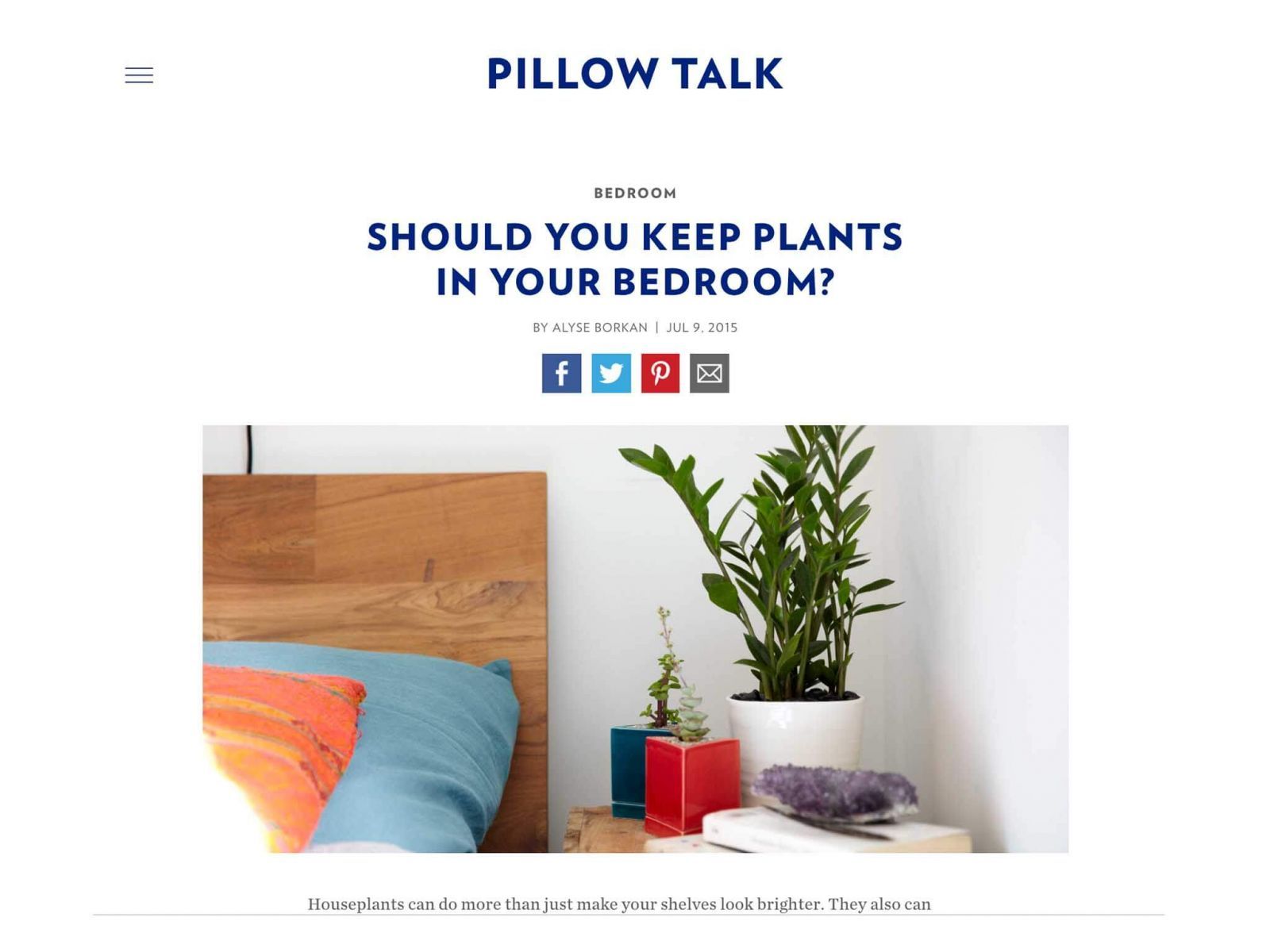 Notable Content Performance Metrics: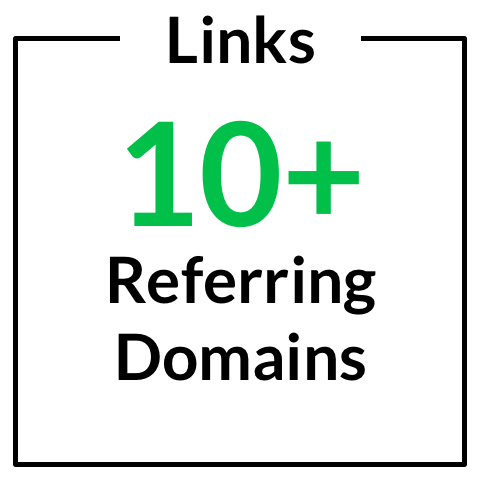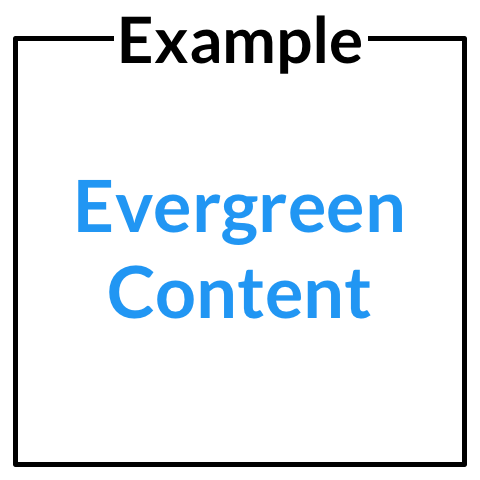 Industry / Business Model:
👔 B2B
📦 eCommerce / DTC
🏡 Home & Garden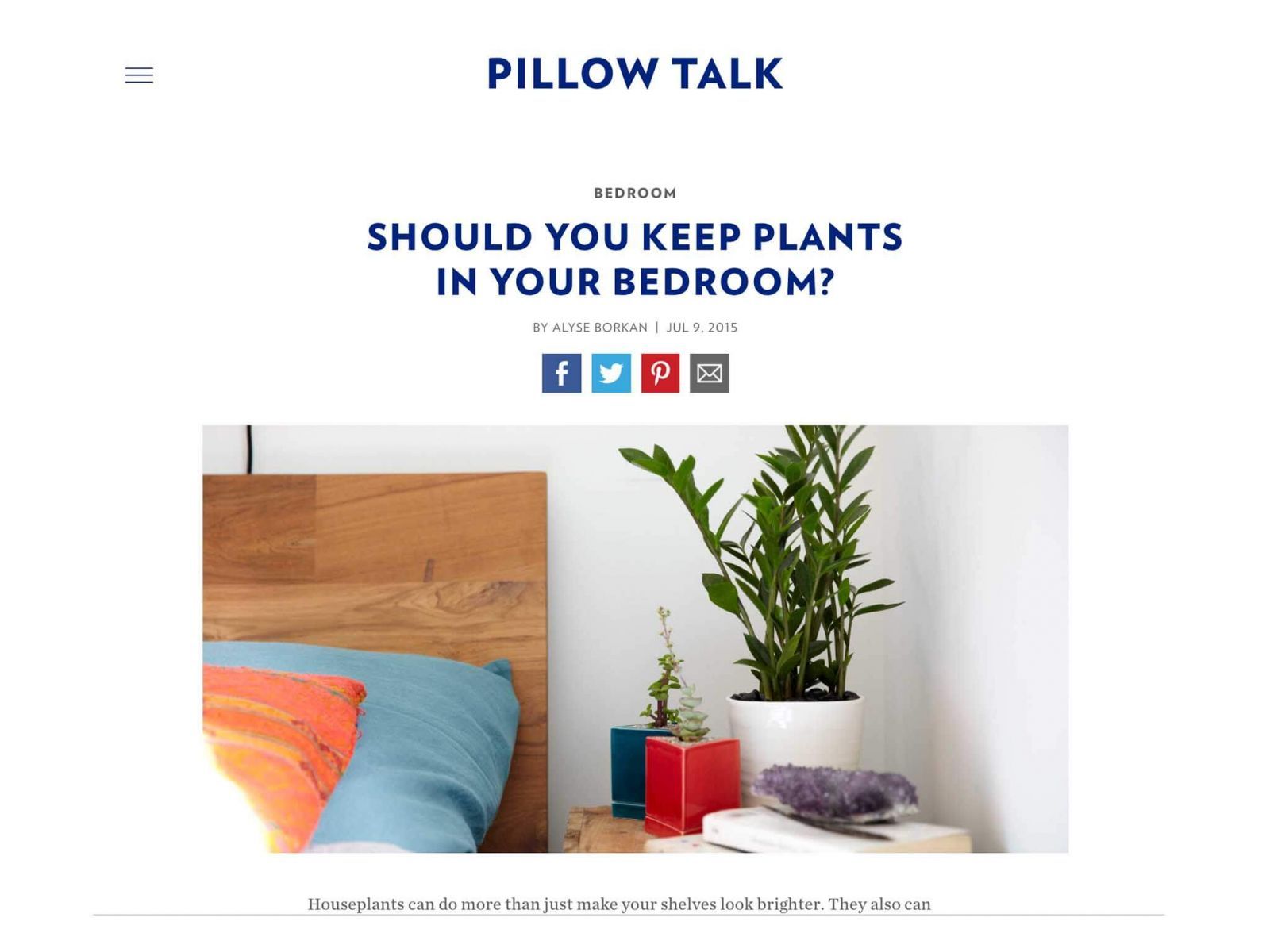 Content Marketing Example Overview
Most people don't buy a mattress on a whim. If you're going to spend eight hours on it every night, you're going to do your homework, right? The online mattress retailer Casper is working to break that mold.
While most companies use their blog only to promote their product, Casper leverages this opportunity to become the "top of mind" mattress brand (with educational content that won't actually put people to sleep).
Why It's Great Content Marketing
A mattress is something most people buy about and then forget. Sure you can get all fancy by adding pillow tops and a new headboard, but at the end of the day, most of us may consider this product about every decade or so.
If you're producing content for a brand that fits into a similar purchasing niche, Casper's blog post on bedroom plants may inspire you to think outside the box.
It Doesn't Bluntly Talk About Their Product
The introduction of this post may not necessarily talk about a mattress, but the content is very well in line with the concept of quality sleep as rejuvenation.
For instance, sleep on a quality mattress could also boost your mood, enhance your creativity, reduce your stress levels, increase your productivity, and so on. If the reader finds these benefits of value, they are likely to be interested in products that do the same.

It's Educational
In order to be relevant, your blog shouldn't just go on and on about your product. Instead, brainstorm other ways your content can educate your customers.
Using this post to talk about benefits of specific plants is a great fit for Casper because people that are typically searching for "bedroom plants" already care about their bedroom environment.

It's Not Distracting
Looking over this post you might've already noticed that the body of the text doesn't have any internal or external links. Although this works for this specific post about plants, it won't always work for other blog posts on their site.
When deciding whether or not to link to other resources, consider the following:
Is the link adding value to your reader?
Is the link naturally placed within the text?
Are there other places on the page that add link value to the post? (e.g. related posts, page footer)
In Casper's case, they're using the last bullet point. This works for them because it keeps the information of the actually post from looking sales-y, while still generating link value from internal pages at the bottom of the post.
It Partners With Another Company
At the very bottom of the blog post you'll notice a sleek mention of the post contributor The Sill – an online plant shop:

Partnering with relevant brands to produce blog content is worth trying:
It casts a wider net with the right customers.
It builds positive relationships between brands.
It opens doors to future collaboration.
It Brings Organic Traffic
Aside from doing all of the wonderful things mentioned above, this post also brings organic traffic!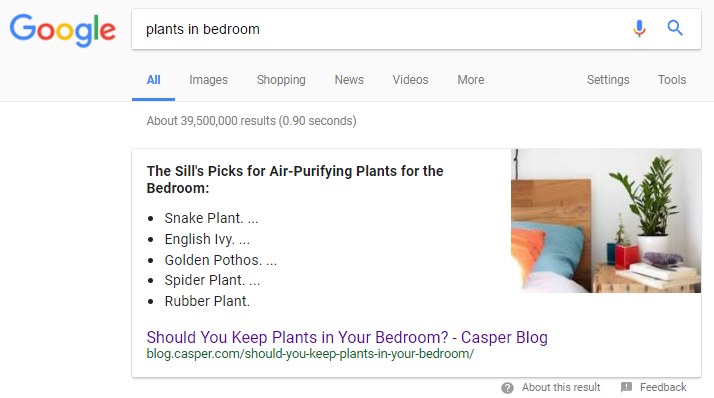 Ranking #1 for a term your customers care about with a search volume of 700 is always something worth aiming for.
---
---
✉️ Get an email when we publish new content:
Don't worry, we won't bug you with junk. Just great content marketing resources.
---
Ready To Try
Content Harmony?
Get your first 10 briefs for just $10
No trial limits or auto renewals. Just upgrade when you're ready.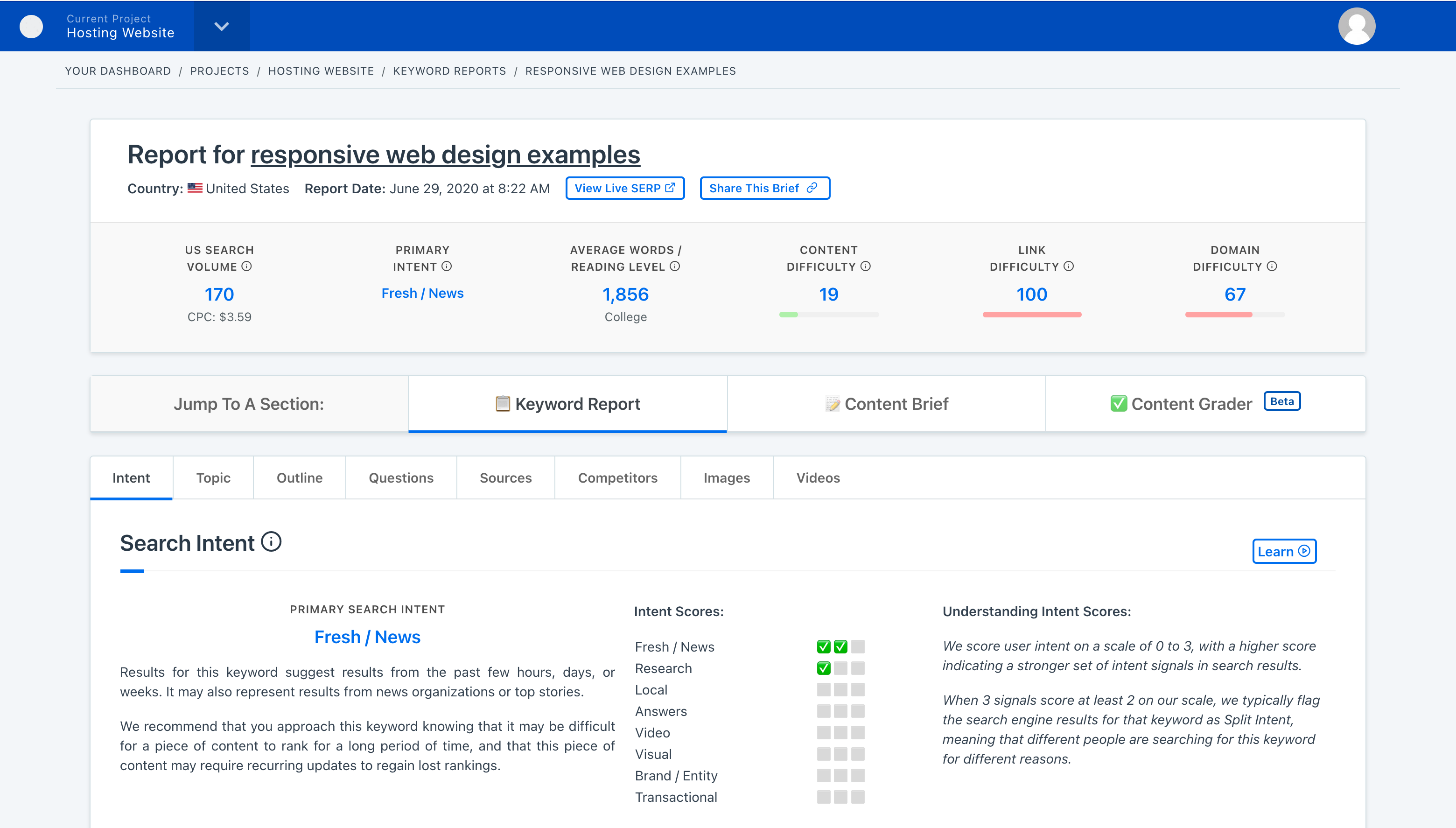 ---