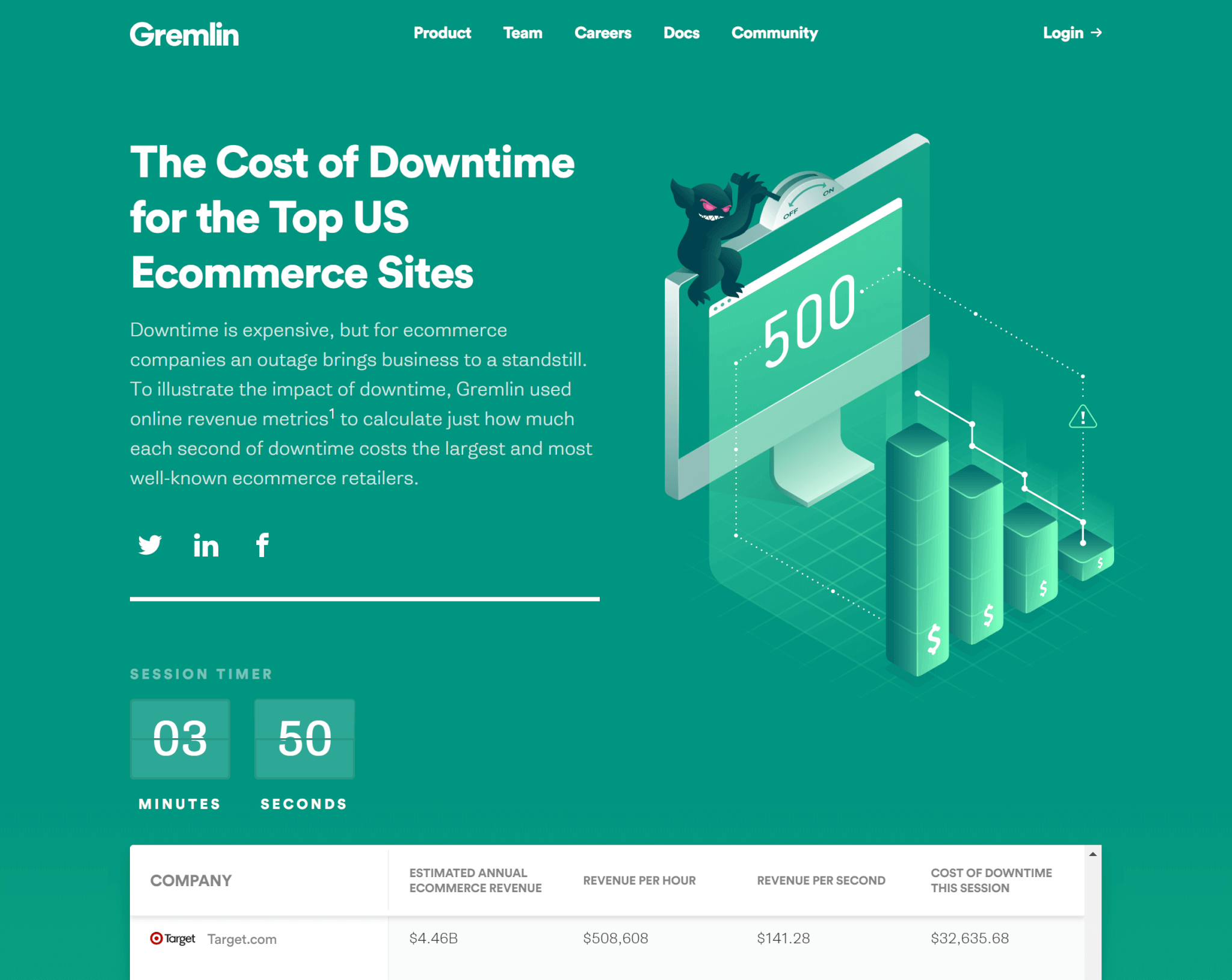 Notable Content Performance Metrics: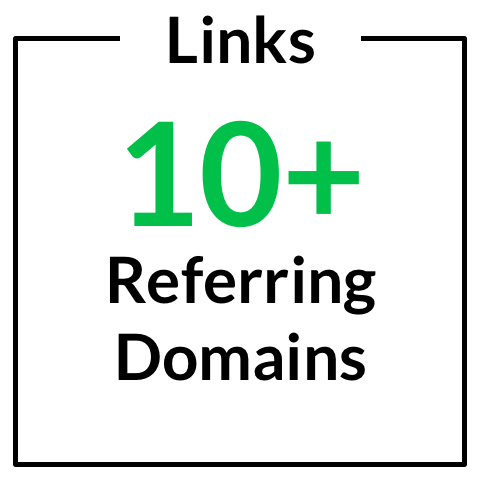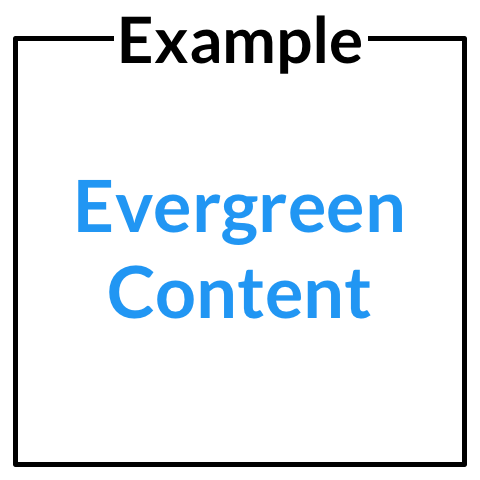 Content Formats:
📊 Infographics & Data Visualization
🛠 Tools & Calculators
Marketing Objectives:
📈 Brand Awareness
👍 Engagement & Consideration
💳 Conversion
Industry / Business Model:
👔 B2B
📦 eCommerce / DTC
👩🏽‍💻 Software
URL: https://www.gremlin.com/ecommerce-cost-of-downtime/
Gremlin is a tool that helps companies prevent downtime by randomly attempting to break things on their site (it's called Chaos Engineering). So it's fitting that they released this "Cost of eCommerce Downtime" data analysis to estimate how much money large online retailers are losing when their websites are down, based upon their estimated revenue per year, hour, and second.
The piece highlights 20+ top retailers early on, and calculates how much money they would have lost if their websites had been down since you loaded the page: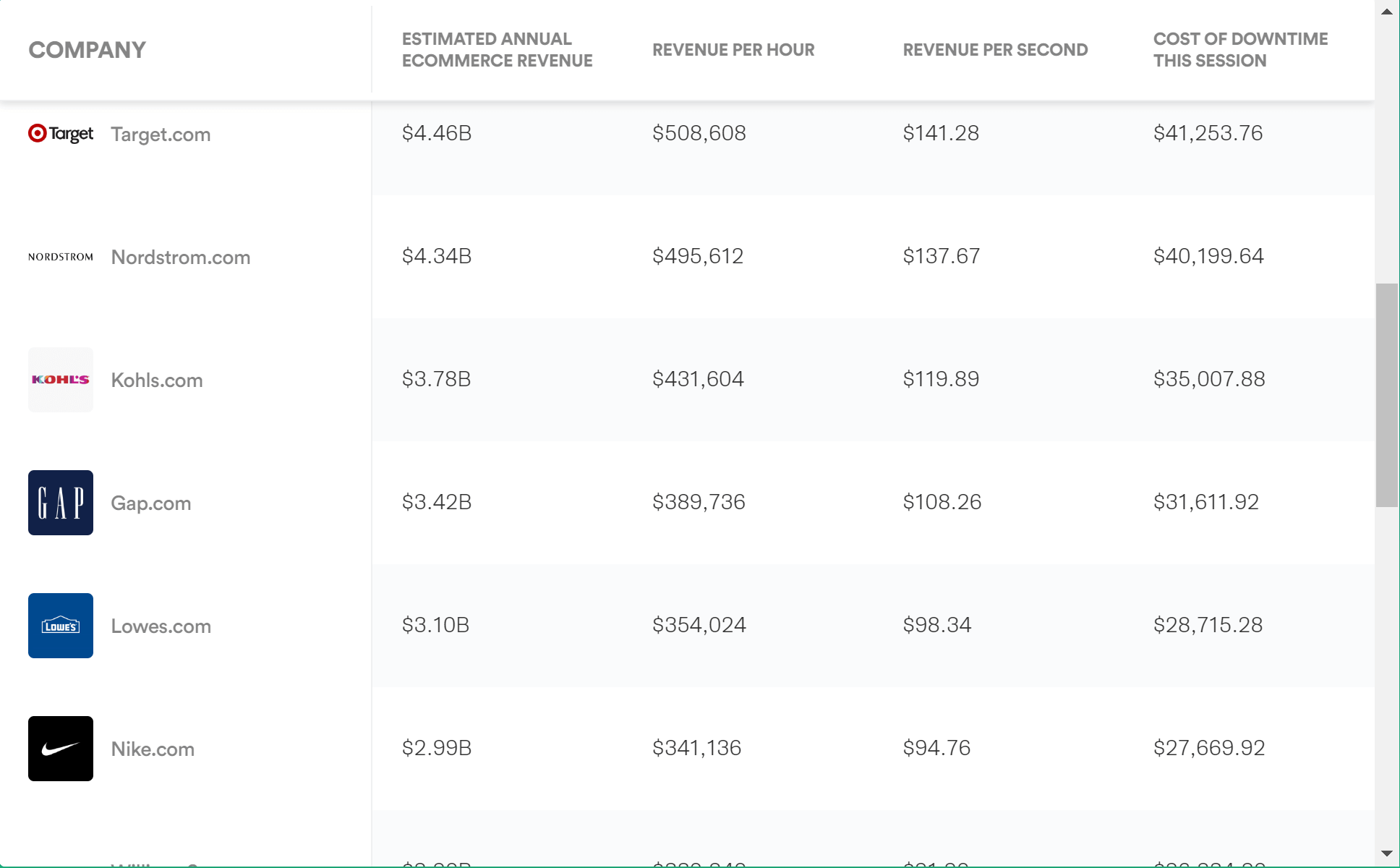 From there, they go on to show how critical downtime is for Amazon, since their revenue per second is larger than the next 25 estimated eCommerce websites combined.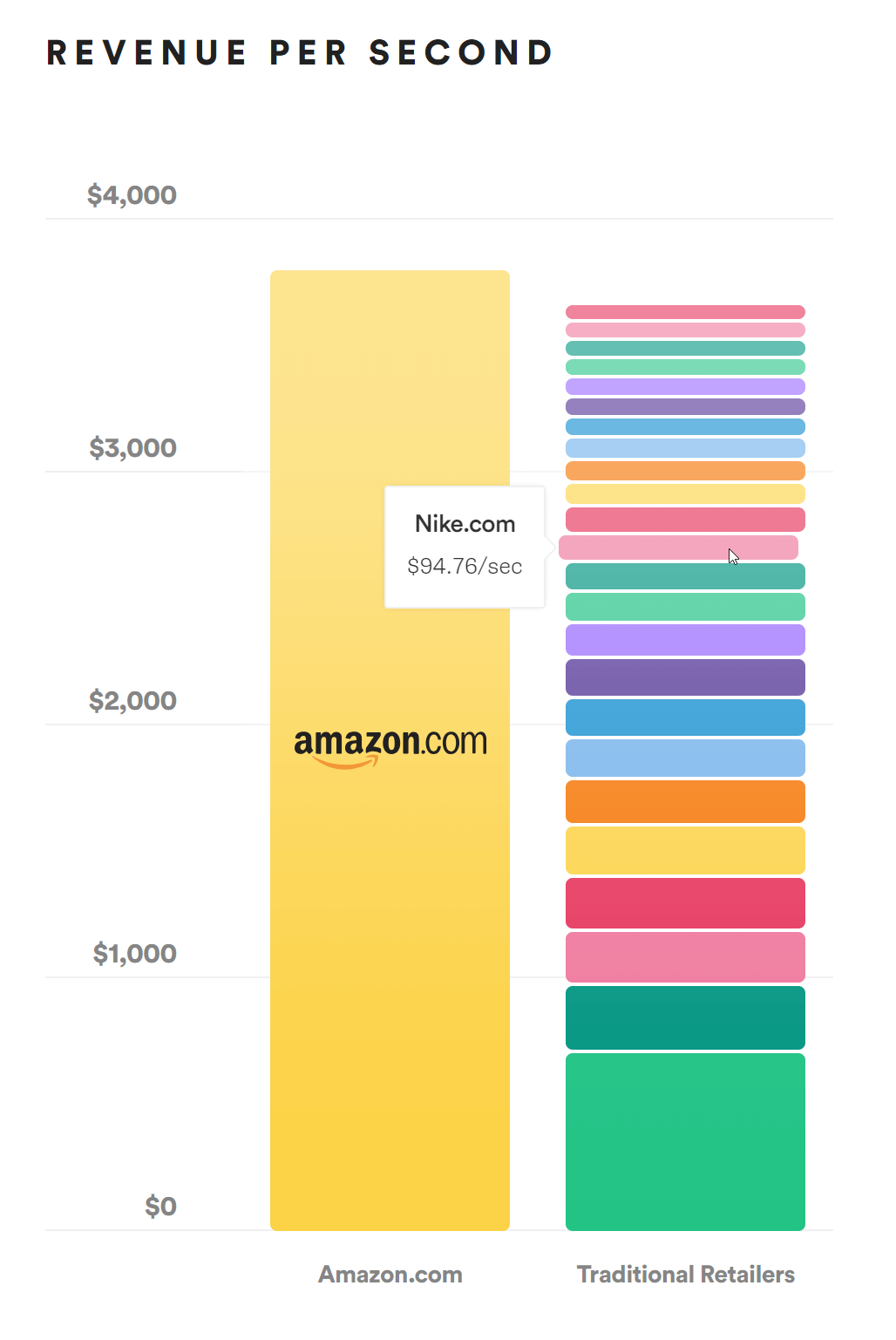 While the piece is short, the cost to produce this content should have been relatively low: find estimated revenues, convert it from years to hours to seconds, visualize the data and make it interactive and publish. The total written content is under 300 words, excluding the data table.
Nevertheless, their team has been able to get links from over 16 referring domains, including a few key industry publishers like digitalcommerce360.com that likely put this content in front of some key eCommerce executives (allowing them to then be retargeted…).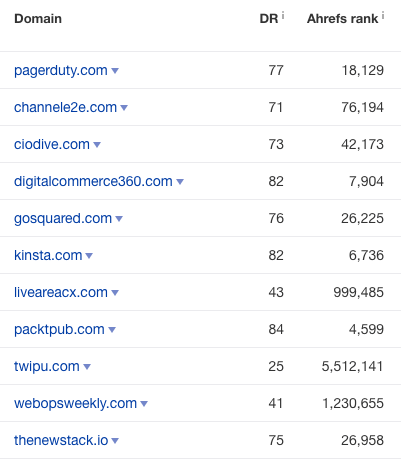 And finally, they end the piece with a strong call to action, turning this project into a potential lead gen opportunity, and tying the content back to the company's mission.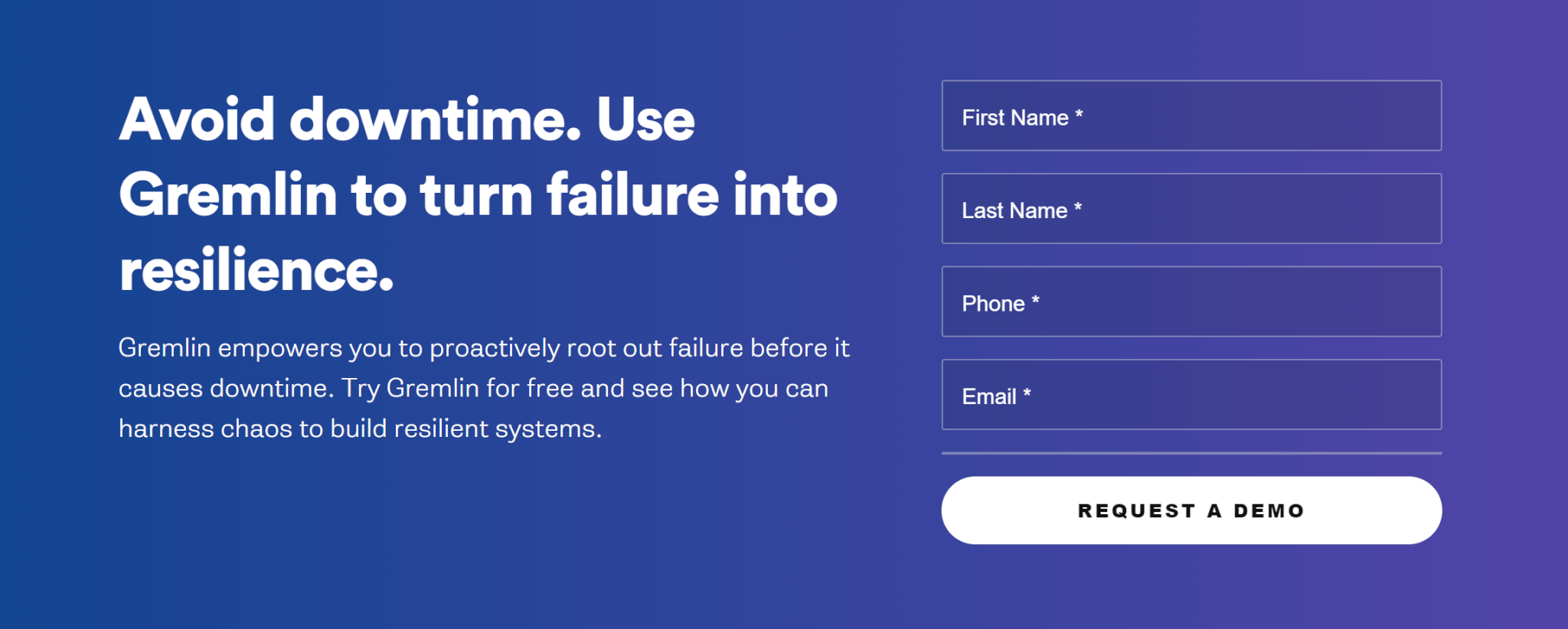 ---
---
✉️ Get an email when we publish new content:
Don't worry, we won't bug you with junk. Just great content marketing resources.
---
Ready To Try
Content Harmony?
Get your first 10 briefs for just $10
No trial limits or auto renewals. Just upgrade when you're ready.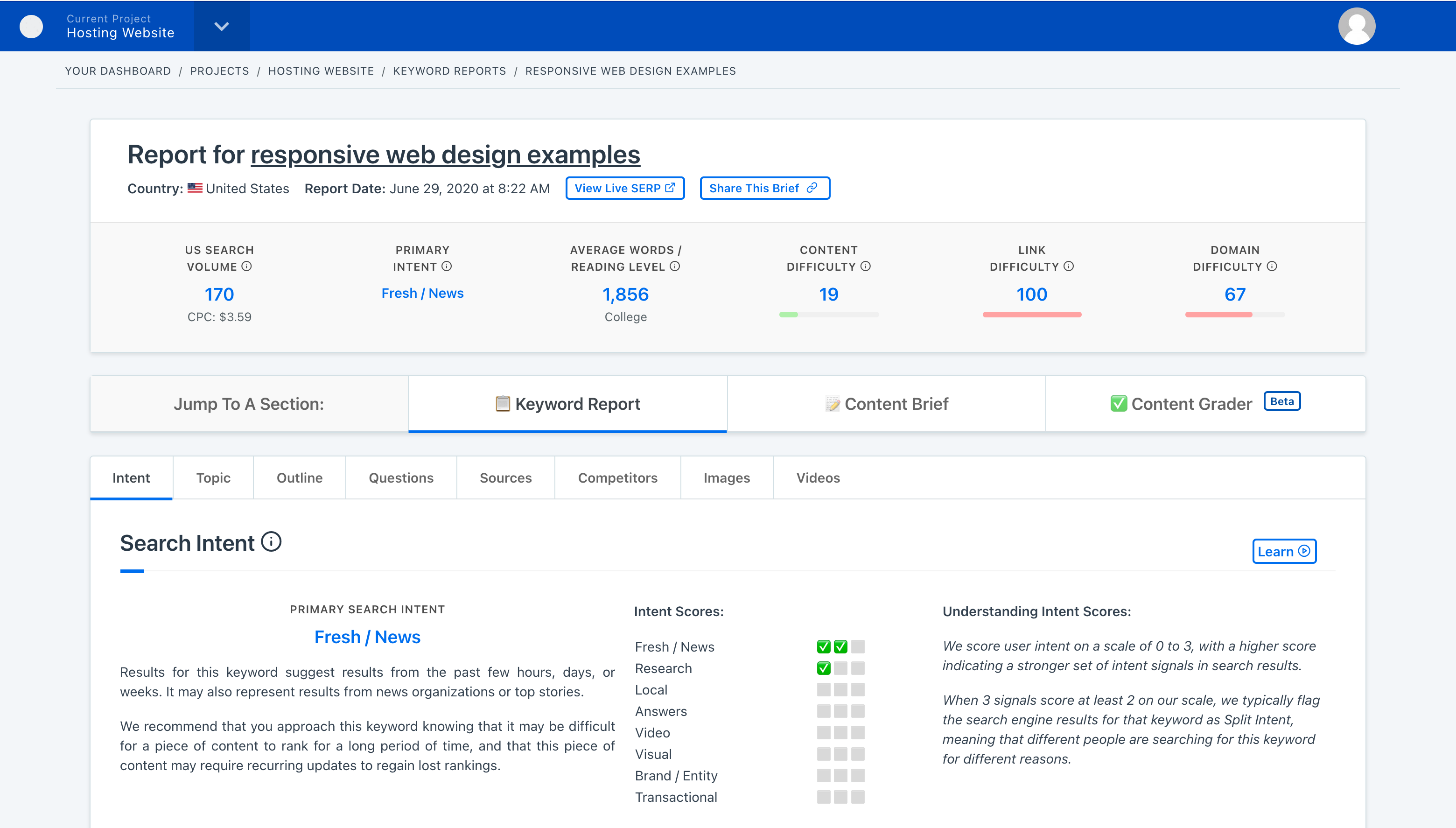 ---