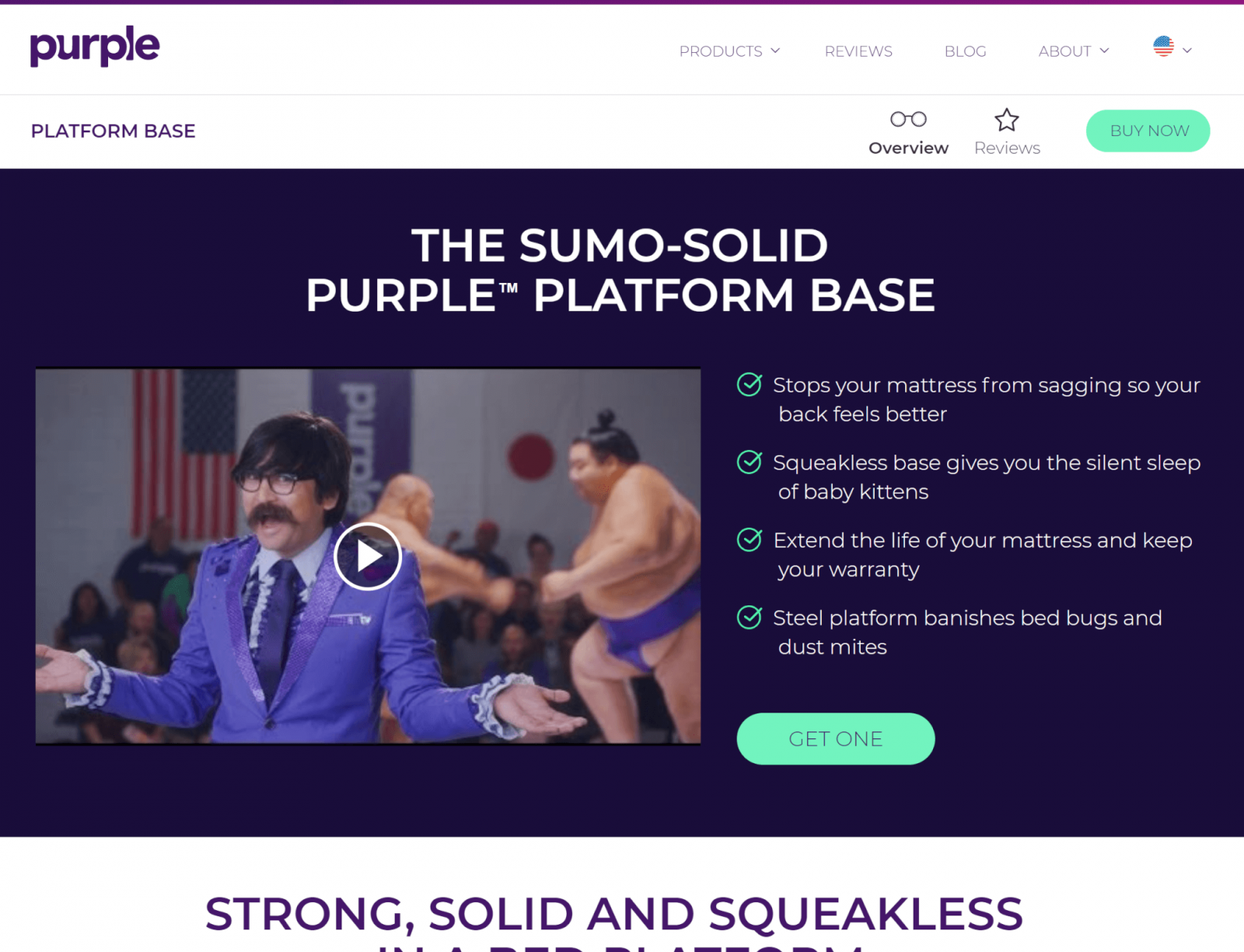 Notable Content Performance Metrics: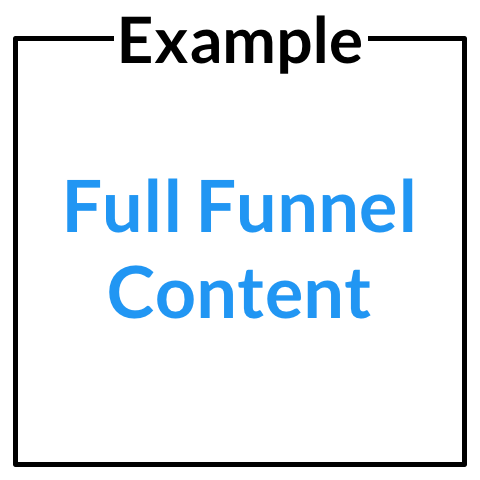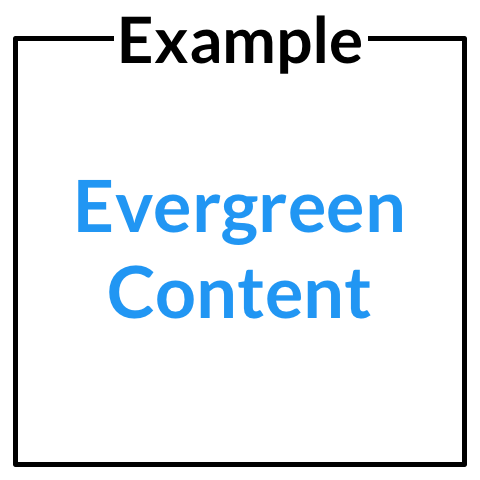 Marketing Objectives:
📈 Brand Awareness
👍 Engagement & Consideration
💳 Conversion
🤩 Retention
Industry / Business Model:
👨‍👩‍ B2C
📦 eCommerce / DTC
If you're lucky enough to be marketing a completely revolutionary solution to a core customer problem, congratulations and we hope you enjoy your future yacht.
The rest of us have competition—and with VCs always on call to fund the next "disruptive" product, competition is fiercer than ever.
When competition is well-funded or there's lots of it, marketers need to find a way to stand out. If your message is no different than your competitors' it will simply get drowned in a sea of sameness.
Purple is one of many startups battling to disrupt the long-stagnant mattress industry. Casper, Winkbeds, Nectar, Bear, Crave — all, like Purple, are less than five years old.
To amplify their message, Purple invested in high-quality, information-dense, high-production-value video commercials. The videos for products like Purple's platform and mattress are terrific examples of conversion-oriented marketing. Here's why:
It Appeals To Anyone, Not Just People Looking for Mattresses
Not everyone is actively looking for a mattress, but just about everyone has a mattress. These videos attract views from people who have never heard of the company, educate them on the product and drive them towards conversion—even if that conversion happens years down the road.
It Holds The Viewer's Interest
Like other popular viral sales videos of the past few years (Dollar Shave Club's being the most cited example), Purple's videos give viewers a reason to keep watching and learning more about the product by keeping them entertained:
Elaborate "stunts" like dropping huge panes of glass on a mattress, or having two sumo wrestlers have a wrestling match on top of your bed frame to show that it won't squeak, go above and beyond more boring ways to illustrate that point – and convince you to buy in the process.
It's Being Deployed Across Multiple Platforms
The videos are seamlessly integrated into Purple's product pages, and can be used as preroll advertising on Youtube, in-feed video ads on Facebook, and on other distribution channels.
It Keeps Existing Customers Engaged
Imagine if you already owned their mattress, and then saw their Sumo wrestler video in your inbox — wouldn't you be convinced to upgrade your mattress platform, too?
---
---
✉️ Get an email when we publish new content:
Don't worry, we won't bug you with junk. Just great content marketing resources.
---
Ready To Try
Content Harmony?
Get your first 10 briefs for just $10
No trial limits or auto renewals. Just upgrade when you're ready.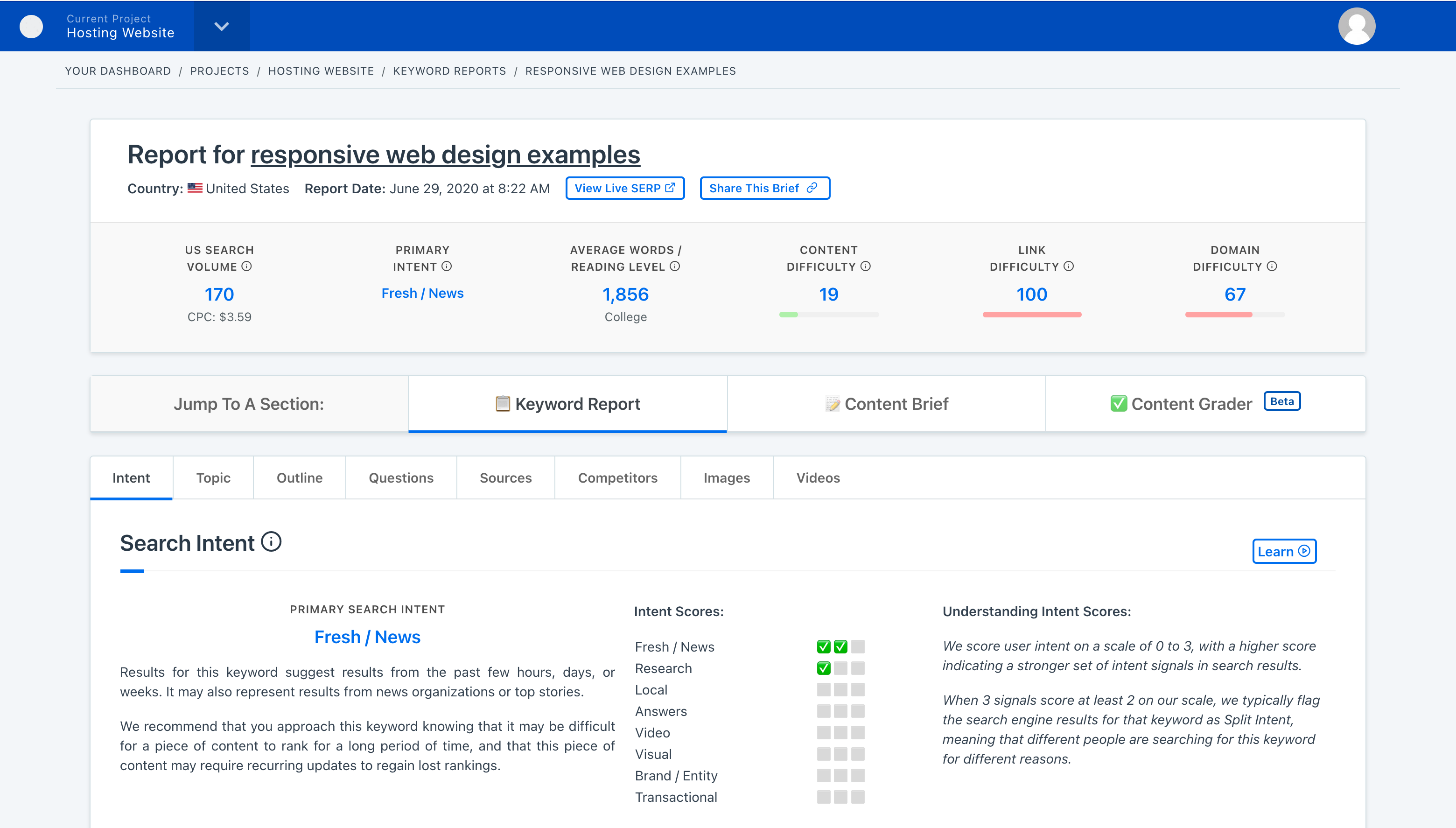 ---