We'll walk through how you can use the insights from our Questions Analysis to produce better content.
---
Check out this video, or read below to learn how you can use our Questions Analysis to improve your content.
Our Questions Analysis covers 3 common sources for related questions:
People Also Ask results from Google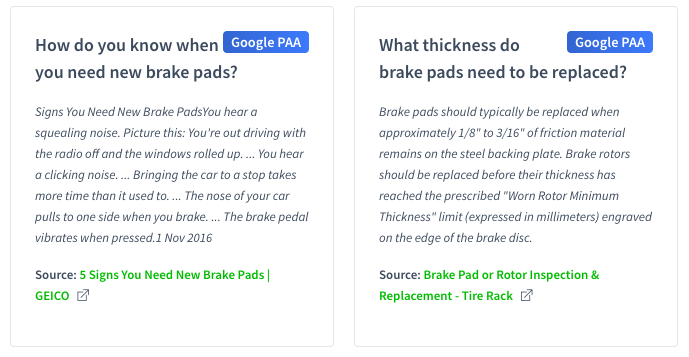 These are the questions that show up in your search results, like these examples: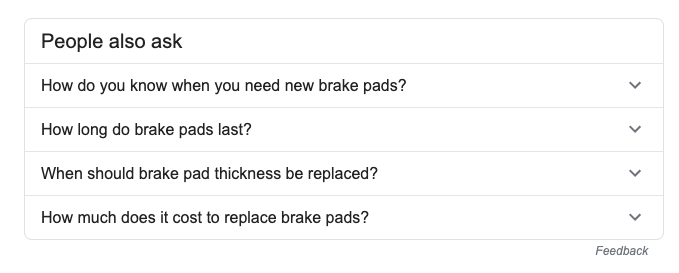 Quora Results

We search for top threads on Quora related to your primary keyword. You can use these in a few ways:
Use the titles to understand questions that users have about the topic.
Read the threads to find experts and potential quotes you can add to your content.
Read the threads to find more "Related Threads" about your topic that are suggested by Quora on their site.
Yahoo Answers
While Yahoo Answers content tends to be more dated than Quora, and less relevant for more complex topics, we still see good results when searching for evergreen concepts.
We recommend treating Yahoo Answers questions similarly to Quora threads by using the tips above.