Services: Enterprise workforce communication, training, & onboarding
iTacit is a front-line workforce platform used by over 150,000 employees across 600-plus sites.
---
The Challenge:
Content planning and creation consuming significant time and resources—but not always getting results
When Teri Maltais joined iTacit as Marketing Director, she was tasked with implementing marketing strategies that reached more customers, increased revenue, and drove fast-paced growth.
Teri immediately identified organic traffic via increased content creation as a key focus area. Previously, her marketing team spent hours every week manually researching topics, doing keyword research, and reviewing analytics to decide which ideas to pursue. But even then, they had no guarantee the resulting content would rank.
Additionally, it took the team two hours to manually research and write every brief from scratch, and then share it in a repository for the writer. It was Teri's responsibility to then review every draft, ensuring it was optimized and on-brand.
As the business grew, the Marketing Director was determined to streamline the process, 'own' SEO in their niche, and create stronger content that met all their strategic goals.
"We felt there had to be a better way to address our challenges around content creation, while ensuring what we were delivering was actually going to rank"



-Teri Maltais, Marketing Director, iTacit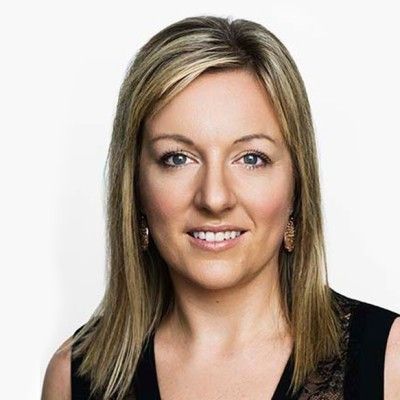 ---
The Solution:
Content Harmony made it possible to build detailed briefs in a flash, and set writers up for SEO success
When Teri heard about Content Harmony, it seemed the perfect tool to enhance the team's existing skills in researching and creating high-performing content.
Getting started was easy. iTacit's team watched a handful of tutorial videos provided by Content Harmony and felt confident to start streamlining their content marketing workflow.
First, iTacit used Content Harmony to provide better direction when generating content ideas. The team enters a potential content topic, and waits for Content Harmonyto analyze 100s of data points in less time than it used to take their team to scour a handful. From there, Content Harmony reveals everything iTacit needs to include to produce content that ranks: including search intent analysis, deep-dive topic analysis, questions people ask, visual content research, and internal link targets.
This allowed iTacit to turbocharge its content brief generation process. Content Harmony unlocked all the information, notes, and data that the team needed during its research phase and helped them standardize their brief template. With all the key elements there for the content creator to see, their content team was set up for success.
Sharing briefs is just as simple. Teri integrated Content Harmony into the team's existing workflow on Trello — when a brief is finalized and the URL pasted, an automatic notification is sent to the writer.
The Content Grader serves as a final SEO check. The marketing team runs drafts through Content Harmony, which automatically analyzes their keyword and topic usage to ensure drafts are optimized, with none of the manual effort.
"With Content Harmony, our team is happier and more collaborative, and our content is performing better."



-Teri Maltais, Marketing Director, iTacit
---
The Results:
Content marketing process made faster—and better.
Content Harmony gives iTacit a clear, data-driven direction for its content. As a result, they save significant time generating content ideas, eliminate frustrating content problems, and achieve significantly better rankings.
The difference between the two processes of creating content briefs is night and day. Where manual brief creation used to take up to two hours, iTacit is now able to build far more comprehensive briefs in just 20 minutes. Even better, because the process is simple, the entire team can build effective briefs and it opens up critical hours to spend on other marketing priorities.
With briefs packed with everything users expect and search engines love, writers consistently craft high-quality content that yields first-page rankings for keywords and phrases they previously struggled to compete on.
Content problems and rewrites have virtually disappeared. Articles hit the mark on the first draft, because writers are so well briefed and can use the Content Grader to optimize content on their own.
As iTacit continues to scale content creation with Content Harmony, Teri believes they'll get even more eyes on their pages and drive more conversions.
"Content Harmony provides a good way to scale up your content creation and to get visibility into what should be included for your content to rank well."



-Teri Maltais, Marketing Director, iTacit
---
Ready to upgrade your team's content marketing workflow?
Schedule a demo or try Content Harmony for yourself to see how your team can save hours on researching content, building detailed content briefs, and optimizing client content.
Content Harmony Love