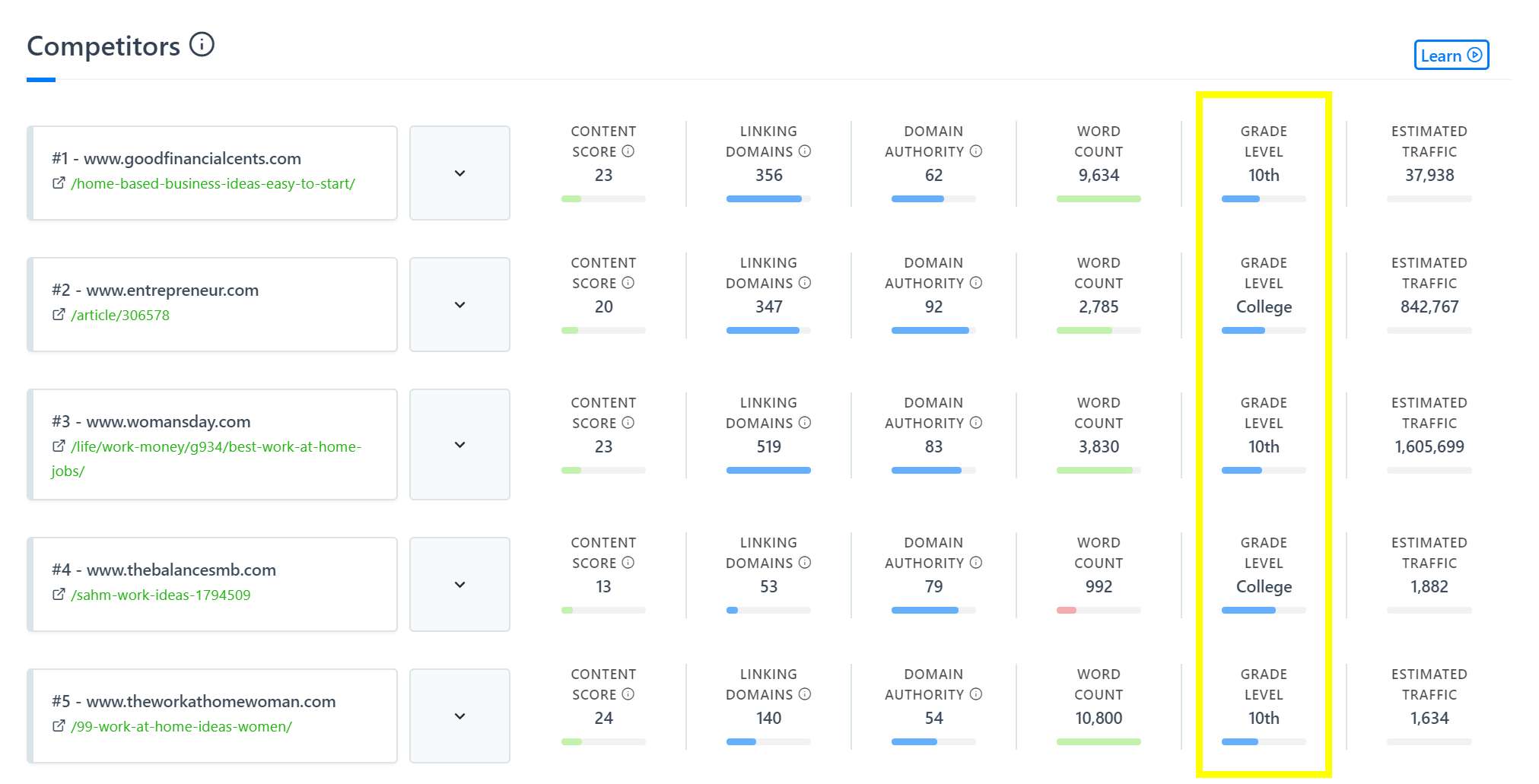 We've had blank spaces in our keyword reports for a little while now where readability scores were intended to go – those are now working on both new reports as well as your existing reports.
In the app we specifically show you readability as one of the following Grade levels:
5th Grade
6th Grade
7th Grade
8th Grade
10th Grade
College
Graduate
You can find the average score for all competitors in the top metrics bar:​

And you can find individual page scores in the Competitors tab:​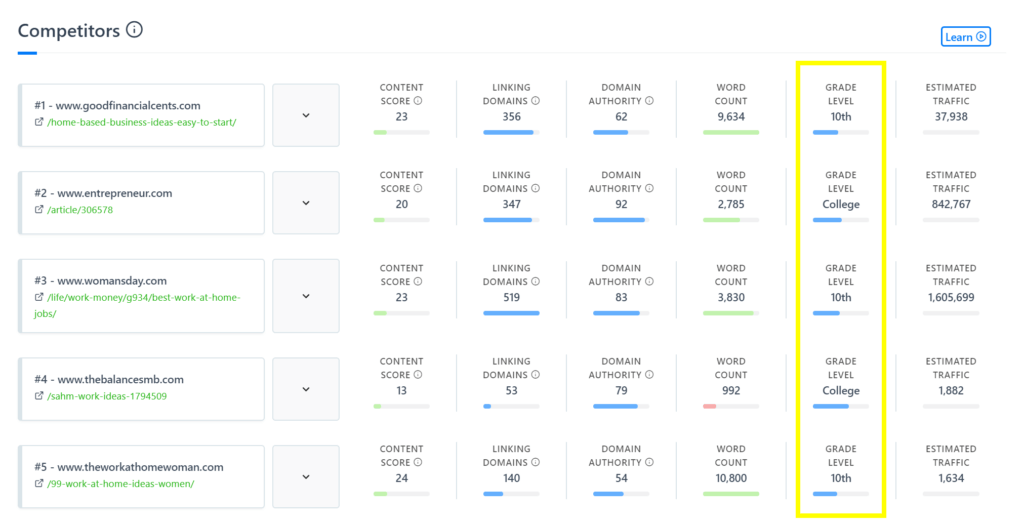 ---
---
✉️ Get an email when we publish new content:
Don't worry, we won't bug you with junk. Just great content marketing resources.
---
Ready To Try
Content Harmony?
Get your first 10 briefs for just $10
No trial limits or auto renewals. Just upgrade when you're ready.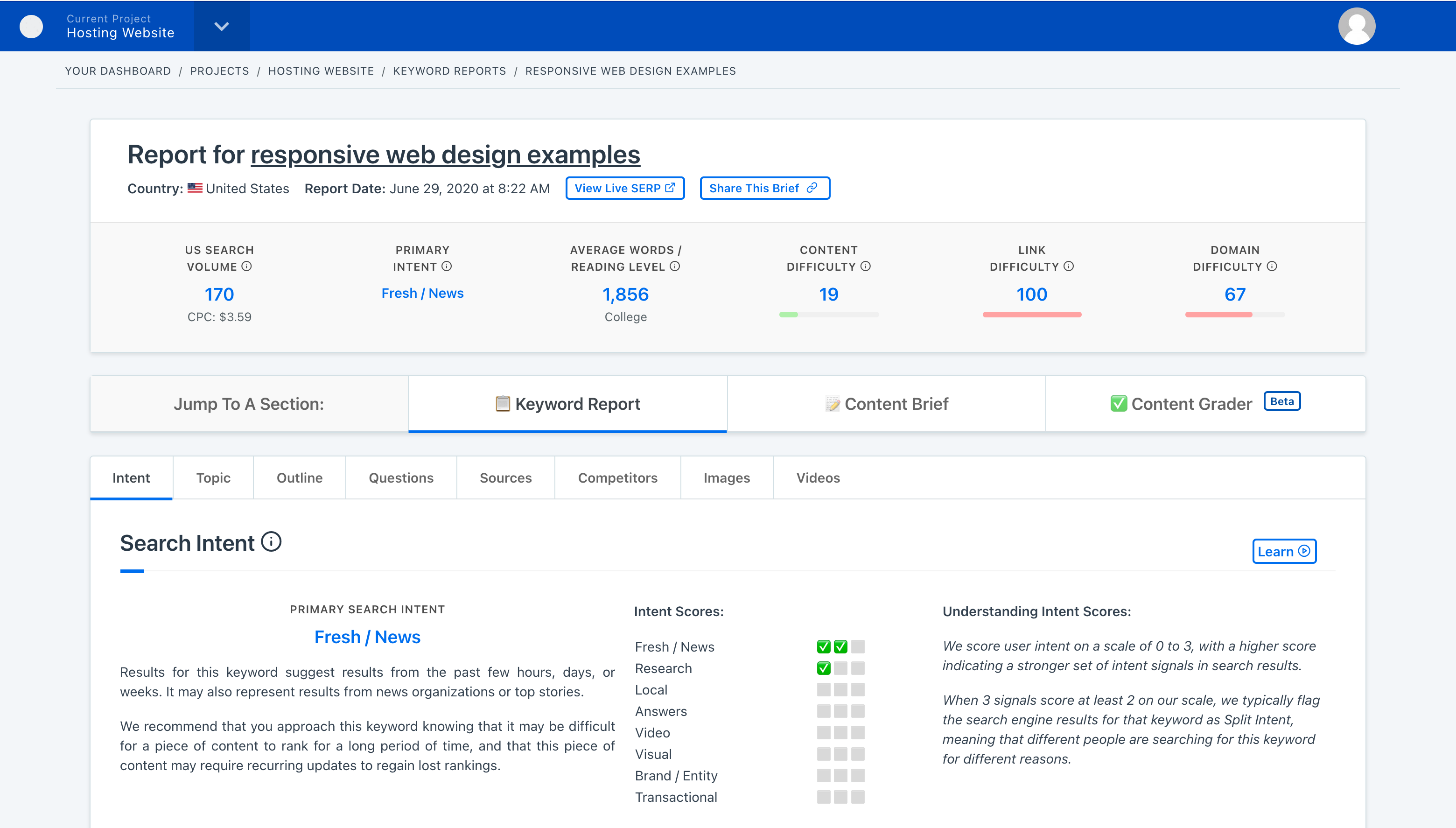 ---