It's been over a month since our last feature alert, but that's because we've been heads down making progress on our upcoming Content Grader, which we'll be launching in November.
But in the meantime, we just wrapped up our new Highlightable Headings feature and some design tweaks to make your brief workflow easier:
Highlightable Headings
Say goodbye to static unclickable headings in your Outline tab – you can now click any competitor's H1, H2, H3, and H4 headings and have them show up in your brief. And, we're now showing them to you in their true indentable document tree formatting:​​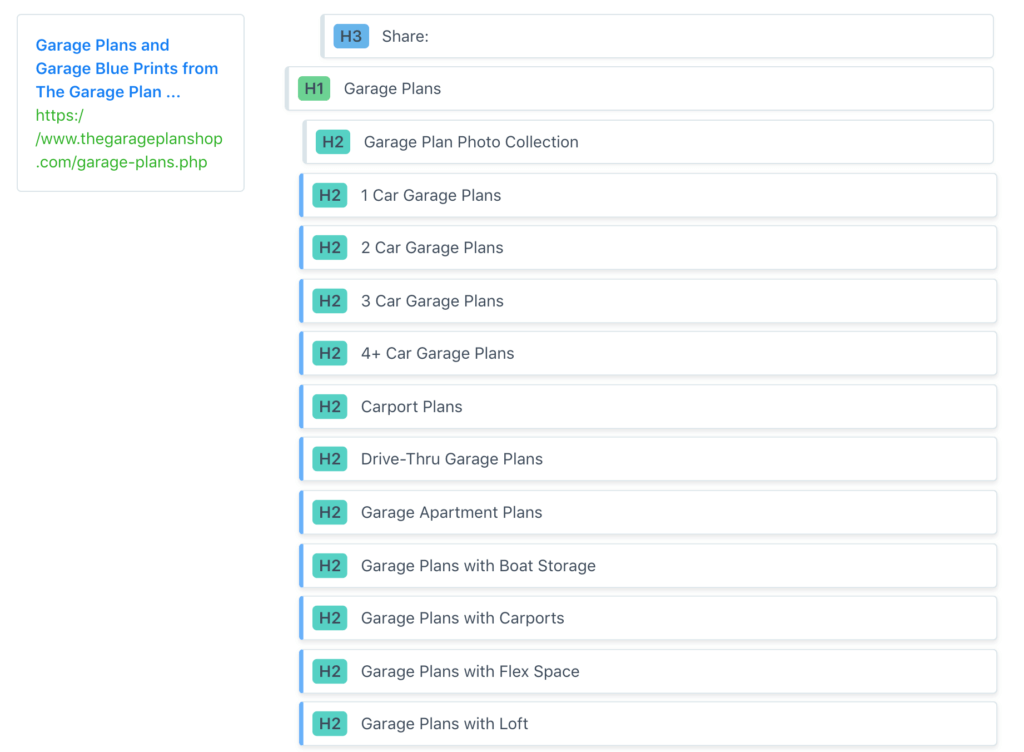 Once you highlight those in the Outlines tab, you'll find them waiting for you towards the top of your Brief in the "What is this content about?" section:​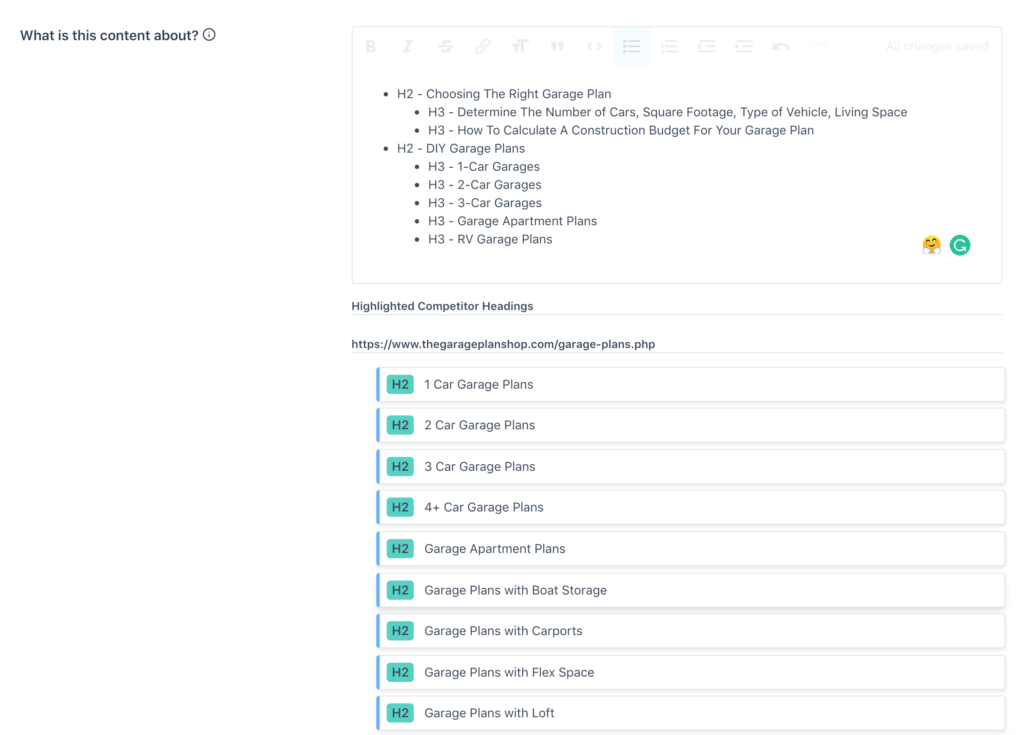 We've built this feature to fit your normal workflow. Most of the time you want to quickly spot check competitor headings, and then write out your own (rather than just highlighting competitor headings which your writers might accidentally re-use as-is).
Here's a quick video to show you how we typically use these highlights as a reference, and then unhighlight them to remove them from the final brief:​​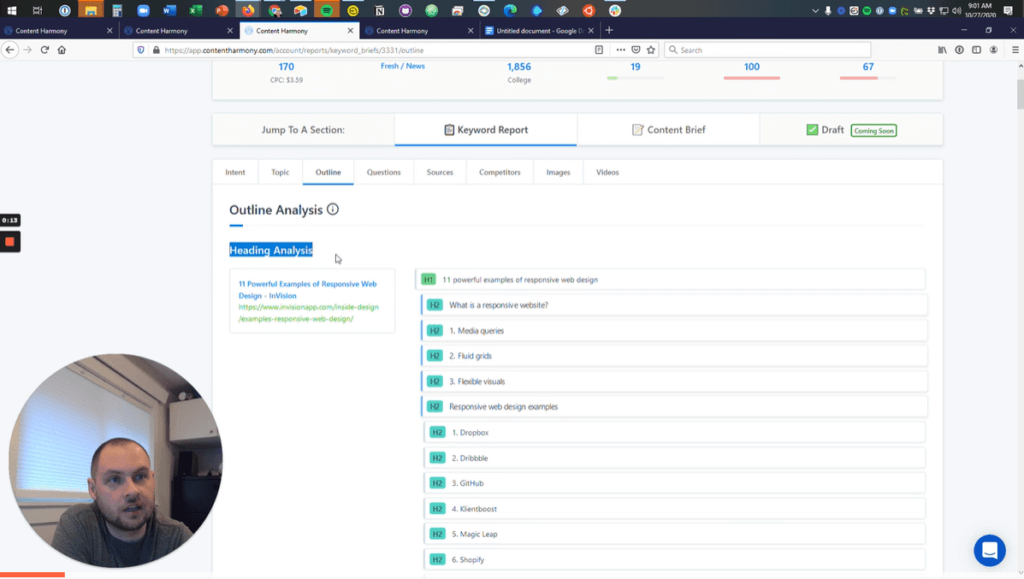 Naturally, all highlighted competitor headings will show up properly in bulleted sections of your exported brief.

URLs Removed From Highlightable Tiles
We had some small quirks when a link was hiding inside of a highlightable element. If you clicked the link, not only would it open in a new tab, but you would highlight or unhighlight the tile at the same time.
So, we've redesigned all of our tiles to remove links from inside them. If we show you a display link inside of the tile and you click it, it will highlight/unhighlight, and we give you a "Source" link underneath the tile that is easy to click. This also includes image and video links.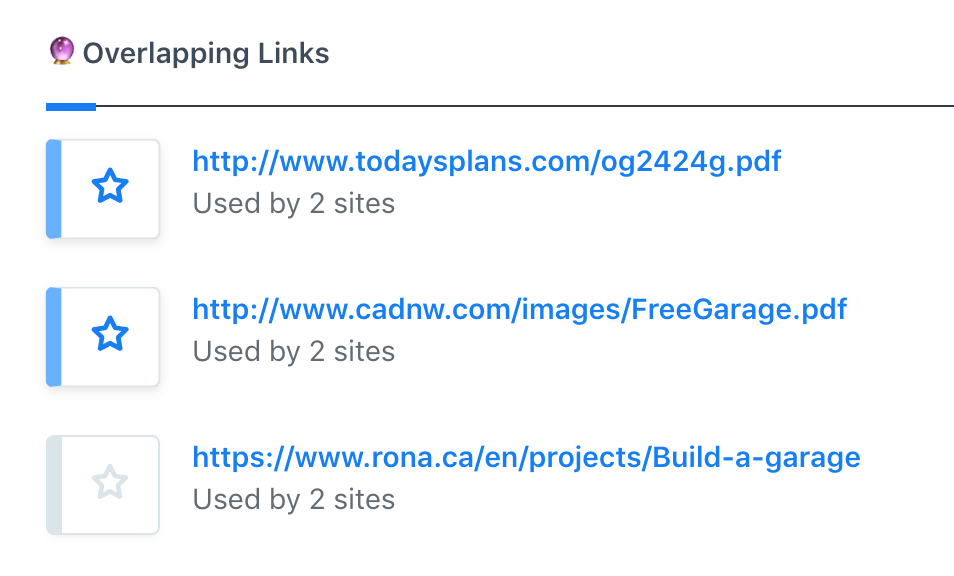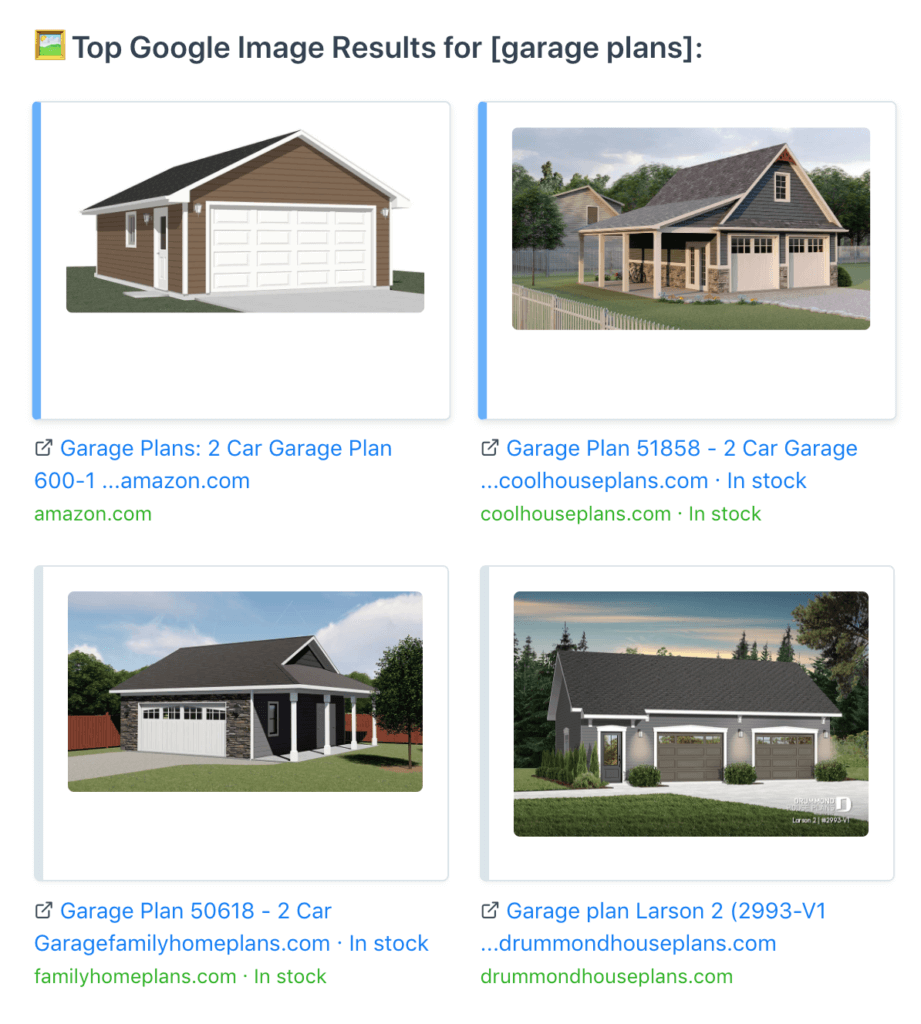 Reliability Improvements:
Aside from those we've been fixing some other quirks and bugs with Google's search results to make our own reports more reliable and finish quicker. We've also fixed a few quirks from Google Images result changes in the past couple months.
Our average report completion time for the past two months has been around 2-5 minutes with only about 1% of reports taking up to 10-25 minutes, and a 100% report success rate. 💪
United Arab Emirates Results:
Since we added New Zealand and South African results in our last updates, we've also enabled English results for the UAE recently.
SEO Jumplinks:
We've added a bunch of quick jumplinks to analyze your competitors in other SEO tools, such as Ahrefs, Moz, SEMRush, Pagespeed Insights, and Archive.org.
You can find these inside of each expanded Competitor section, like so: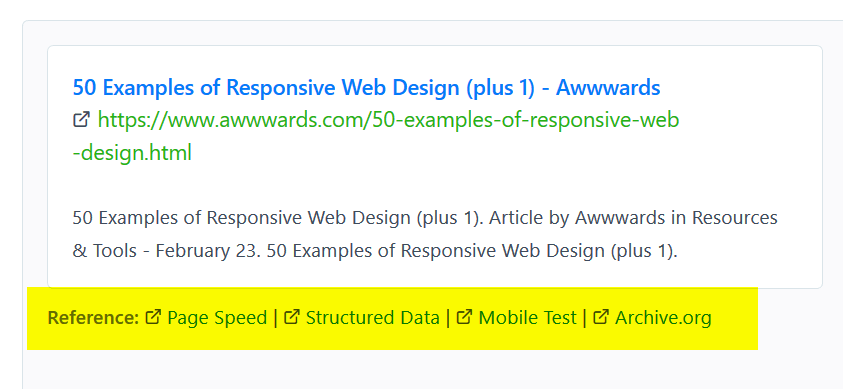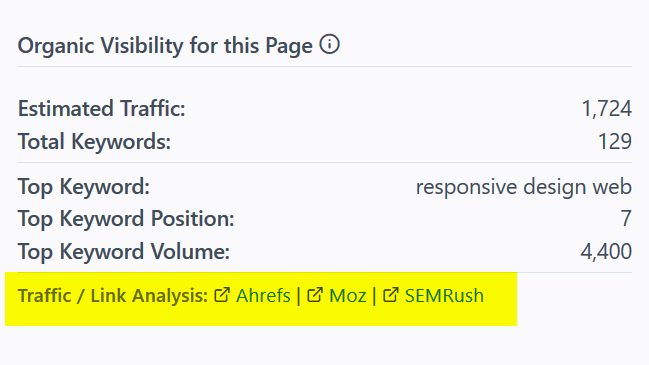 ---
---
✉️ Get an email when we publish new content:
Don't worry, we won't bug you with junk. Just great content marketing resources.
---
Ready To Try
Content Harmony?
Get your first 10 briefs for just $10
No trial limits or auto renewals. Just upgrade when you're ready.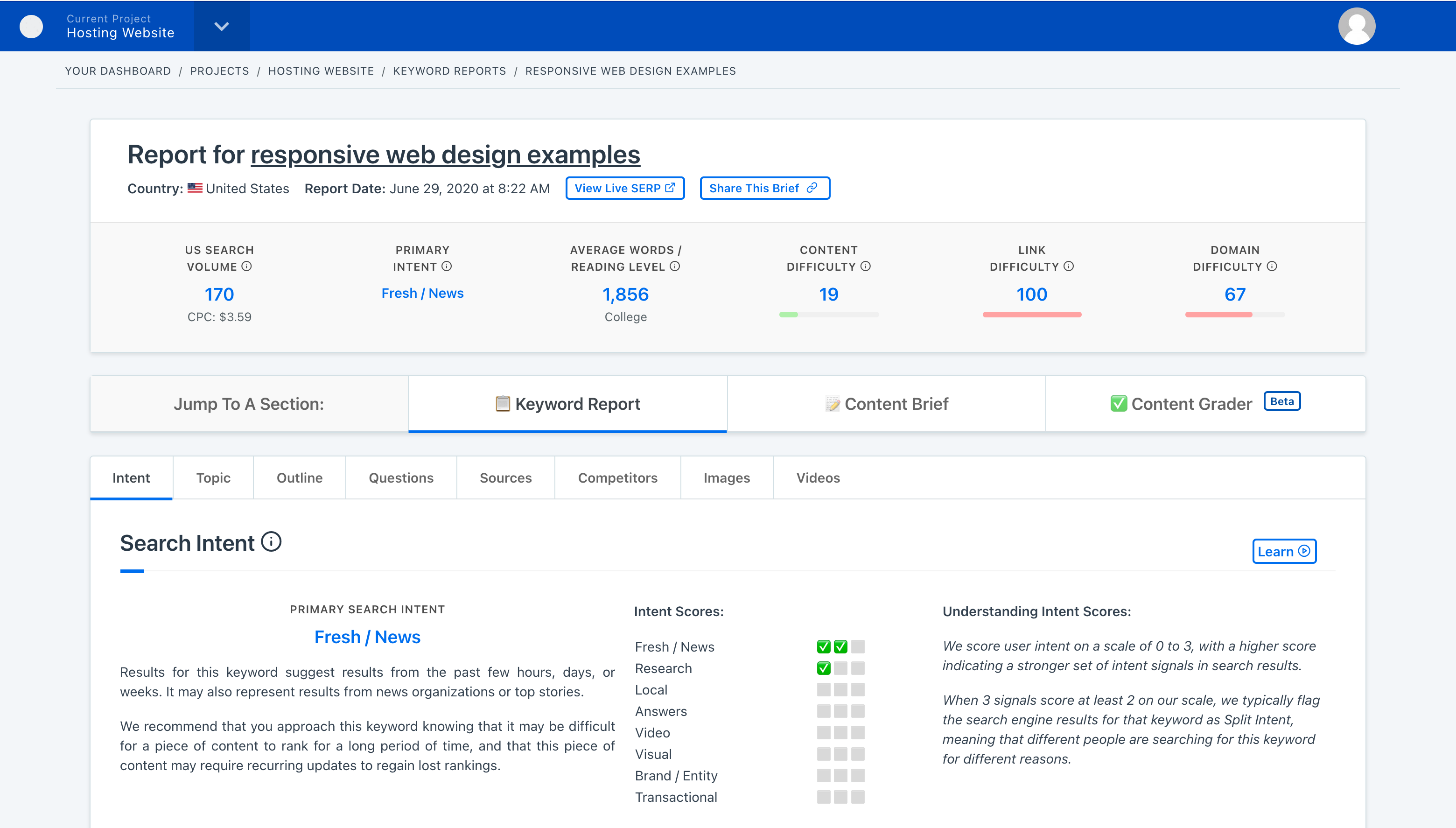 ---