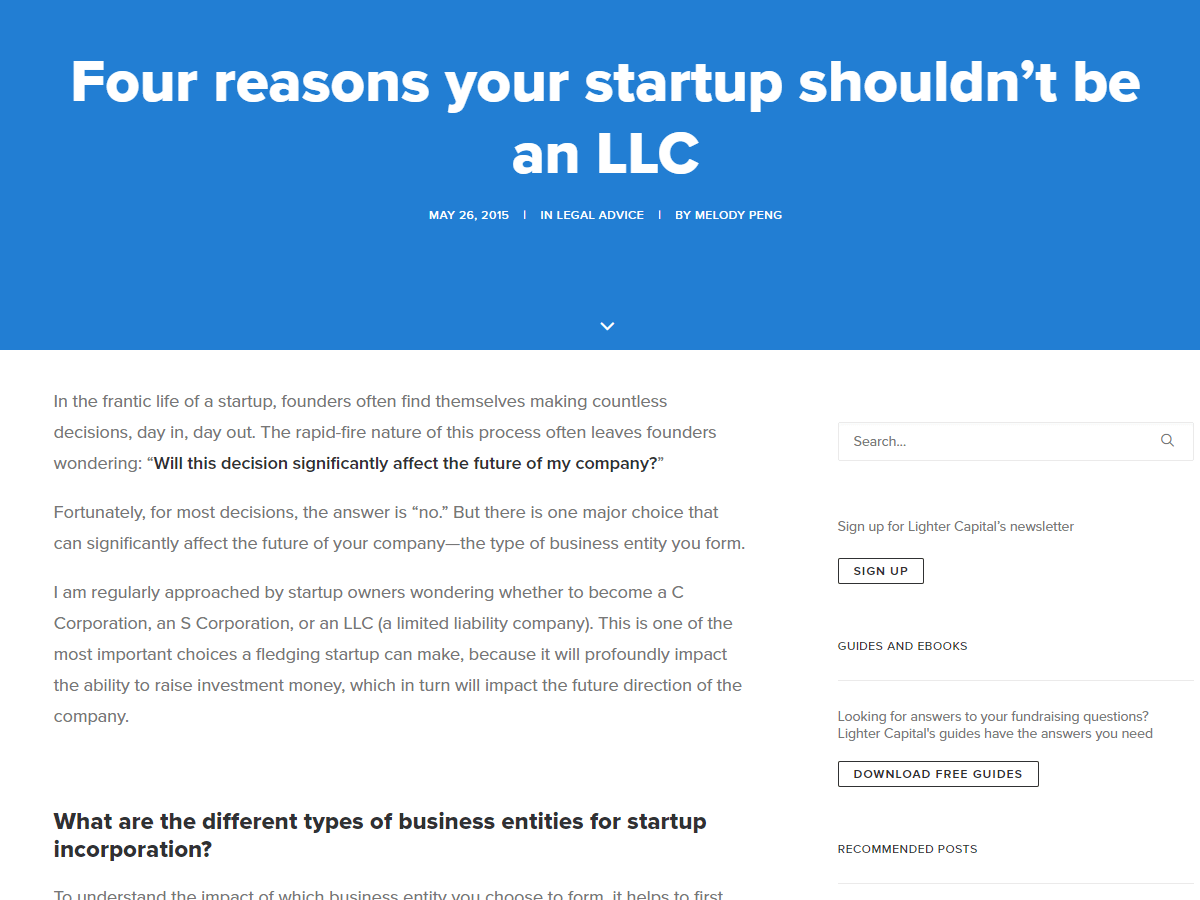 Notable Content Performance Metrics: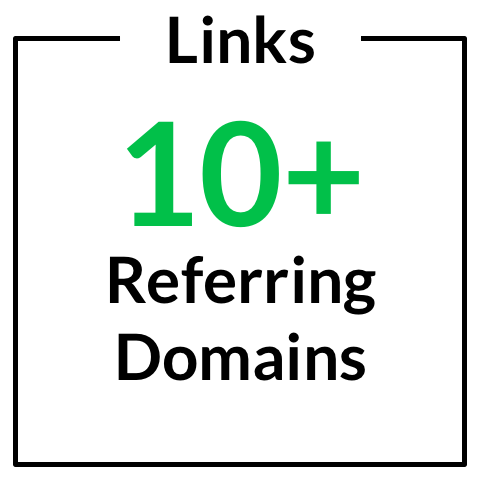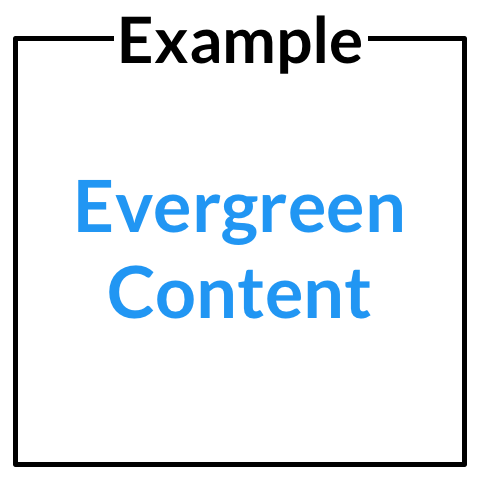 Industry / Business Model:
The startup founder is a challenging audience to reach and convert. We're talking about a very savvy person, and a very busy person. But we're also talking about someone who sees possibilities and is fundamentally optimistic. A doer. You'll have to earn their respect and trust. If you do, you may have yourself a valuable long-term customer.
Lighter Capital provides funding to startups. Getting funding is a huge topic in the startup world, but that doesn't mean they confine their content to that topic. They identified another topic of interest to their audience—business entity type—and found the ideal writer and approach to the topic.
It's Evergreen
Choosing a business entity will always be a huge question for a new business owner. These three are by far the most popular entities, so structuring the piece around them ensures the piece will stay relevant for years to come. Yes, the laws could change, but S Corporation is the newest of these entity types and it has been around since 1958.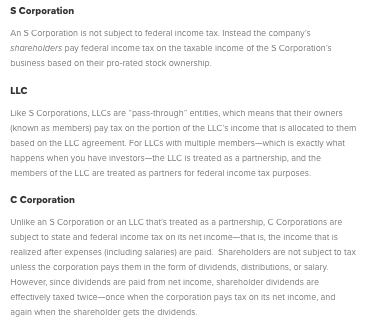 It's Targeting A Key Audience
Lighter Capital funds startups. And while a startup will likely still be seeking money for investment well after it is founded—heck, what business isn't—the first few months before launch is when the founders are tallying up their assets and thinking—do we really want to fund this all by ourselves?
If they're talking to an accountant about business entities, that accountant may also be offering a reality check about startup finances.
Either way, by offering this advice, Lighter Capital has done a terrific job of matching their content to their target audience's needs.
It's Providing Trusted Expertise
Choosing a business entity type is a big deal. It's something you want to get right. I mean, you want to order the right amount of printer toner and set your desk to the optimal height too, but it doesn't cost thousands of dollars in legal fees to fix those.
For some business decisions, you might be willing to hear the take of a generalist or a lay-person. Or a reporter who canvassed the opinions of several experts. But for something as important as whether to start off as an LLC or a corporation, you want to hear the unfiltered advice of an expert.
It seems that Lighter Capital was able to attract a good one. A reader is going to feel confident hearing advice from a lawyer who specializes in startups. And that builds trust with the company that supplied that information.

It Takes A Stand
A common headline for this type of content is something like "Business Entities: Which One Is Right For You?" or "Business Entities 101". This is fine for the title of a chapter in a book, but blog posts compete in the dog-eat-dog world of social media.
Remember that your title is going up in someone's social feed, battling for attention with their best friend's baby pictures, the latest celebrity divorce, and hilarious dog-meets-dog gifs. Even on the less sensationalist world of LinkedIn, list posts tend to outperform other types of posts.

It's Got A Strong Call to Action
Now that Lighter Capital has drawn in their target audience, and impressed them with the quality of their blog post, they don't want to let them go!
Creating targeted, trustworthy content is a noble endeavor, but it doesn't pay the bills. Lighter Capital's content team also delivers a compelling call to action. Note how the font type and styling is similar to the content. All that's different is a color contrast with the rest of the page. It makes the CTA stand out, without seeming disconnected from the rest of the content.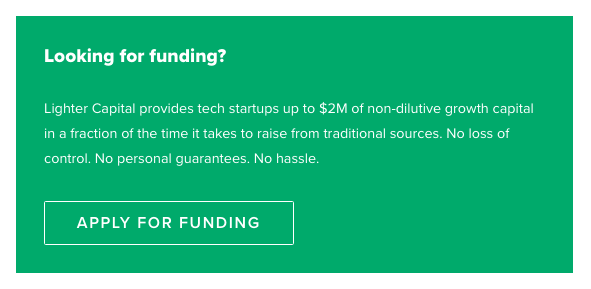 ---
---
✉️ Get an email when we publish new content:
Don't worry, we won't bug you with junk. Just great content marketing resources.
---
Ready To Try
Content Harmony?
Get your first 10 briefs for just $10
No trial limits or auto renewals. Just upgrade when you're ready.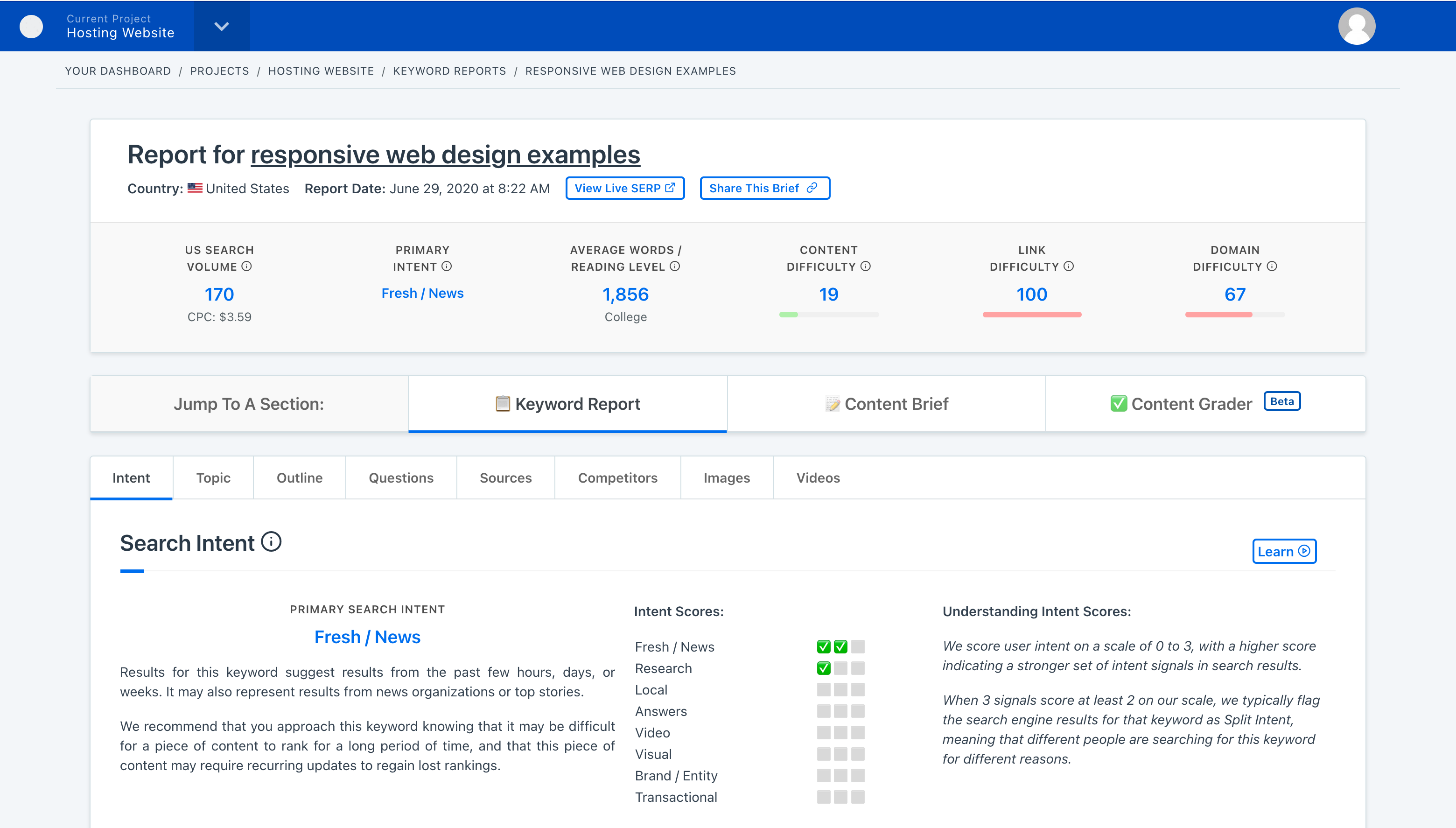 ---