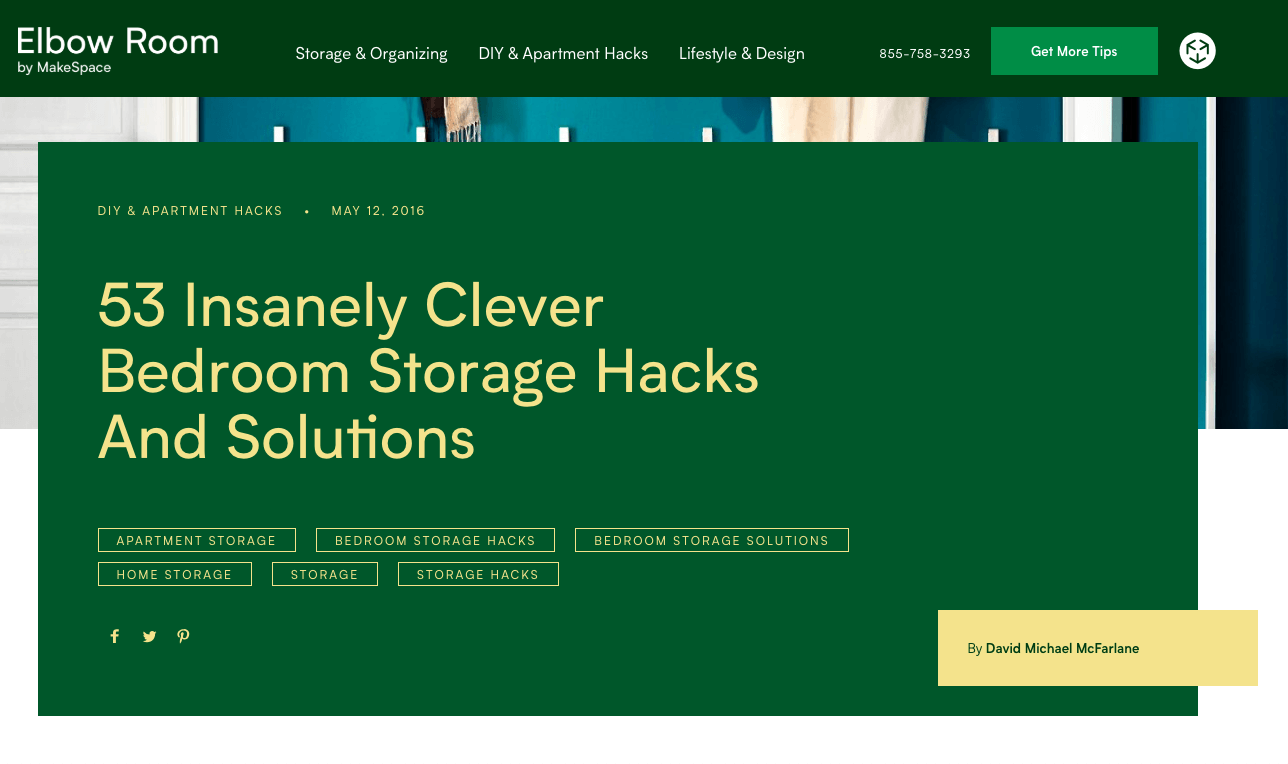 Notable Content Performance Metrics: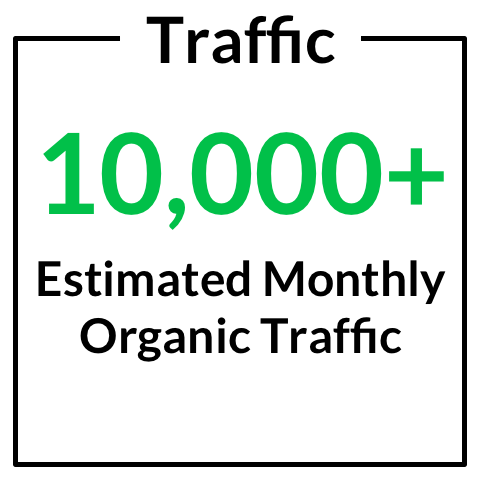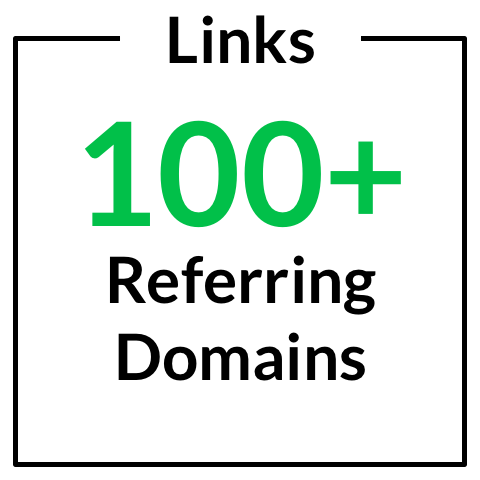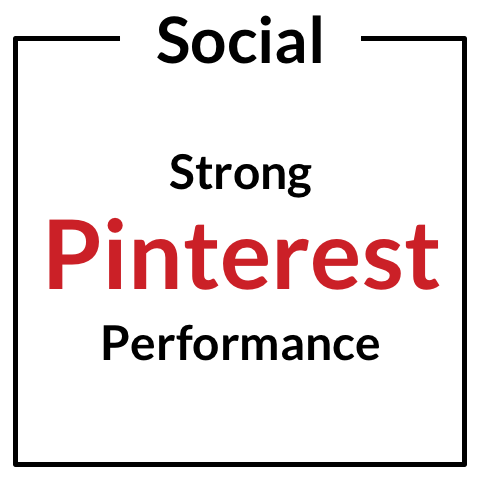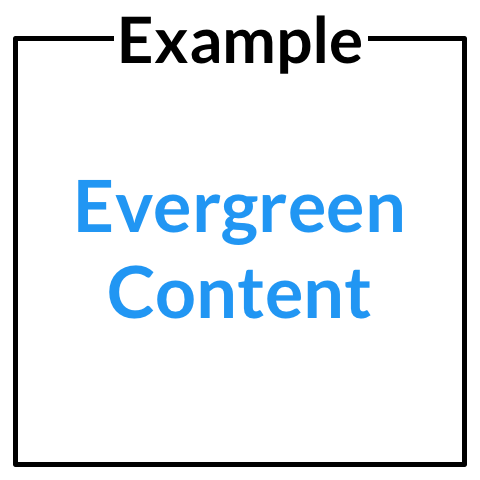 Content Formats:
📄 Blog Posts
📘 Guides & Content Hubs
📸 Photography
Marketing Objectives:
📈 Brand Awareness
👍 Engagement & Consideration
💳 Conversion
🤩 Retention
Industry / Business Model:
👨‍👩‍ B2C
👩‍🔧 Consumer Services
🏡 Home & Garden
URL: https://makespace.com/blog/posts/bedroom-storage-hacks-solutions/
If your brand's mission is to help people simplify their homes and put things into storage without all of the hassles, it makes sense to build a content strategy that puts your brand in front of people who are trying to organize their homes.
So today's example on Bedroom Storage Hacks and Solutions from MakeSpace is a great example of top-of-funnel content that is on-brand and relevant to their target audience.
The post is built around curated photos and ideas, with custom commentary from MakeSpace. This is both a great way to assemble long-form content with a branded spin on it, and a great way to interact with those bloggers and influencers that they're citing throughout the post: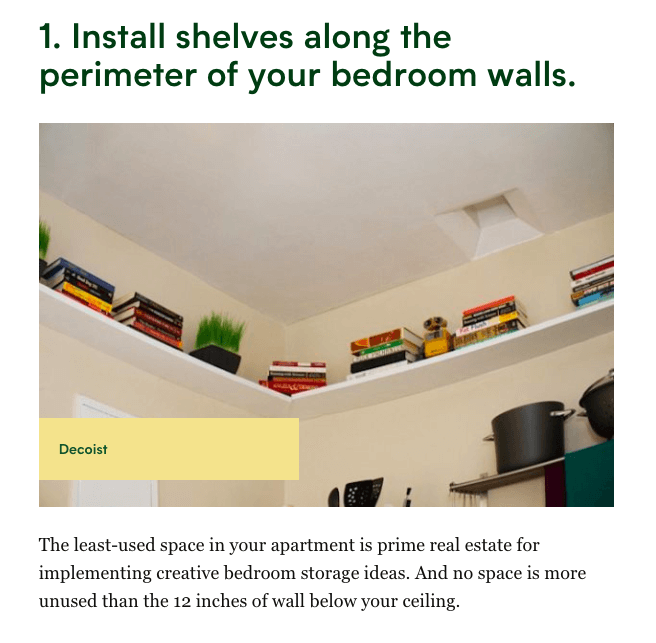 Even with a mild estimated traffic dropoff in the screenshot below, this article has shown some strong organic traffic results since it was first published in 2016: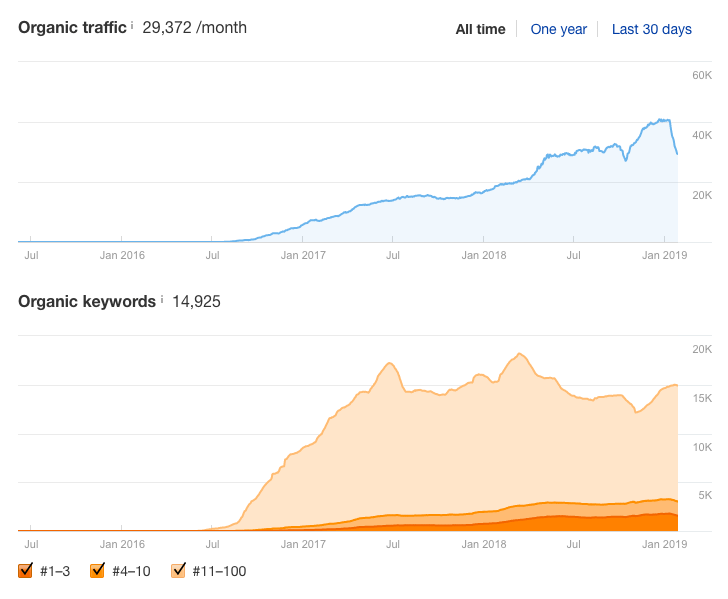 On top of that, it's proven to be a reliable link earning content asset for their brand, earning them hundreds of great referring domains: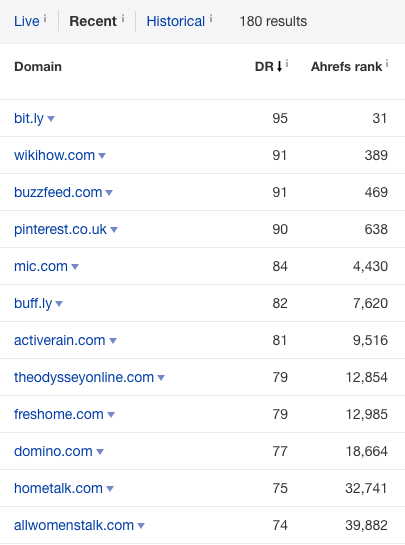 What I love most, however, is the ability for MakeSpace to build paid ad campaigns based upon the traffic from this post.
The obvious choice is to retarget all of the visitors to this piece that are in their target audience. There's only one problem with that – for now, MakeSpace only operates in ~4 cities (when they first launched the piece I believe they were only operating in NYC):

But, for a smart paid social campaign, that's OK.
Why? Because they can build lookalike audiences from the entire traffic profile of people coming to this blog post, and then geo-restrict it to the markets they operate in.
Why is that cool, you ask???
Because they've built an entire social profile of people who are trying to figure out how to fit more stuff into their homes. An enormous audience of people who either (A) have too much stuff or (B) don't have enough space, and they can target them on Facebook and other channels forever more!
This basically means that they have an instant campaign ready to be built for the 1% of people in any city they operate in that is most likely to need extra storage!
Seriously, this is some awesome content marketing potential right here – we're hitting goals related to SEO, brand awareness, social ad targeting, and more, since the links they've acquired to this piece of content will help the rest of their site rank for some difficult search terms related to "storage space".
---
---
✉️ Get an email when we publish new content:
Don't worry, we won't bug you with junk. Just great content marketing resources.
---
Ready To Try
Content Harmony?
Get your first 10 briefs for just $10
No trial limits or auto renewals. Just upgrade when you're ready.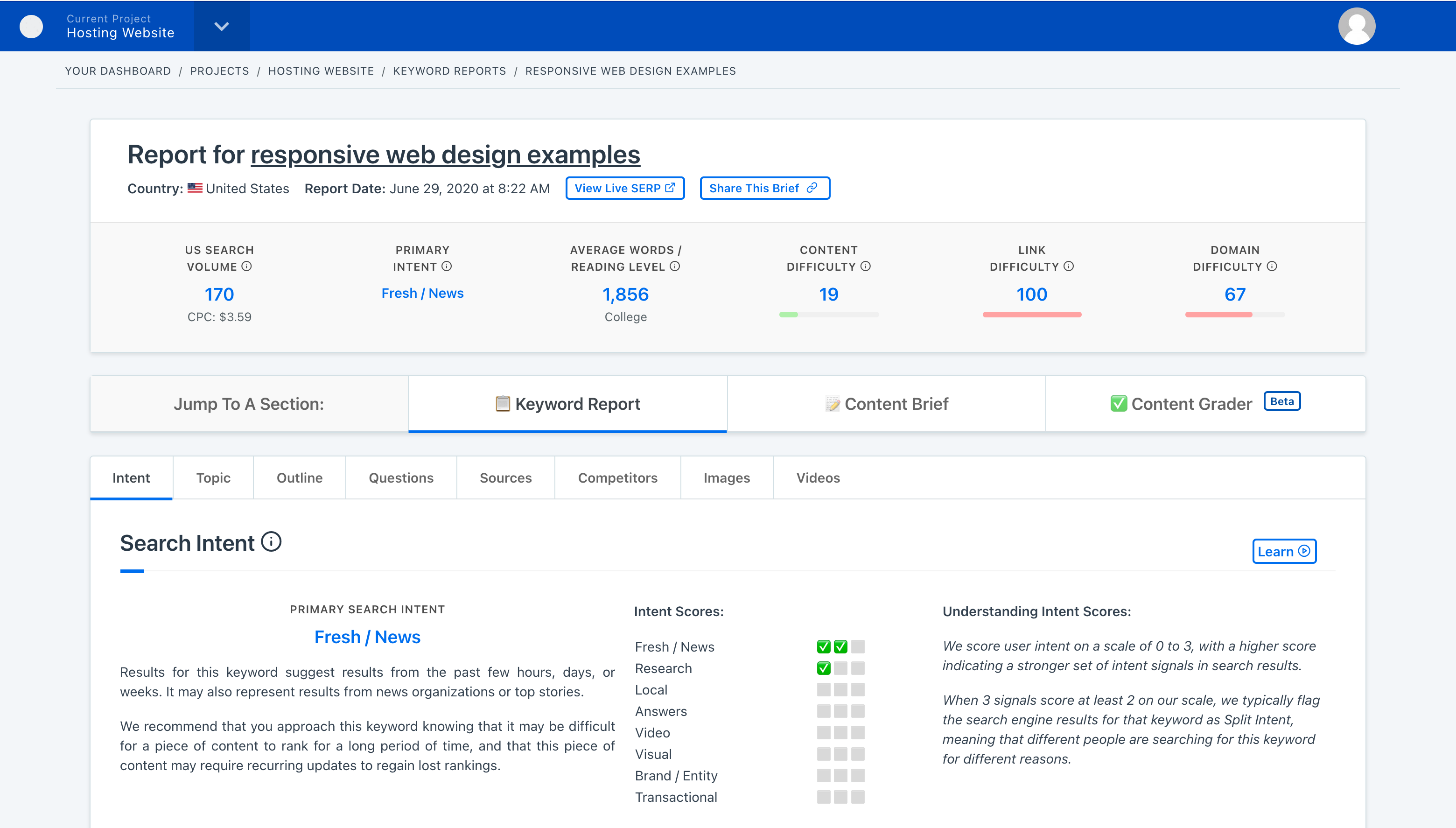 ---