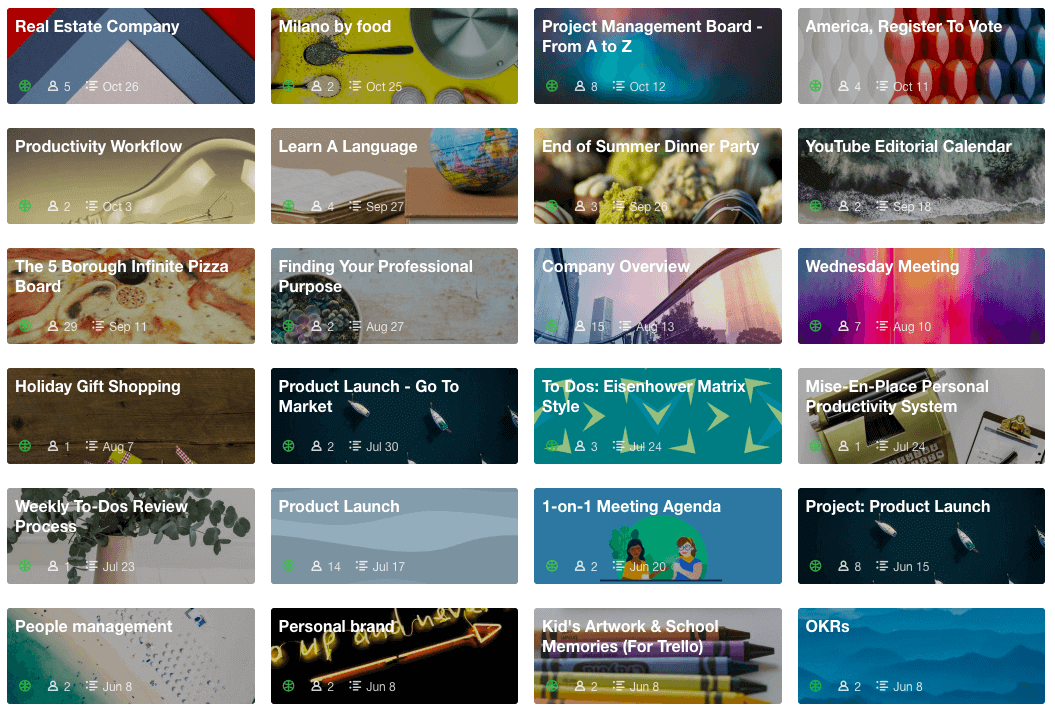 Notable Content Performance Metrics: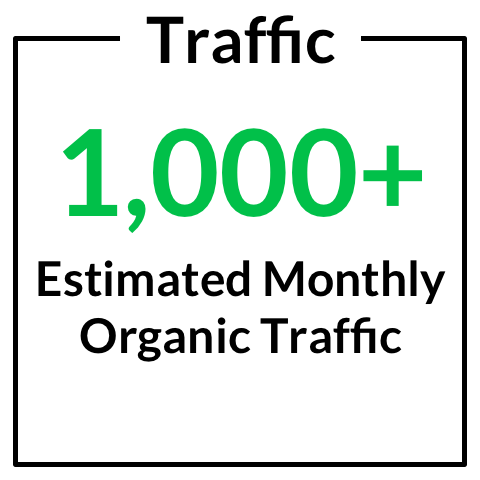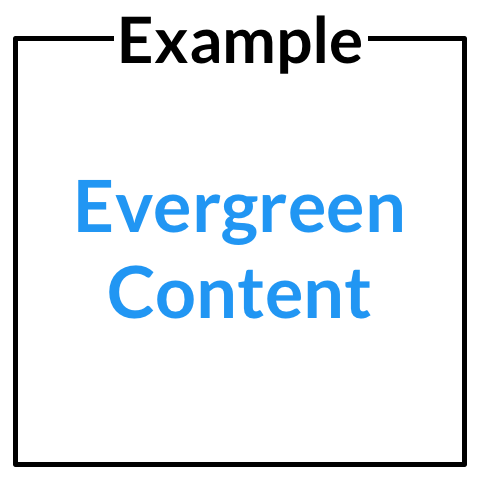 Marketing Objectives:
📈 Brand Awareness
👍 Engagement & Consideration
💳 Conversion
🤩 Retention
Industry / Business Model:
URL: https://trello.com/inspiringboards
Trello has built out hundreds of example boards in their Inspiring Boards section.
"A collection of boards to inspire new and creative uses of Trello in both your personal and work life. All of these boards can be copied and used as a jumping off point for projects of your own."
A recent great example? A Voting Resources board, assembled and shared before a recent US election day: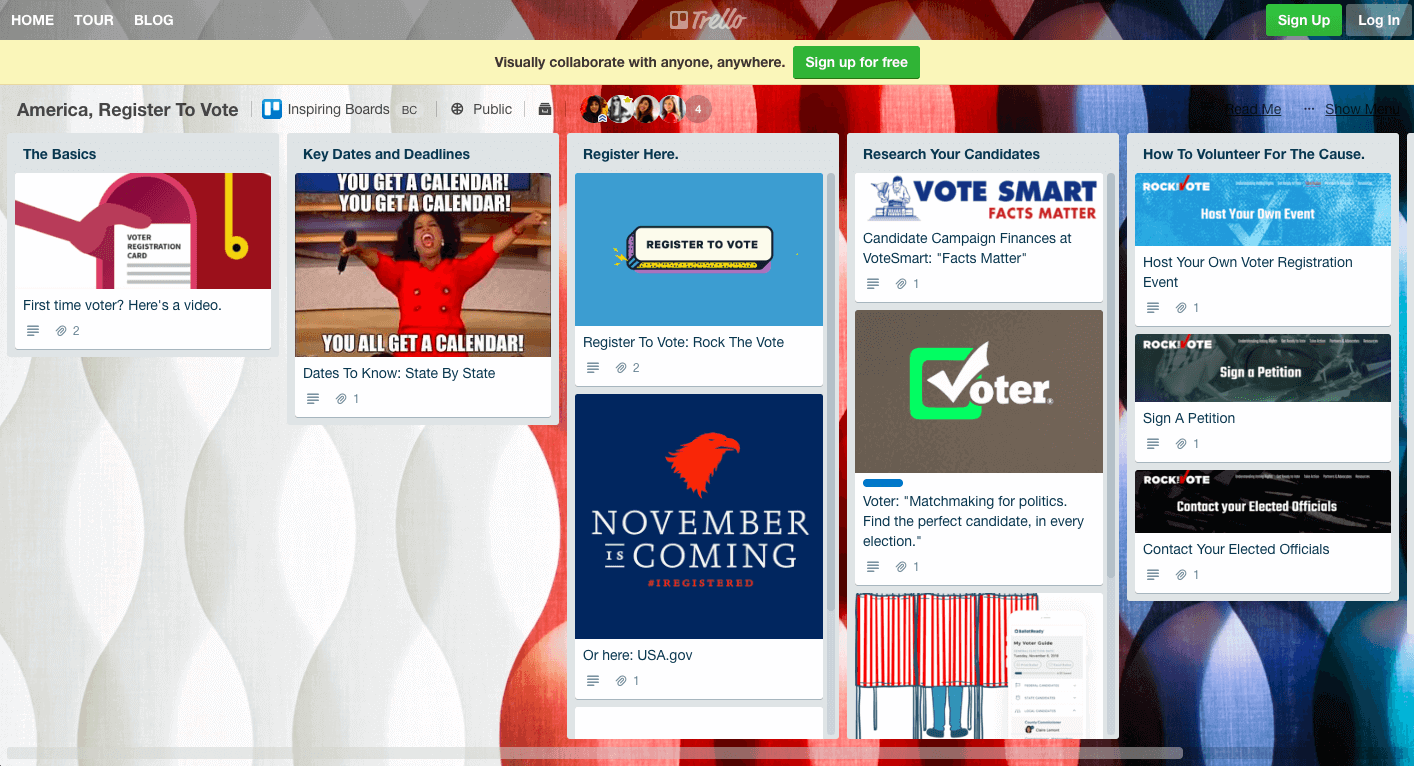 They're using their own product to build interesting scannable content, not just shoving it into another blog post format that would be less on-brand.
It's evergreen content – they've been adding new boards since 2014 and building up links and traffic throughout that time: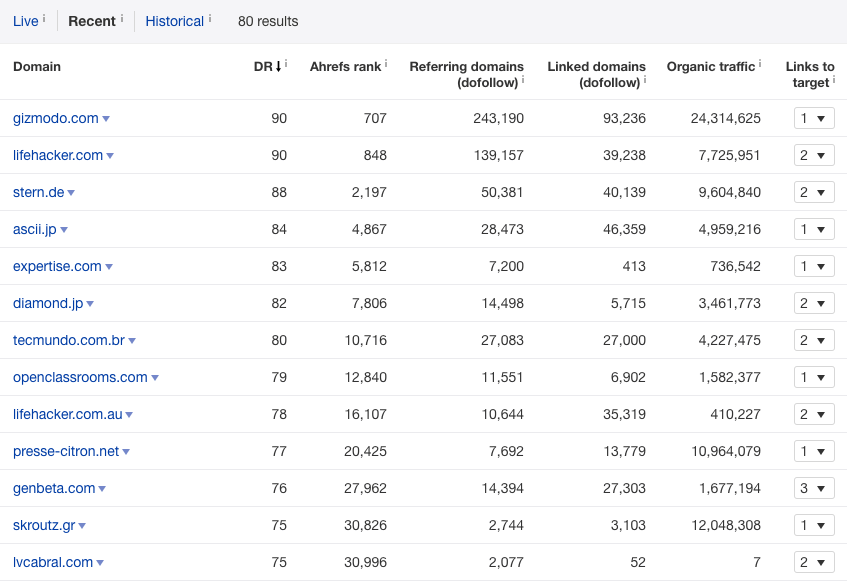 Note: these are just the link examples for the homepage of the project – we haven't gone through and analyzed links or traffic estimates for each board itself since there's just shy of 300 of them.
It's normal for a company like Trello (or Airtable, or Zapier, etc.) to build out example dashboards from their community showing how people are using the tool. What I really love about this example is that they're building actual editorial-like content in here and curating it in a valuable way. It gives new users a way to discover Trello and it gives their existing userbase some insights into creative new ways to user their tools, hopefully building up loyalty & retention in the process.
There are 25 team members on this Trello group, so it's likely a great way to recruit people across their organization to assist with creating new content and boards as well.
Here's an interesting example curated or guest contributed from a blogger showing how she uses Trello to track her kids' artwork and projects over the years with high quality photos, so she doesn't feel bad about throwing out some of the projects that are building clutter. Seriously cool!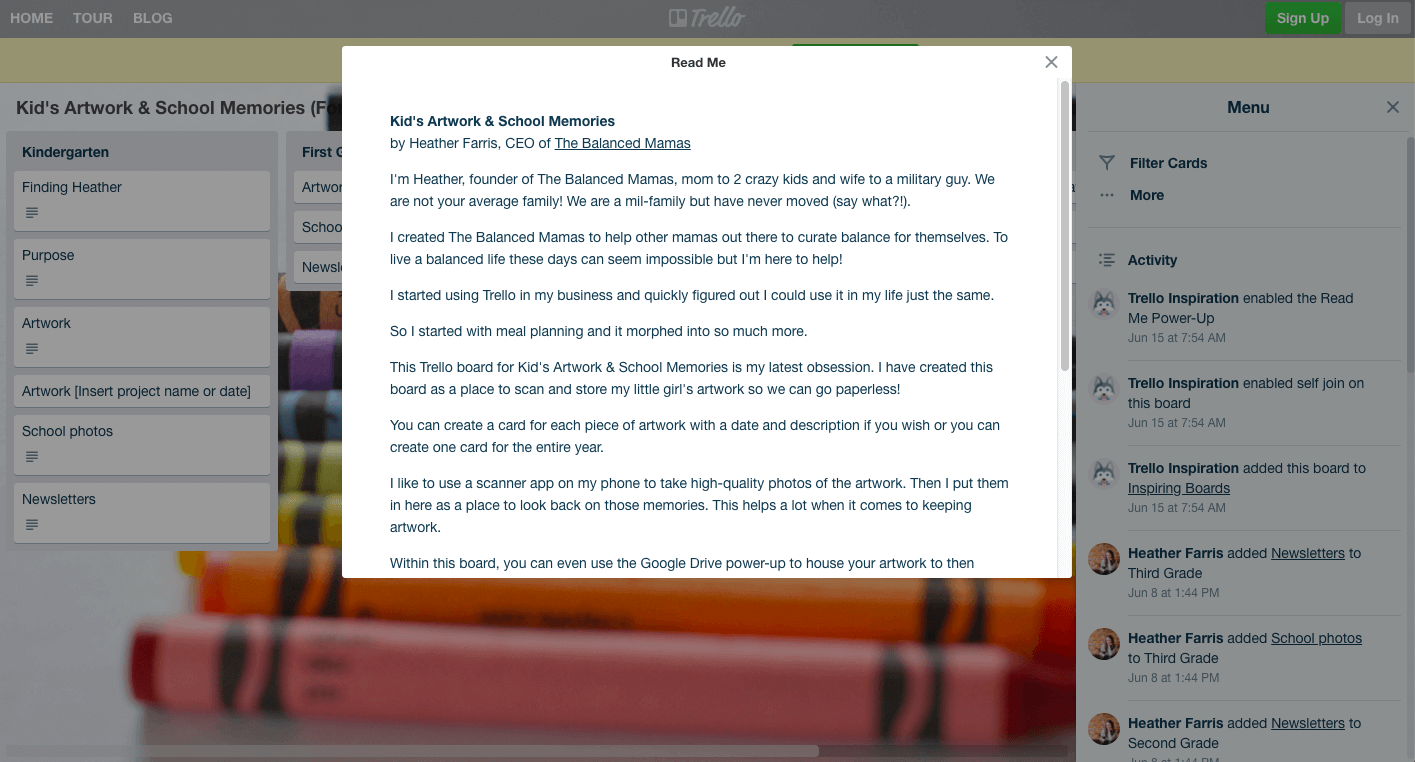 ---
---
✉️ Get an email when we publish new content:
Don't worry, we won't bug you with junk. Just great content marketing resources.
---
Ready To Try
Content Harmony?
Get your first 10 briefs for just $10
No trial limits or auto renewals. Just upgrade when you're ready.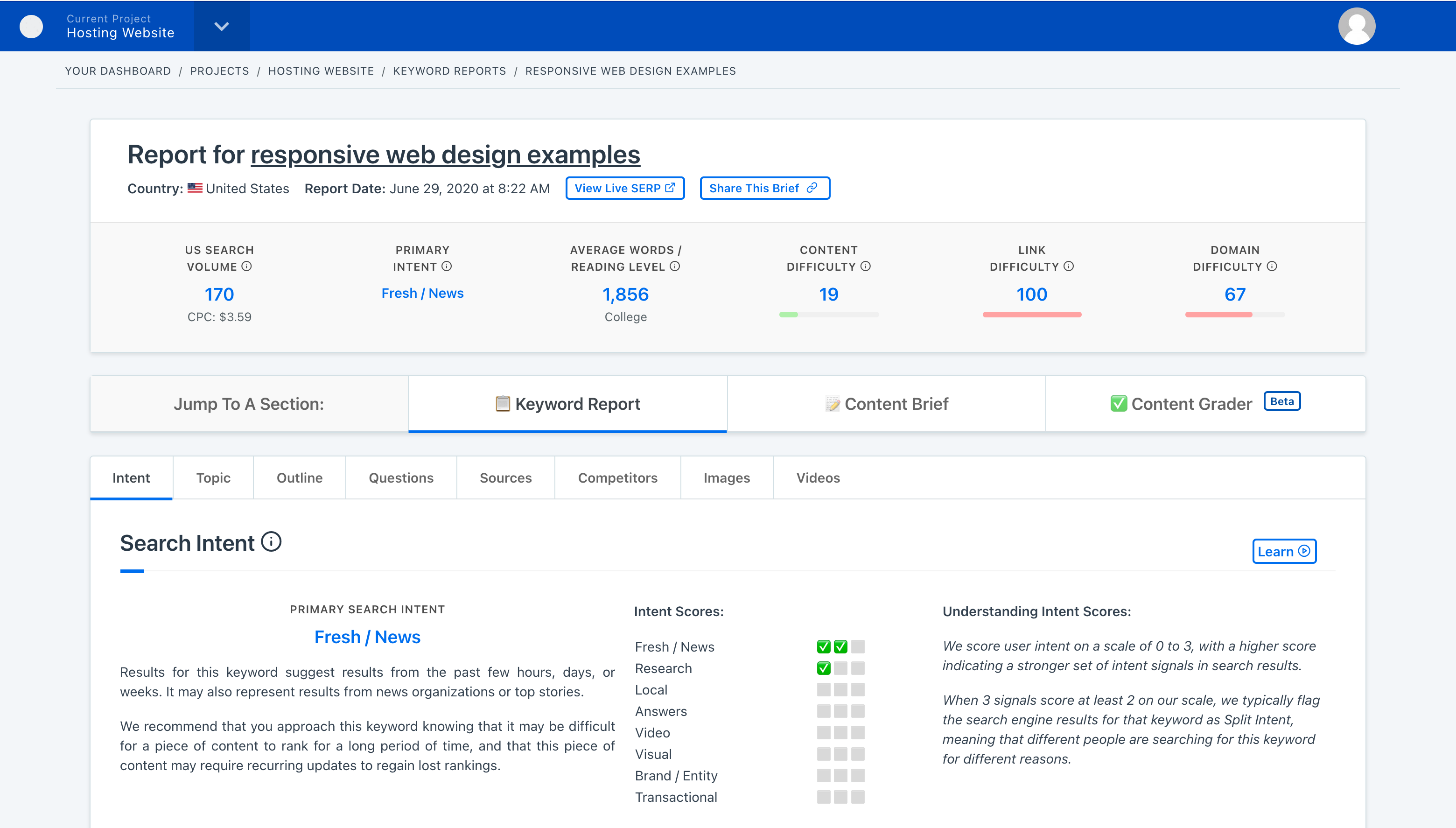 ---