In this article, we'll walk through how to set up your Project structure.
---
Similar to a project management software like Basecamp, everything in Content Harmony lives in Projects.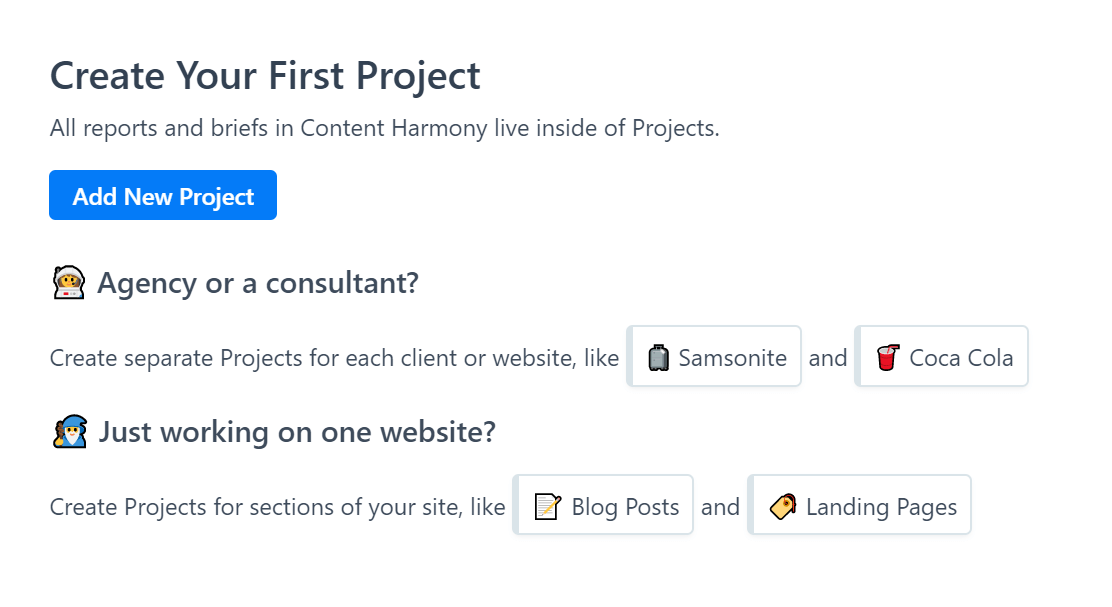 Projects for Agencies & Consultants
If you're an Agency or Consultant, we recommend you set up a Project for each client, eg "Coca Cola", "Tesla", "IBM".
Projects for In-House Marketers
If you're an In-House Marketing Team, Projects can be used to however you like, but we usually recommend the following approaches:
1 – Use Projects to differentiate content types
For example, Blog vs. Resources vs Landing Pages vs Product Pages.
2 – Use Projects to differentiate geographically.
For example, Domain.com vs Domain.co.uk. This will be more valuable when we expand Geographic options in the future.
Project Settings
When you set up Projects, you'll have a chance to specify certain settings for that Project. The main project setting at this point includes attaching a specific domain to the project.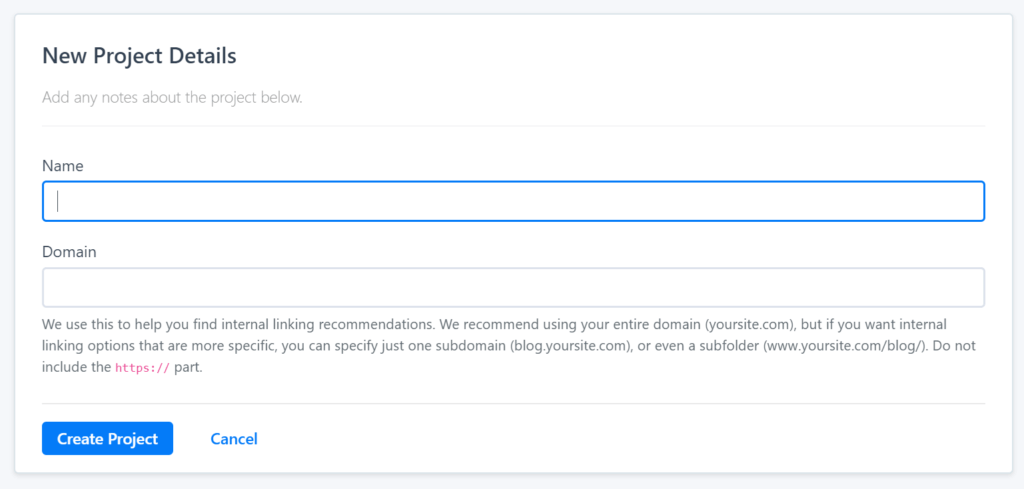 Project Domain
We use your domain to recommend internal linking opportunities. We recommend using your primary domain (domain.com), but you can also specify more specific URLs if you don't want to see certain types of results.
For example, www.domain.com might help you exclude content on help.domain.com, and domain.com/blog/ will make sure you only see internal link recommendations from the blog subfolder of your website.