Services: SEO, Content Marketing, Paid Advertising
Break the Web is a search marketing agency for in-house marketing teams who need SEO, content marketing, or paid advertising to grow—but aren't sure how to go about it.
---
The Challenge:
Creating personalized SEO briefs for clients with an onerous manual workflow and limited software.
Break the Web successfully demystifies search for its clients, using a winning combination of cutting-edge tools, tactics, and teams.
But there was one step in the agency's workflow they hadn't been able to crack: creating detailed content briefs in a way that didn't take all day!
Clients would ask Break the Web to supply in-house writers with content briefs packed with detailed pointers on integrating key aspects of SEO.
But a heavily manual briefing process, backed up with unsophisticated software, meant they couldn't meet clients' needs—or keep up with the ever-evolving nature of SEO.
Content strategists used a competing content tool to uncover keyword opportunities. After that, it was down to individuals to carry out deeper content research manually. Strategists were stuck to their screens, studying competitors' articles one by one, researching key questions readers might have, and Googling for authoritative sources.
Hours of research later, they still had to manually copy and paste everything into a consolidated content brief.
The process was time-consuming, unnecessarily repetitive, and wasted valuable client budget. Break the Web needed a more efficient way to produce detailed briefs, so they could unlock better results for clients and scale more smartly.
"Our old tools for researching and relaying SEO recommendations to clients were limited—and weren't satisfying the growth that we were aiming for. Then Content Harmony came along."



-Jason Berkowitz, Founder and SEO Director, Break the Web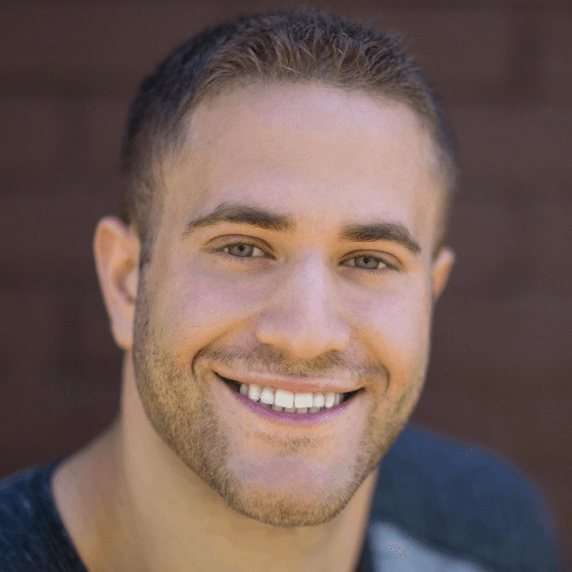 ---
The Solution:
Data-driven briefing process makes life better for the agency, its clients, and in-house writers.
Break the Web discovered Content Harmony, which streamlines the job of researching, briefing, and analyzing content for SEO. Strategists run all their research from a single platform.
Instead of spending hours tediously tracking down the data they need, Content Harmony pulls everything together in a single report—in minutes!
The amount of data and intelligence Content Harmony automatically unlocks is night and day compared to previous tools, which barely scratched the surface.
Everything writers need to produce traffic-busting content is right there: topics and terms to include, key questions to answer, related searches, relevant competitor headings, specific recommendations around page titles, meta descriptions, estimated word count, and search intent.
Building the brief is just as straightforward. Strategists highlight the information that's most relevant to their client, and the selected data seamlessly syncs with a branded briefing template. Strategists then add any client-specific points to help writers create perfectly optimized—and reader-friendly—content.
Evaluating the quality of writers' content is easy, too. Break the Web shares a link to Content Grader with clients, who use it to automatically analyze the level to which any completed work meets Break the Web's recommendations. Content managers quickly call out when writers miss something, and avoid bottlenecks and reworks later on.
"I shared Content Harmony with my team and they absolutely loved it. Within a matter of days, we were cutting down our time building content briefs significantly."



-Jason Berkowitz, Founder and SEO Director, Break The Web
---
The Results:
At least 40 hours of agency resources saved every week and an explosion in traffic for their clients.
Break the Web has uncovered major organizational efficiencies, thanks to Content Harmony.
The agency has reduced time researching and briefing content from 3 hours to just 1 hour. With strategists writing at least 20 briefs in a typical working week, that means the agency saves a staggering 40 hours every week!
This recovered resource can be refocused on client service, content strategy, and other activities that help the agency grow.
Break the Web's clients are saving time and getting incredible results from publishing better-optimized content. In one example, a client saw Google Search Console clicks on a single URL increase from 100 to over 4,500 clicks per month (a 4,400% increase) and impressions jump from 10,000 to 264,000 per month (a 2,500% increase).
Break the Web has so much faith in the briefs it develops in Content Harmony, it uses them as a sales tool. The agency sends briefs to prospects to show the level of detail and value they add, which helps convert more curious leads into paying clients.
"Content Harmony is such a valuable life hack for our agency! If you're helping clients with SEO-driven content marketing, it lets you get things done a whole lot faster and better."



-Jason Berkowitz, Founder and SEO Director, Break The Web
---
Ready to upgrade your team's content marketing workflow?
Schedule a demo or try Content Harmony for yourself to see how your team can save hours on researching content, building detailed content briefs, and optimizing client content.
Content Harmony Love