Services: Virtual Primary Care, Urgent Care, & Pediatrics Appointments
K Health, headquartered in New York, is a digital healthcare company on a mission to connect the world's health information to give people the fastest, smartest, most convenient solution to getting remote treatment whenever they need it, 24/7.
---
The Challenge:
A tedious content creation process
When Michael Kyle joined K Health as a Senior Associate focusing on SEO Content, he was writing about 40 content briefs per month and spending 30-45 minutes per brief.
He quickly realized that it was a time-consuming and tedious process to fetch all of the data they needed manually. This made it difficult to scale content output with a freelance team.
When he shared with another agency friend how it took forever to produce content briefs, the friend recommended Content Harmony. After a discussion with Content Harmony's strategy team, Michael was reassured by their methodology and fast response.
Since K Health needed to automate and accelerate its content briefs, Michael decided to try Content Harmony, which he found more accurate and user-friendly than Clearscope, another solution the team tested.
"When I first started, the manual briefing process was a big time-crunch. We needed something more programmatic to scale our content."



-Michael Kyle, Senior Associate, K Health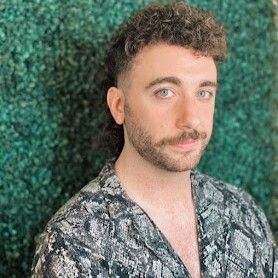 ---
The Solution:
Expediting content workflows to scale content
Immediately, K Health expedited its content brief creation with Content Harmony's tool, which helps the team to generate detailed briefs faster and checks content for SEO. By automating and extracting keywords, structuring content and headings, and grading the content for best practices, K Health enjoyed a faster and more effective workflow to scale its content creation.
What's more, Content Harmony's Content Grader tool helped K Health's content to rank better and increase its organic traffic to scale and grow, while its questions analysis tool helped the team to identify medical-related questions on Quora and other forums to ensure those questions are answered in their content.
The ability to scan and pull up information and pick out subheadings from different articles is Michael's favorite aspect of using Content Harmony, which also saves Michael hours compared to manual production.
"We knew we wanted to scale up our content program. Content Harmony whips up a brief quickly and cuts back on the time and costs that we have to pay for freelancers, because they can do it a lot faster."



-Michael Kyle, Senior Associate, K Health
---
The Results:
Scaling content production 3x
Immediately after switching to Content Harmony, K Health was able to boost production to 1.5x and is on track to triple production. Thanks to Content Harmony, K Health is able to achieve its content scaling goals.
What's more, Michael used to take up to 45 minutes to produce each brief by hand, but now, Content Harmony helps K Health produce dozens of briefs within a day, shaving off at least 10 minutes per brief. Combining content quality with a great SEO strategy meant that K Health articles rank well with plenty of organic traffic.
"Content Harmony opens up time for more senior-level people to focus on strategy"



-Michael Kyle, Senior Associate, K Health
---
Ready to upgrade your team's content marketing workflow?
Schedule a demo or try Content Harmony for yourself to see how your team can save hours on researching content, building detailed content briefs, and optimizing client content.
Content Harmony Love