Services: Growth Marketing, Hubspot Consulting, Website Development
Mole Street is a growth marketing agency and HubSpot consultancy that specializes in digital marketing strategy, value-adding creative content, and data-driven decision-making.
Mole Street empowers clients to realize their greatness by improving their engagement and conversions with inbound marketing, email marketing, social media, SEO, content strategy, and HubSpot CMS websites.
---
The Challenge:
The need to enhance content strategy process
As a boutique agency competing against larger content agencies with bigger teams, Mole Street needed an improved process for generating high-quality, search engine optimized content for its clients.
Although Mole Street already has a lot of content best practices in place, it became clear to Brendan Walsh, the co-founder and principal at Mole Street, and his leadership team, that they needed to level up the agency's game. Manual keyword research using tools like Moz, Semrush, or Ahrefs helped the team pick topics, but did not always provide writers with specific guidance on structure, length, and optimization to get the most out of their content output.
He decided to reach out to Content Harmony for help developing a better process-driven approach to content, and for its thought leadership within organic content, traffic growth, content strategy, and SEO.
"As a content-driven marketing firm, we're constantly trying to support our clients through strategic content so we can drive, nurture, and convert leads. We needed support and even better practices around our process."



-Brendan Walsh, Principal, Mole Street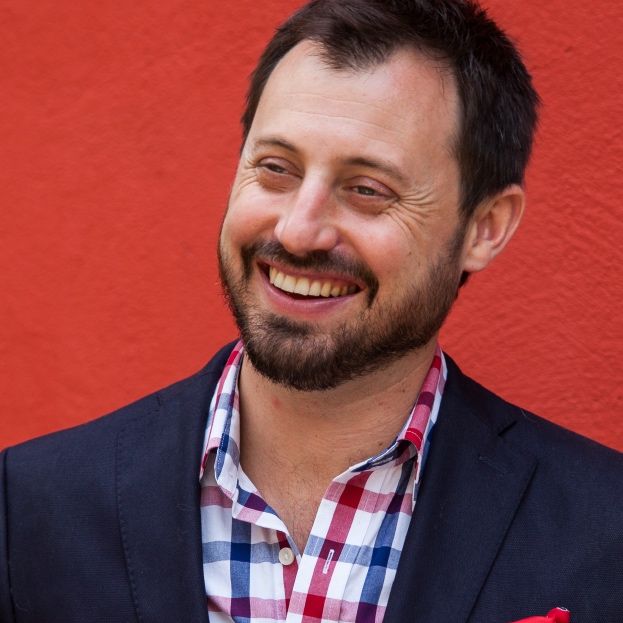 ---
The Solution:
Detailed, data-driven content briefs to scale output
After a demo and reviewing a few case studies, it was clear to Brendan that Content Harmony's tool will help to streamline and accelerate the agency's content production process.
By utilizing Content Harmony's outline creation tool, Brendan's content team was able to turn keyword research into an extremely rich and refined outline that their content managers can give to writers, creating a repeatable content process that the team can scale.
The level of detail in these briefs impressed Brendan: from key terms to outline analysis to word count, these robust three-page outlines provide writers with an amazing blueprint to scale effective content. When clients see these briefs, their internal teams are more focused, with less ambivalence around the final product. This has a huge impact on SEO.
"If you're interested in seriously supercharging your content and in creating a repeatable, scalable outline research and development process, Content Harmony is a must-have piece of technology. Period."



-Brendan Walsh, Principal, Mole Street
---
The Results:
200% growth in organic traffic
Thanks to Content Harmony's methodology and technology, Mole Street is able to scale the agency with a fast-growing content division a year later. Brendan credits Content Harmony as a key partner for Mole Street's transformation.
Not only did Content Harmony help Mole Street to level up its process considerably, but Brendan and his content strategy team find that with the new tool, the team can now turn around outlines and content much more quickly, leading to clients who are extremely happy with Mole Street's content efforts. For some clients, the upgraded content strategy approach has led to as much as 200% growth in organic traffic.
"Content Harmony not only accelerated our content production, it also improved our content's performance. With key data on any topic at our fingertips, our content team can make better decisions, optimize for search engines, and outperform the competition."



-Brendan Walsh, Principal, Mole Street
---
Ready to upgrade your agency's content marketing workflow?
Schedule a demo or try Content Harmony for yourself to see how your team can save hours on researching content, building detailed content briefs, and optimizing client content.
Content Harmony Love