Services: Social Media Analytics, Competitive Analysis, & More
Rival IQ provides businesses with rich data about what their competitors are doing on social media. Digital marketers use its analytics and competitive insights to make informed decisions and improve results.
---
The Challenge:
Scaling up content marketing, but stifled by a painfully manual research and briefing process.
When Rival IQ was acquired by a Silicon Valley-based software company, Blair Feehan's role as a one-person content marketing team instantly became more challenging.
With a new strategic goal to expand content output and drive more traffic to their blog, Blair went from working with one trusted freelancer to managing five in a matter of weeks!
To scale without hiccups, Blair needed to provide writers with content briefs that were well researched and specific. But her existing process was slow, manual, and laborious.
She relied on a combination of tools and gut instinct to figure out what might rank, did all her research one painful keyword at a time, then jumped in and out of a cobbled-together Trello template to build briefs. Only then could she start adding her own critical creative direction.
Blair couldn't keep up with the long queue of briefs that needed to be created to keep her freelance writers busy.
"Our briefing process was cobbled together and unwieldy. We had less content available on our site because I just couldn't keep up with briefing a long queue of freelancers."



-Blair Feehan, Senior Content Marketing Manager, Rival IQ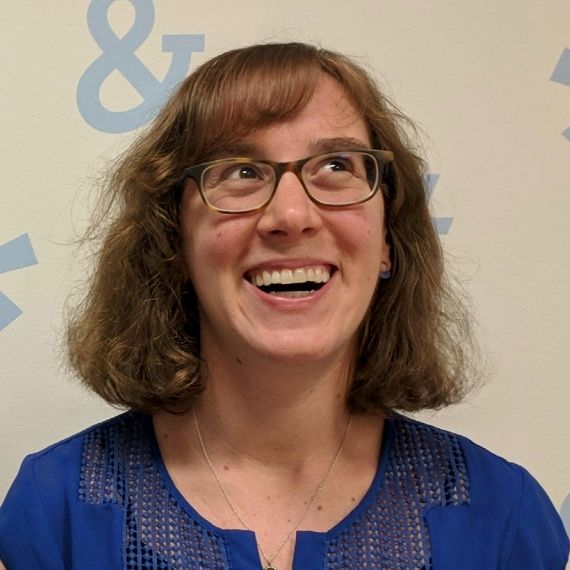 ---
The Solution:
Content Harmony helps Blair build better, data-driven briefs—and enables freelancers to move faster.
Blair began using Content Harmony and had an 'aha' moment. She was amazed at how it made her briefing and SEO process more data-focused and effective.
It's an intuitive tool to use. She utilizes Keyword Reports to unlock the most critical terms and keywords for any topic in seconds. The tool, which processes hundreds of data points inside a single dashboard, gives Blair priceless analysis on search intent, keyword difficulty, and related questions people ask.
Even better, Content Harmony shows Blair how competitors are ranking on topics and keywords she needs to compete on. She can see how the best-performing competitor posts are structured and send writers this best-case outline to build and improve upon.
With her research buttoned up, Blair integrates the data she selects into her existing Trello workflow. It's as simple as copying shareable URLs from Content Harmony into her Trello template—and everything automatically populates. Blair then adds her creative input and writers have everything they need to produce comprehensive content, the first time.
But the best feature for Blair is the Content Grader. This instantly analyzes written content against a keyword topic model. Blair asks her writers to use the tool proactively and to only hit send when the copy meets an agreed quality threshold.
Copy is optimized before Blair even sees it, saving hours of wasted time hitting 'Ctrl-F'—and preventing major rewrites down the line.
"I was really not expecting the competitive context you get from Content Harmony. It's made a huge difference to the quality of our writing and aligns well with our values as a business."



-Blair Feehan, Senior Content Marketing Manager, Rival IQ
---
The Results:
An easily scalable briefing process—and backend time savings to invest her talents in other priorities.
Because Content Harmony enables Rival IQ to research, develop and optimize content faster, they have a scalable process to increase content throughput in the future.
As a busy one-person content marketing team, Blair appreciates the time Content Harmony saves her on the backend. There are no major rewrites to manage because freelancers submit well-optimized articles the first time of asking. This improved efficiency gives Blair crucial hours back to focus on other strategic priorities.
While Blair hasn't yet analyzed the latest metrics on site traffic, anecdotally she knows Rival IQ's content reaches a level of quality and SEO competitiveness it had never reached before.
Rival IQ's freelance writers are buzzing, too. With awesome, data-driven briefs guiding their content—and the content grader keeping them on track—they complete projects faster. This frees up their capacity to take on more projects.
With a dramatically improved workflow, optimized content that gives them a competitive advantage, and a pool of happy freelancers, Blair is thrilled she chose Content Harmony.
"Content Harmony gives you the freshest data and is a great place to do content briefs. It saves me time and gives me a lot more confidence that the articles we produce are going to rank well and beat the competition."



-Blair Feehan, Senior Content Marketing Manager, Rival IQ
---
Ready to upgrade your team's content marketing workflow?
Schedule a demo or try Content Harmony for yourself to see how your team can save hours on researching content, building detailed content briefs, and optimizing client content.
Content Harmony Love