At long last, you can now archive old reports and old projects that you no longer need.
Just select the gear icon on any Keyword Report, Search Intent Report, or Project, and we'll hide it from your main list: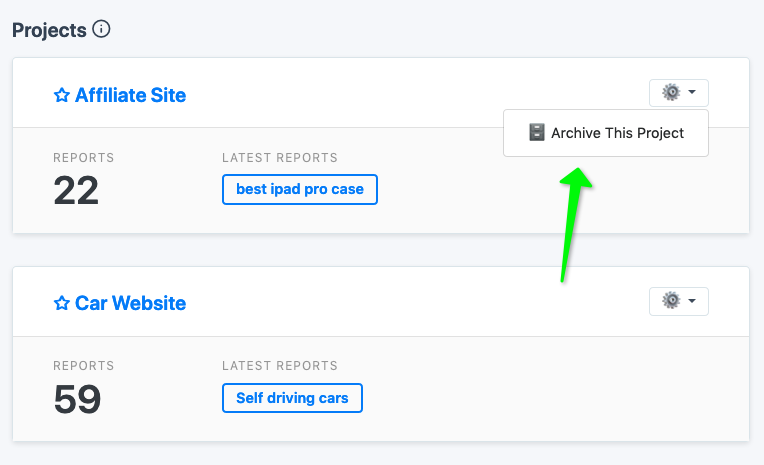 Don't worry - once you archive stuff it's not gone forever. You can just scroll to the bottom of your dashboard or the bottom of your reports list, and click "View Archived" button to see your archived items. Anything can be un-archived if you need to bring it back.