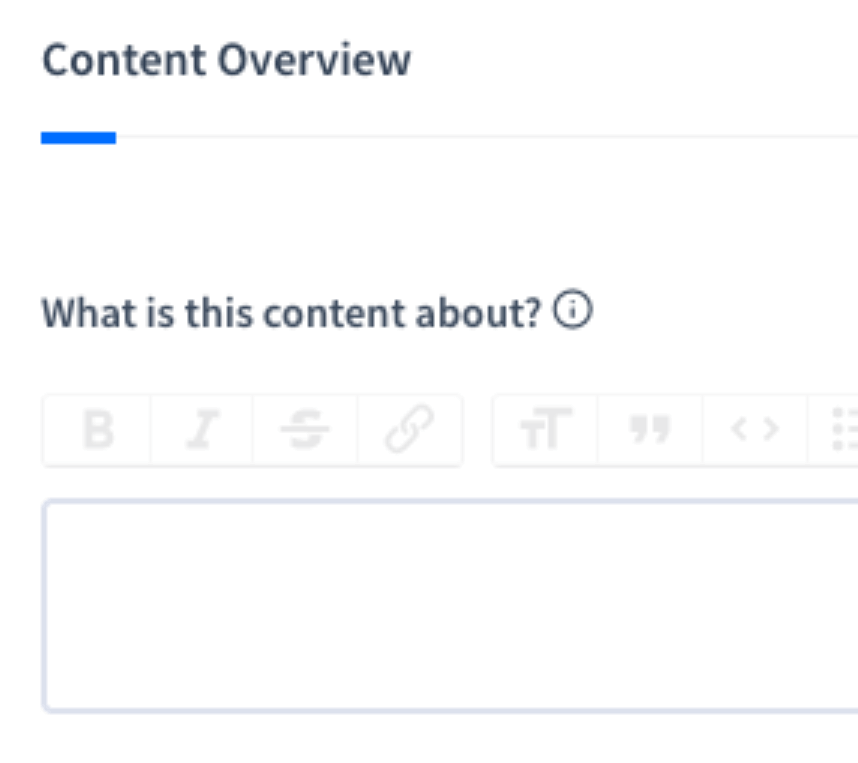 Three new feature updates for you based upon this week's beta user feedback!
Content briefs are live
Public sharing URLs are active (use this to share with freelancers and clients)
You can review all competitor H1/H2 structures at once in the Topics tab
Check it out 👇
1 – Content Brief text fields are now live:
You can update and save any data on the brief tab to share with other users.​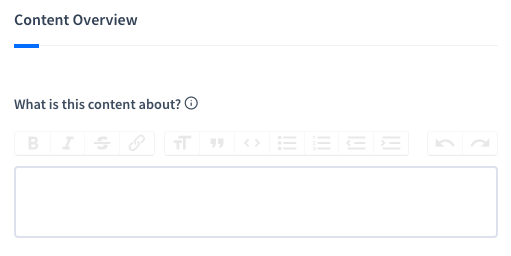 Be sure to hit the save button at the bottom of the page. We'll be adding "auto-save" as a feature soon.
2 – Shareable URLs are working:
You can now share keyword briefs with clients, freelance writers, and other people who you don't want to add to your entire team.
Just click on the Sharing tab in your brief, and you can choose to share with content brief notes, or just share the keyword brief data without internal notes:​

Most people will want to share the full brief, which is the second button, so that's a mild annoyance ¯\_(ツ)_/¯. We're going to eventually remove the sharing tab and just have a button at the top of your screen to share this report, so that will improve soon.
3 – Headline Analysis has been added to the Topics tab:
You can now see H1/H2 structure of competitors at a glance at the bottom of the topics tab. Now you can scan all of a competitors headlines at once to help brainstorm your own document outline. This is version 0.1 and we'd like to hear ways to improve it.
Update 2020-10: you can see the updated version here.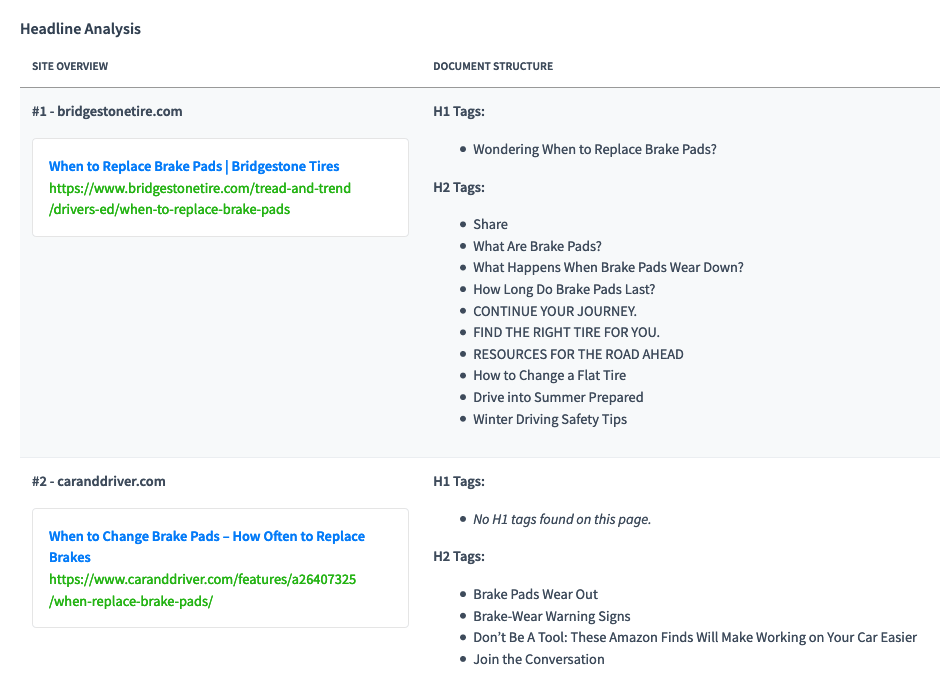 Coming Soon: Image/Video analysis for each competitor:
A final preview of other features in development based upon calls this week: When you click the dropdown in each competitor URL, we will soon show you a carousel of images and videos we found on the page:​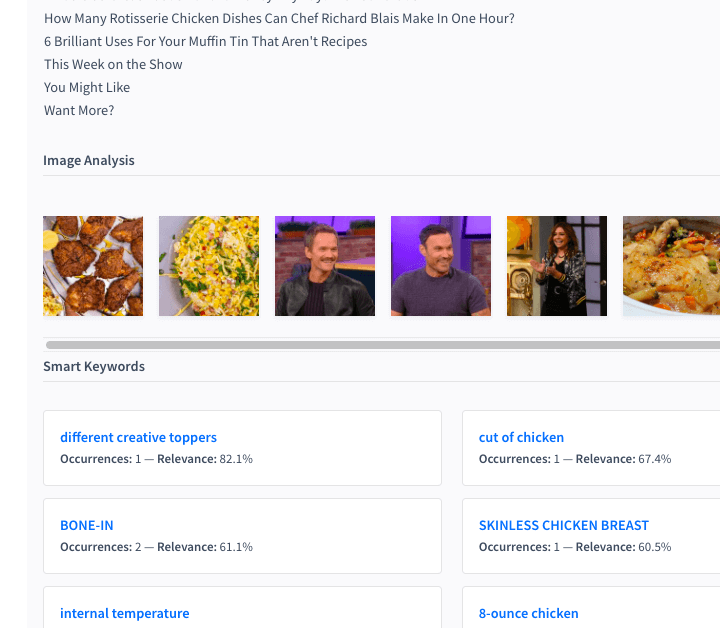 ---
---
✉️ Get an email when we publish new content:
Don't worry, we won't bug you with junk. Just great content marketing resources.
---
Ready To Try
Content Harmony?
Get your first 10 briefs for just $10
No trial limits or auto renewals. Just upgrade when you're ready.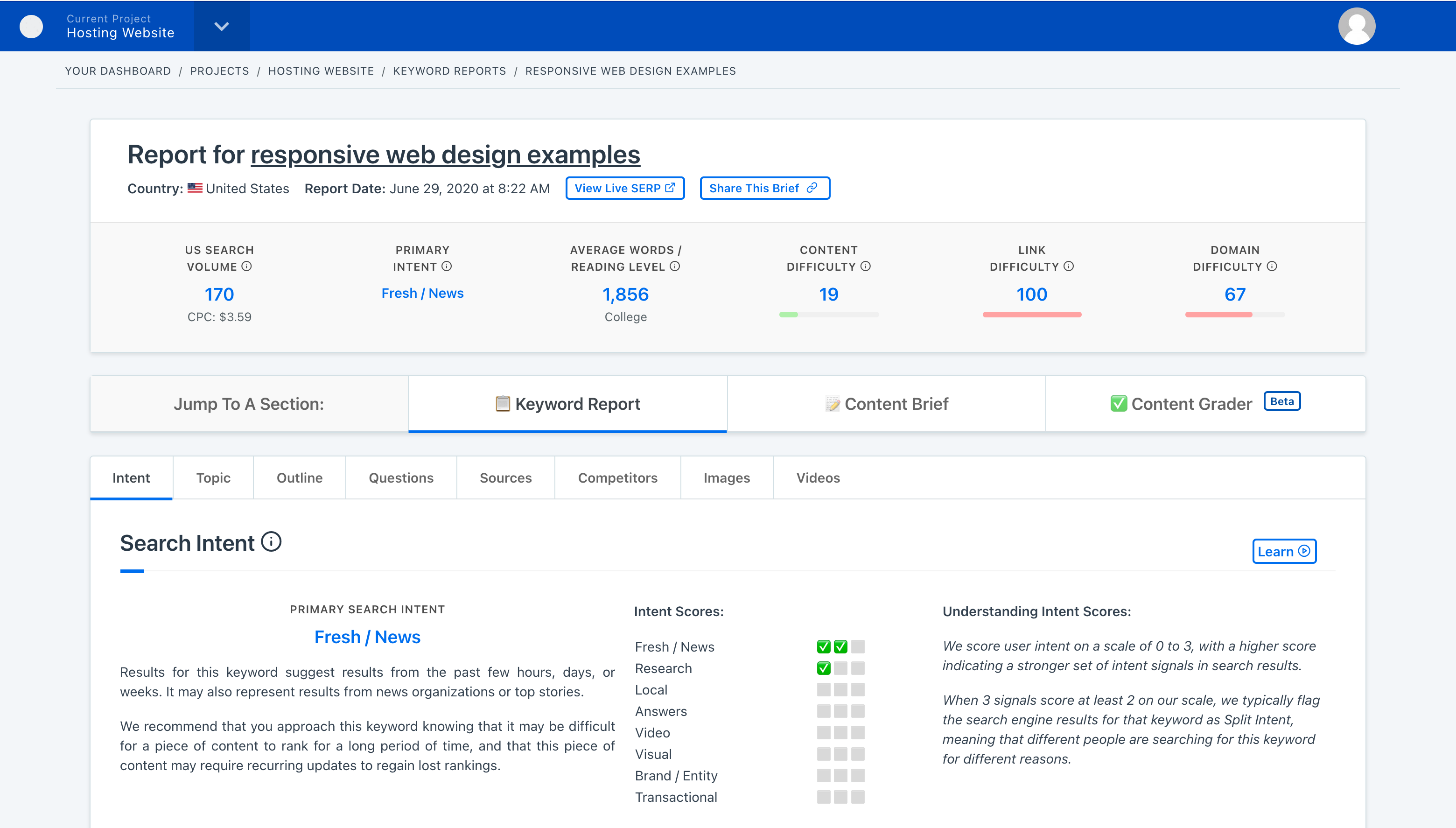 ---