Boy, am I excited to announce this one.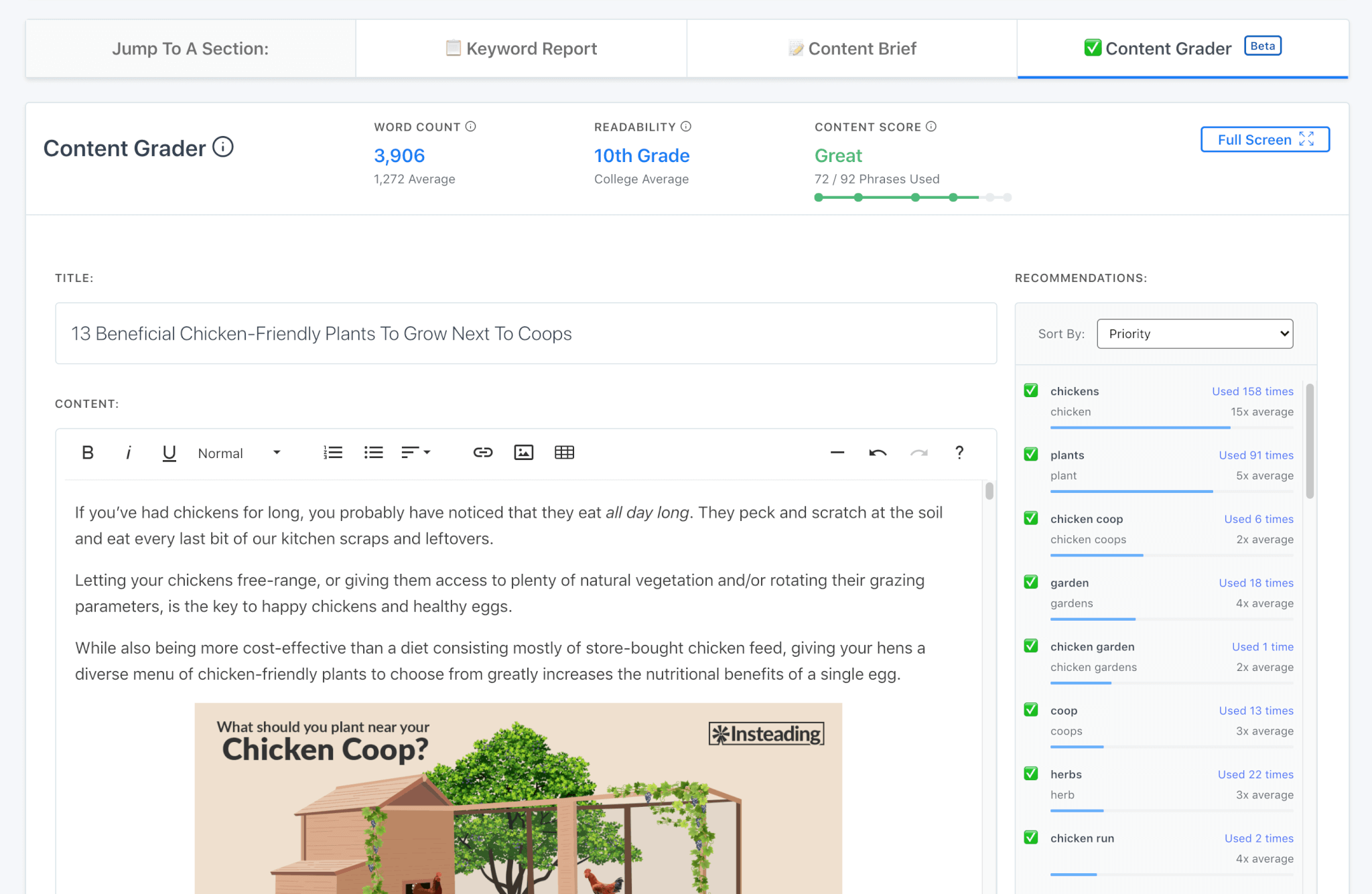 When we first set out to build Content Harmony back in 2018, modern content graders barely existed. We didn't actually hear about any until 3-4 months after we started building Content Harmony.
That's because our original goal was to help you build really awesome Content Briefs – not optimize existing content.
I'll admit, when I first looked at them, I shrugged them off because frankly, content graders don't do a good job of helping you build briefs.
But – content graders have taken over the SEO space in the past two years.
And the thing is – we're already generating the awesome topic model that you need in order to build a modern content grader.
In fact, we've been generating an awesome topic model for over the last year in order for those terms to be included in your content briefs. We already analyze 30-40 of your top competitor's through IBM's Watson API and do an overlap analysis to understand which phrases show up most frequently for the topic you're targeting.
So Content Grading has been a natural next step on Content Harmony's road map.
And now, you can take that same AI-driven topic model and grade your content against it.
Learn more about how our Content Grader works on our product page at https://www.contentharmony.com/product/content-grader/
---
---
✉️ Get an email when we publish new content:
Don't worry, we won't bug you with junk. Just great content marketing resources.
---
Ready To Try
Content Harmony?
Get your first 10 briefs for just $10
No trial limits or auto renewals. Just upgrade when you're ready.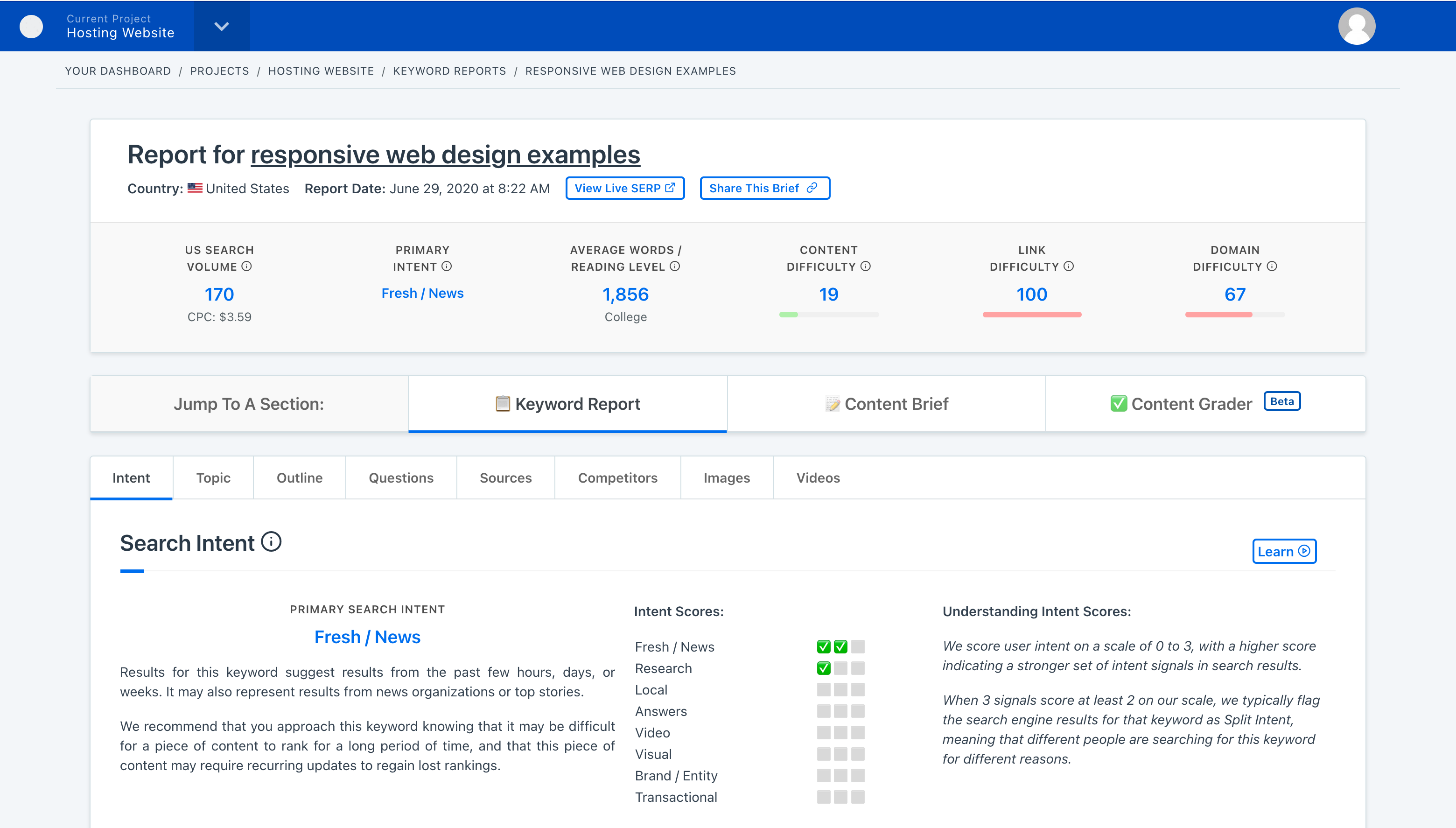 ---