We've got three new "global" features, aka, our non-US customers will appreciate these the most.
1 – Default Countries
You can now set up a default country for Teams & Projects.
When you add a default country to your entire Team, it will attach itself to each new Project you create
When you add a default country to your Project, it will show up as the default country selection when you go to run new keyword reports.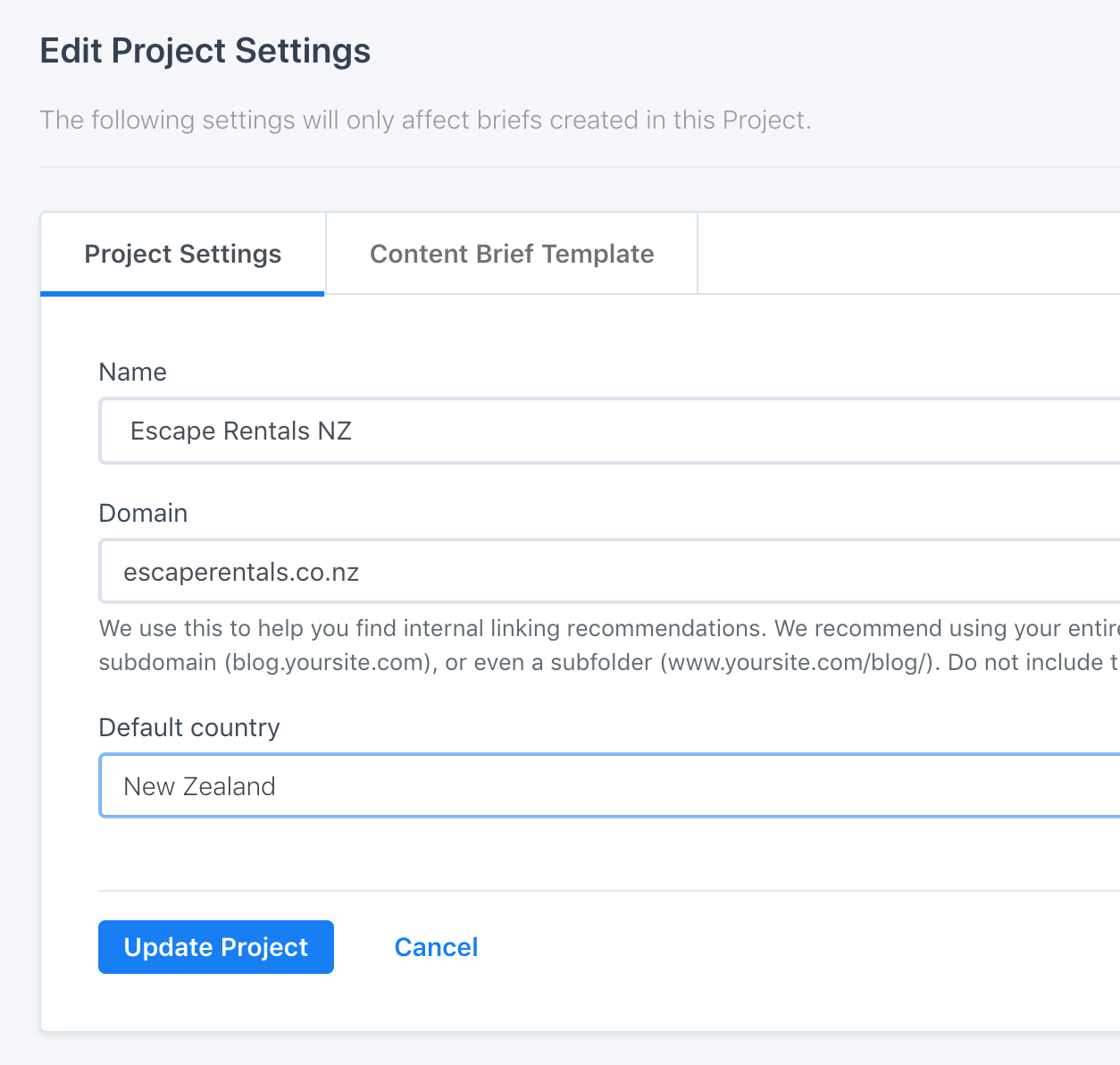 So if your agency and most clients are based in Australia, go ahead and set up Australia as your Team's default country. If you get a new client in the UK, set that Project's default country as UK instead.
You can always override this for individual batches of reports, so it is possible for a team member to run reports for any country by changing it for that batch of reports.
3 – We added results for New Zealand and South Africa
We're now up to 6 total countries available – all results are in English for each country:​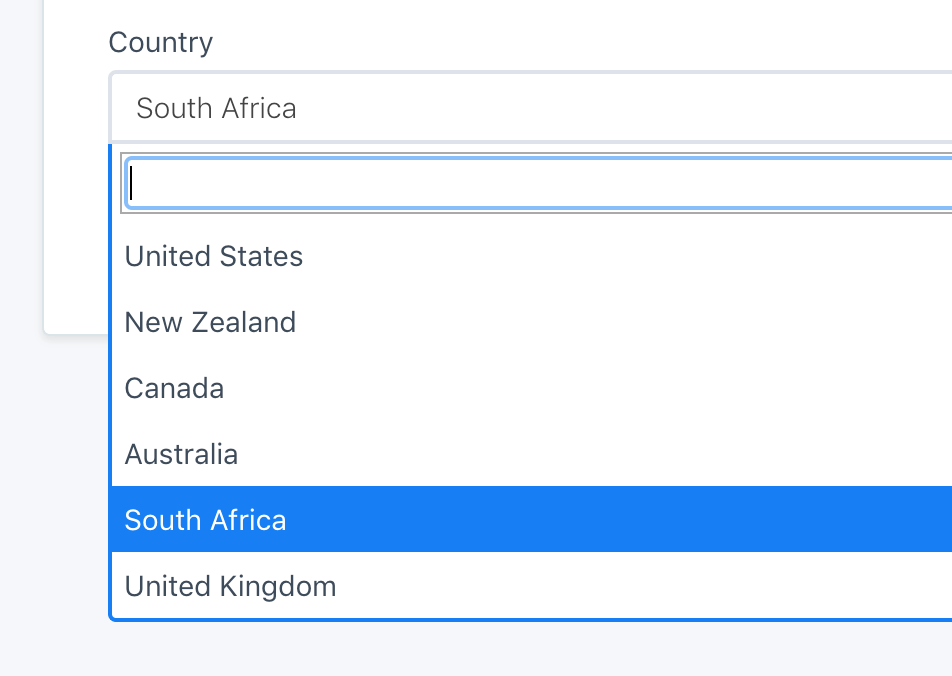 2 – Localized GOV & EDU Results
When we pull Authoritative Sources from GOV & EDU domains in the US, we specifically look for .gov and .edu TLDs.
We have updated this to match the Government & University TLDs for each country.
That means in the UK, the "GOV & EDU Sources" section will show you results from .gov.uk and .ac.uk domains.
Here's the full list of patterns we're checking for each country:
US: gov & edu
UK: gov.uk & ac.uk
AU: gov.au & edu.au
NZ: govt.nz & ac.nz
ZA: gov.za & ac.za
CA: gc.ca & edu
Note: Apparently most Canadian universities use .ca extensions, so, we're defaulting y'all to .edu results rather than mixing in non-university domains.
---
---
✉️ Get an email when we publish new content:
Don't worry, we won't bug you with junk. Just great content marketing resources.
---
Ready To Try
Content Harmony?
Get your first 10 briefs for just $10
No trial limits or auto renewals. Just upgrade when you're ready.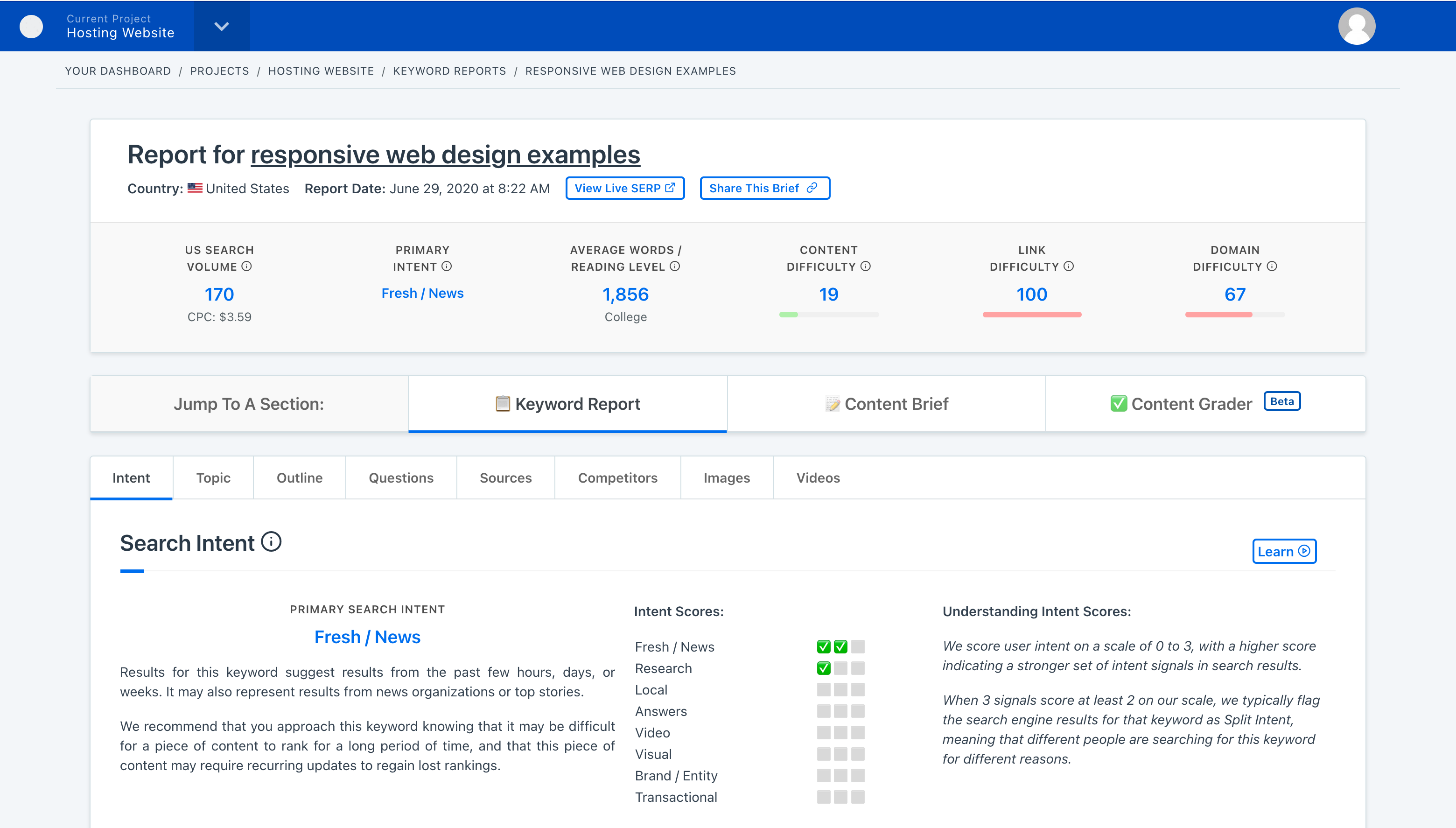 ---