We just released the availability of standalone Search Intent Reports to all users.
That means you can get the same Search Intent data that we deliver inside each Keyword Report as a separate report.
Additionally, we give you a full desktop and mobile set of rankings inside of each Search Intent Report: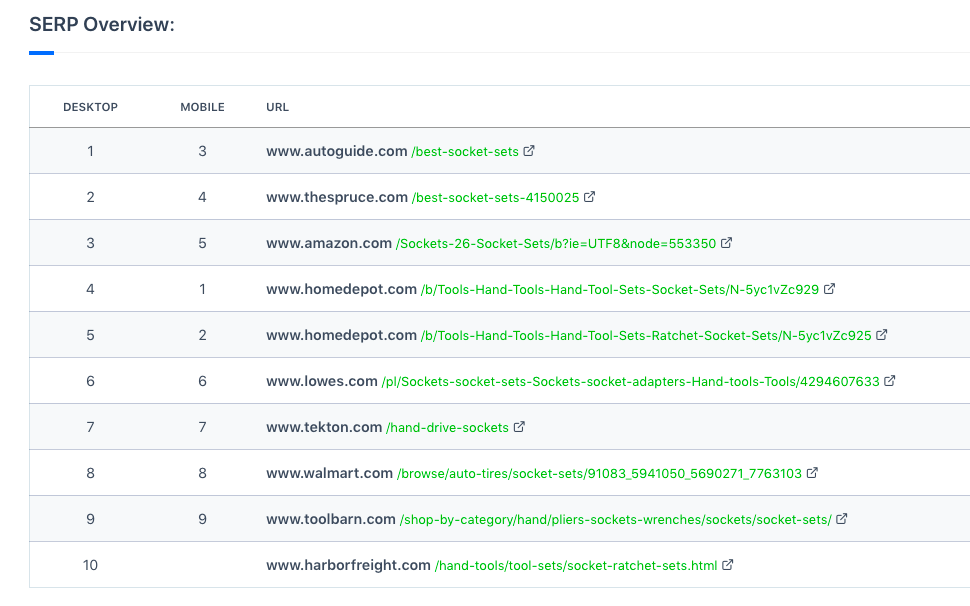 That paves the way for us to begin offering dedicated Search Intent plans for our customers who primarily want on-demand data, instead of a Content Brief & Content Grader workflow.
Because we already include a Search Intent Report embedded inside of each Keyword Report, you'll also be able to view that data separately in our Search Intent Reports section of each project, like this: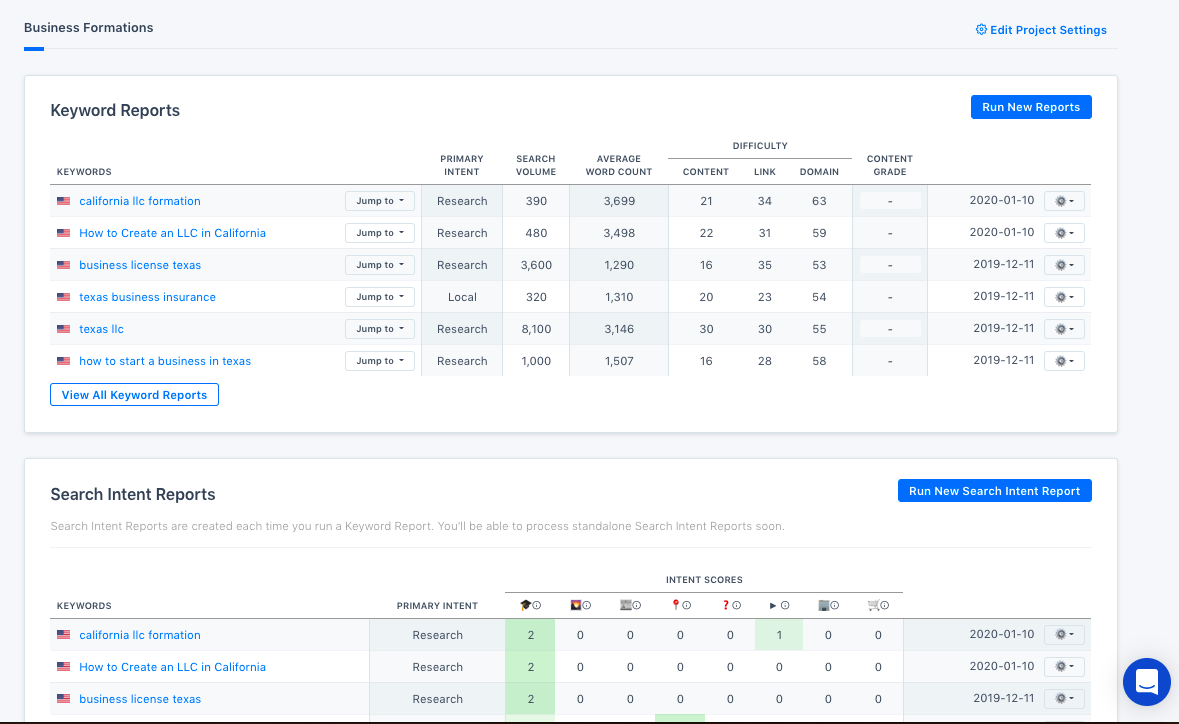 Stay tuned for more great search intent features launching this spring. 😉