In Rand Fishkin's Content Strategy Manifesto, he speaks to the SEER Interactive team and guests at the Search Church about inbound marketing.
Scroll down for Content Harmony's full recap.
Watch The Video:
Content Harmony's Recap:
There is a difference between strategy and tactics – inbound marketing is a strategy because it leads to a lower cost of customer acquisition. Inbound marketing has natural network effects. Good SEO grows on its own, because the natural network effects of great content mean that you rank well. Ranking well means you earn more links – as that happens, more people share it, it ranks higher, and you build a scalable, repeatable, networked process.
But the key part of this is content. You can't be successful at SEO without content. Without content, you have no SEO, no social media marketing, no community, no CRO, and no funnel, because you can't get people there in the first place. Right now, a lot of people work like they're going to create a landing page for a keyword they want to rank for with great content, and then they'll convert visitors. But that's not the real story – you don't go to Google, search for grill, click the first advertising link you see and buy it. You are not converting customers, acquiring leads, or making sales directly most of the time.
Content marketing exists so we can build familiarity, likeability and trust. Content's job on the web is to do this. To do that, though, you must have a combination of exceptional, inspirational, unique, credible and fun material that is beneficial to share. Will it make your customer look good to share this thing? If it does, you're in.
We can get sidetracked by relevance, but great content that performs well doesn't have to fit the "relevant to current customers" scale. You could be relevant to anyone who potentially interacts with potential customers – that's enough relevance for me. If you think outside of the "relevant to current customers" box, your possibilities for what you can produce grow dramatically.
The only way to do great content is to do it. And then fail.
Two final quotes:
"The only thing that I see that is distinctly different about me is that I'm not afraid to DIE on a treadmill. You might have more talent than me, you might be smarter than me, but if we get on a treadmill together, there are two things: 1. You're getting off first or 2. I'm gonna DIE. It's really that simple."

– Will Smith
"I [your name] pledge to create something remarkable, something that people will love, something they will want to share, something I can be proud of, and if it fails to achieve my marketing goals, I'm not going to give up, I will try again. My failures will be the practice I need to earn future success and future customers."

-The Content Marketer's Pledge, Rand Fishkin
Resources:
---
---
✉️ Get an email when we publish new content:
Don't worry, we won't bug you with junk. Just great content marketing resources.
---
Ready To Try
Content Harmony?
Get your first 10 briefs for just $10
No trial limits or auto renewals. Just upgrade when you're ready.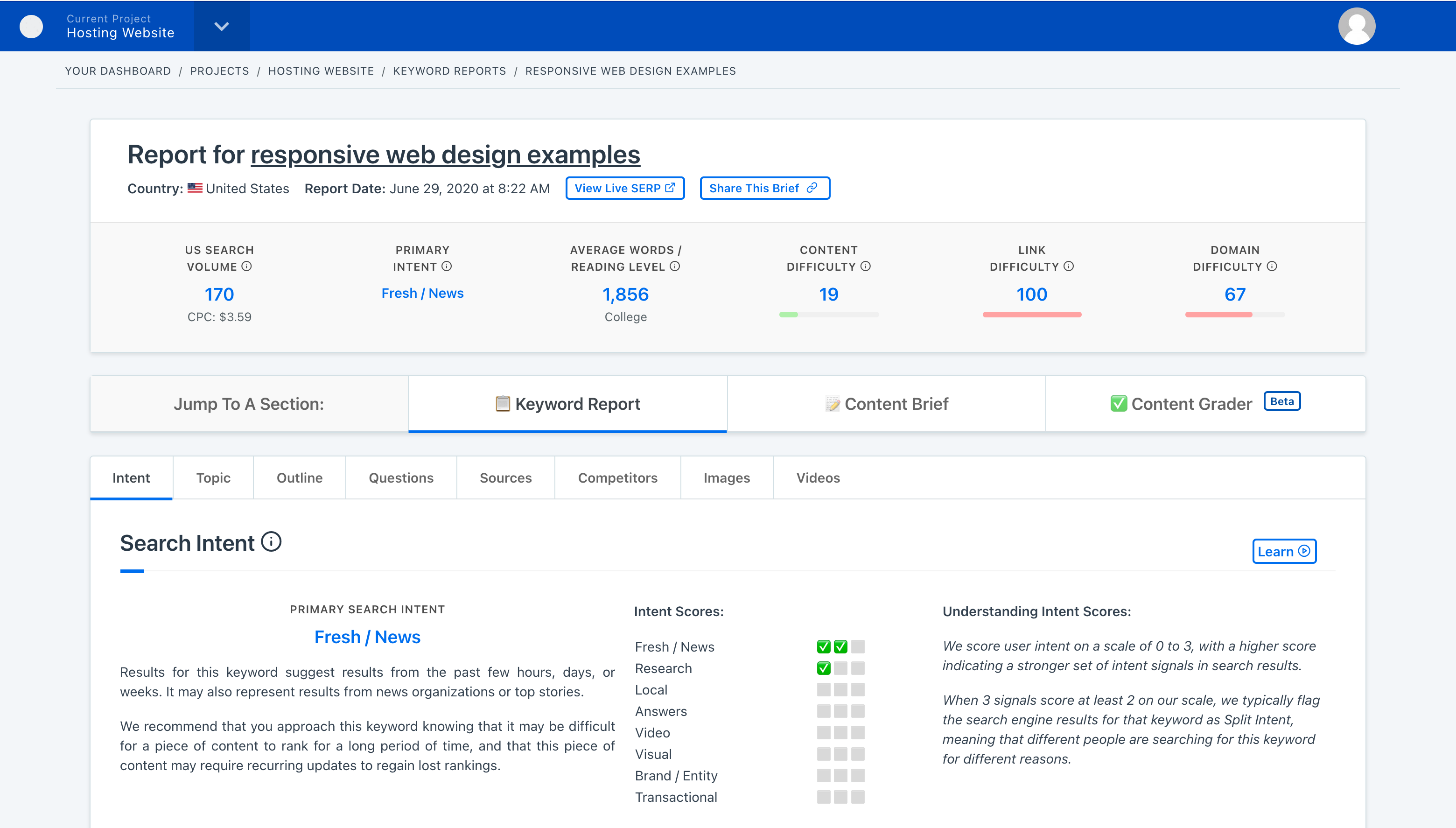 ---