A 5-minute walk-through of the Content Harmony platform and how to get started.
---
This guide will walk you through the core content brief workflow we've created in Content Harmony.
Attention Writers! If you are receiving content briefs inside of Content Harmony, but not building them yourself, we have a dedicated post for you here.
Watch the video or keep reading for full instructions and other training resources.
---
1 – Set up Projects for clients or content types
If you're an agency or consultant, or working on multiple websites, start out by setting up one project per client/website.
If you're working on a single website, we recommend creating projects by content type, eg "Landing Pages", "Blog Posts", "Resources", etc.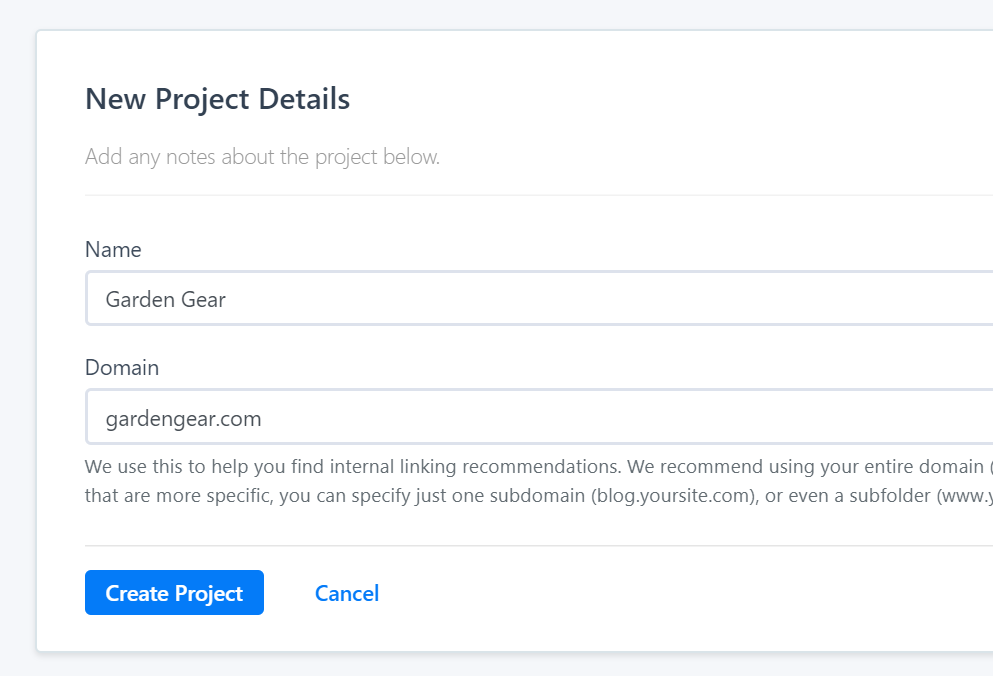 2 – Run a keyword report for one primary keyword you want to rank for
If you want to produce a piece of content to rank for "fish oil benefits", just type that and run a report – you don't need to run separate reports for variations like "benefits of fish oil" or "fish oil supplement benefits".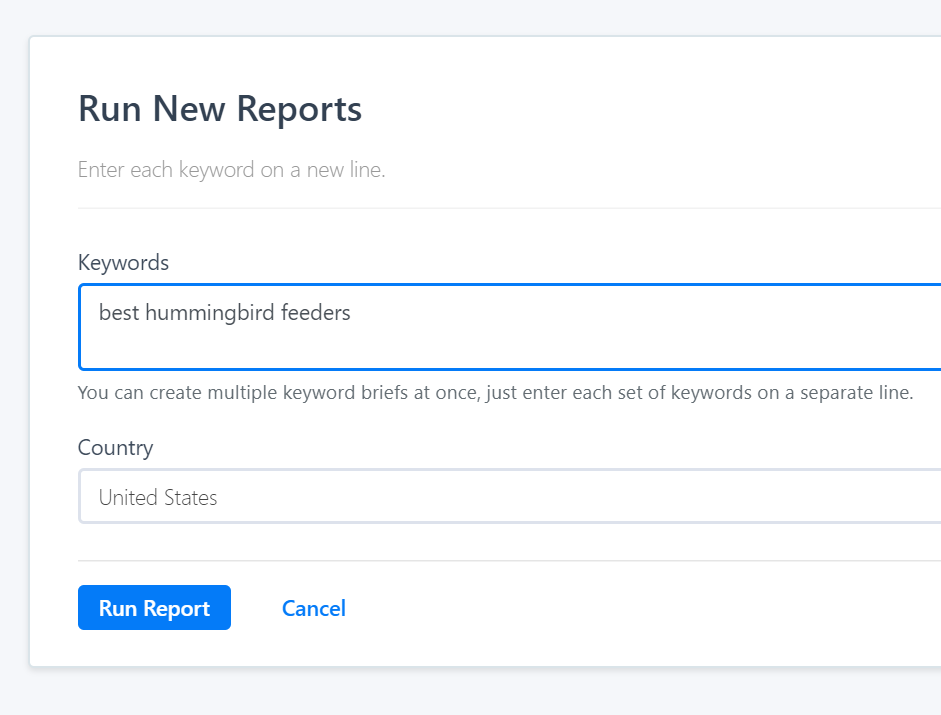 3 – Review your keyword report & highlight important data
We speed up your process by getting all of the important data in one place, and letting you click to highlight stuff rather than copy & pasting from dozens of browser tabs: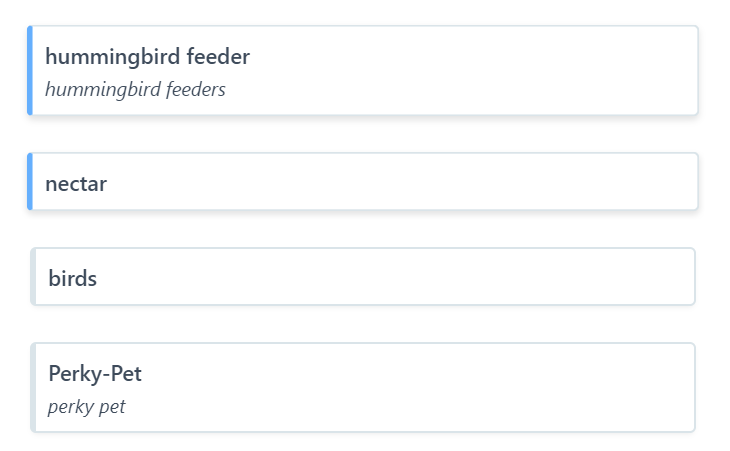 4 – Build your content brief with notes for writers or clients
We give you multiple preset content brief sections that you can fill out, in order of importance. Fill in a few of them or all of them – the more information you can give to writers or clients, the better.​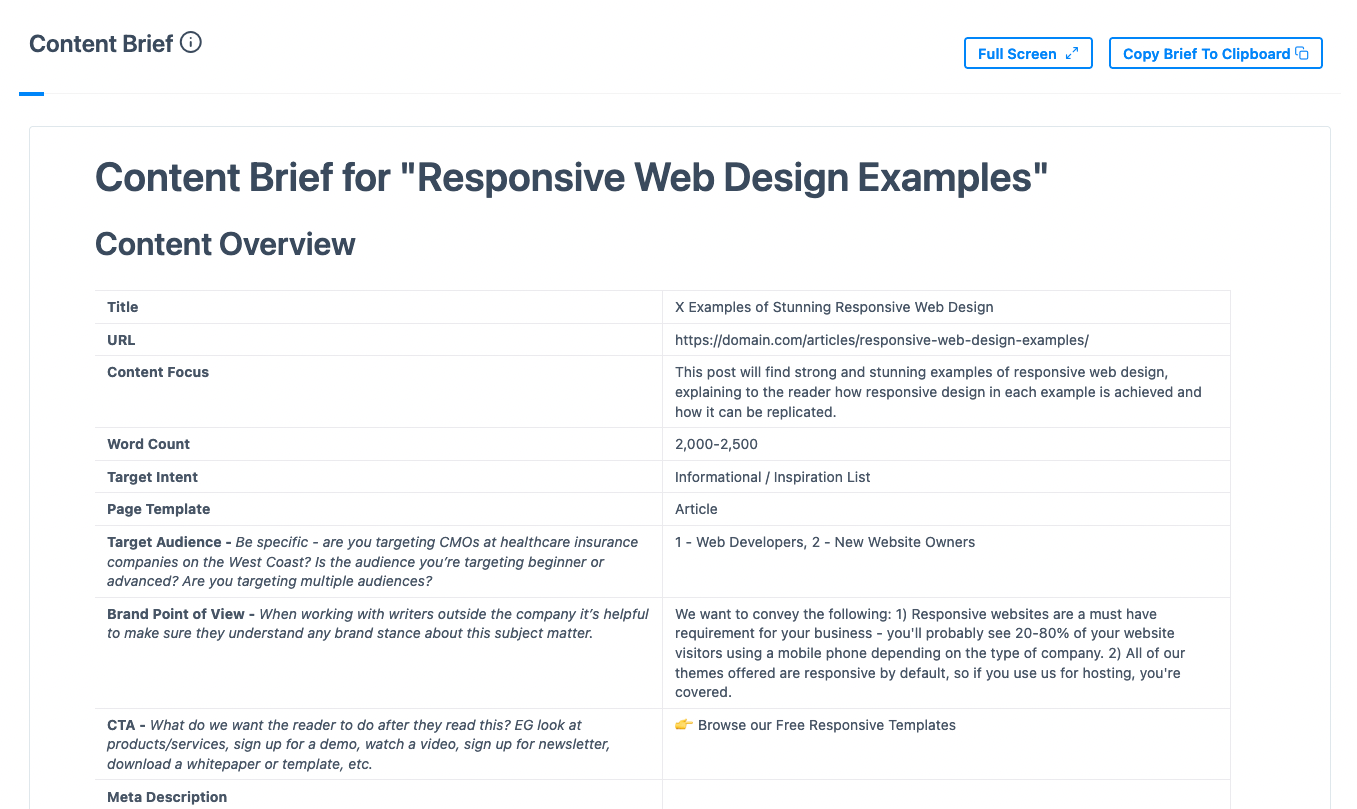 5 – Share your brief via public URL or by exporting to Google Docs / Word
When you're ready to pass off your brief to writers and clients, or for internal team review, use our shareable links or use the [copy brief to clipboard] button to paste in Google Docs or Microsoft Word.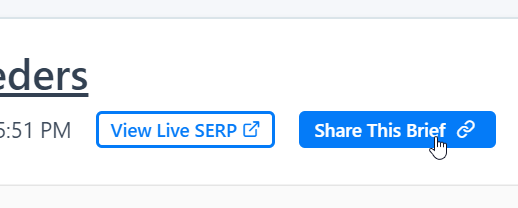 ​6 – Grade your content
When you have a finished draft, or if you already have a piece of finished content, you can use our content grader to analyze how comprehensive your content is. Our grader will help you identify core sub-topics you haven't used yet in your content: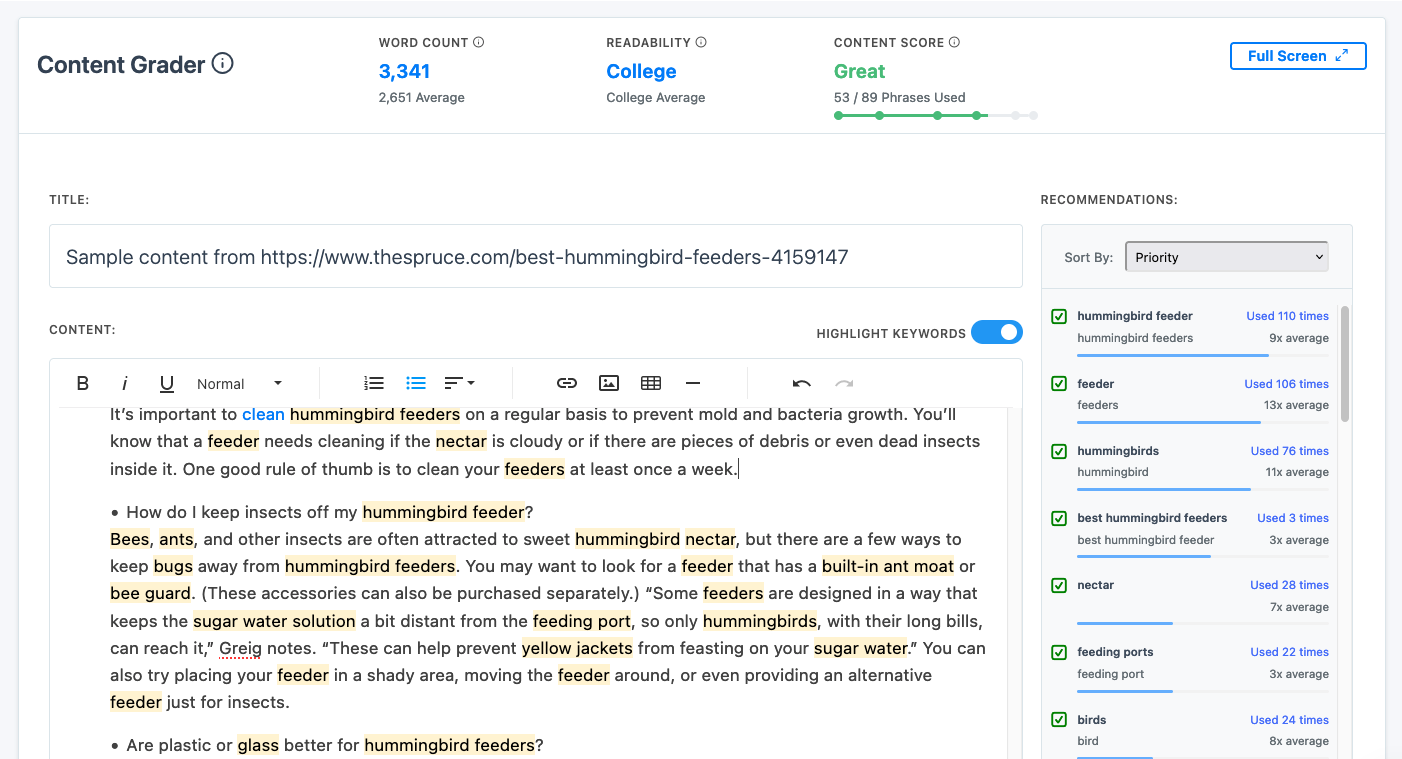 That's it! We see our strategists take an average of 20-30 minutes to build a brief in Content Harmony that used to take 60-90 minutes to do manually.
​Let me know what questions you have as you get started – I'm happy to review any briefs you produce or answer questions on other best practices.
---
Still have questions? Click around the app to explore, or click on any of the Learn Videos to see the walkthrough for that feature:

Or check out this 30-minute training session where we review the Keyword Report data and walk through each brief field.