Our new Content Brief templating system allows you to easily generate multiple types of Content Briefs within minutes.
When creating a new piece of content — a blog post, a product page, or a service page — one of the hardest things is getting started. Producing something from scratch can be a challenge, especially when you don't have a ton of experience doing so.
Content Brief Templates make things a lot easier since they give you inspiration and a working foundation to build upon.
Choose from any of our default templates when building out a content brief inside Content Harmony or customize your own templates to share with the rest of your team.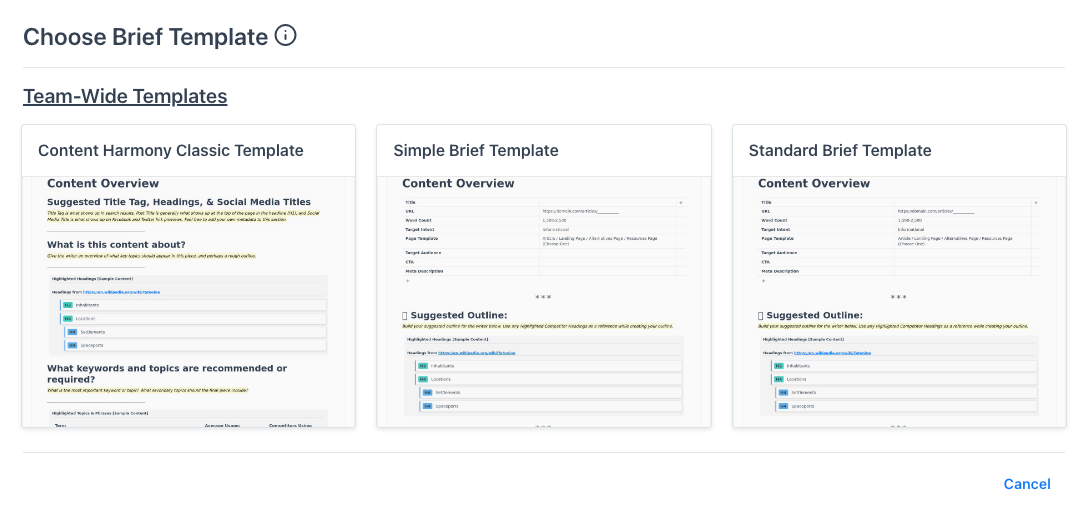 Why does Content Harmony ask me to start with a template?
Great question. Our Content Brief editor has a lot of powerful features like custom blocks of highlighted data from your Keyword Report.
Rather than making you build your first brief from scratch, we use templates to get you started and show you how these Highlight Blocks work.
As you get comfortable with Content Harmony, you can create different templates, or even a Blank Template within your account if you prefer to start from scratch each time.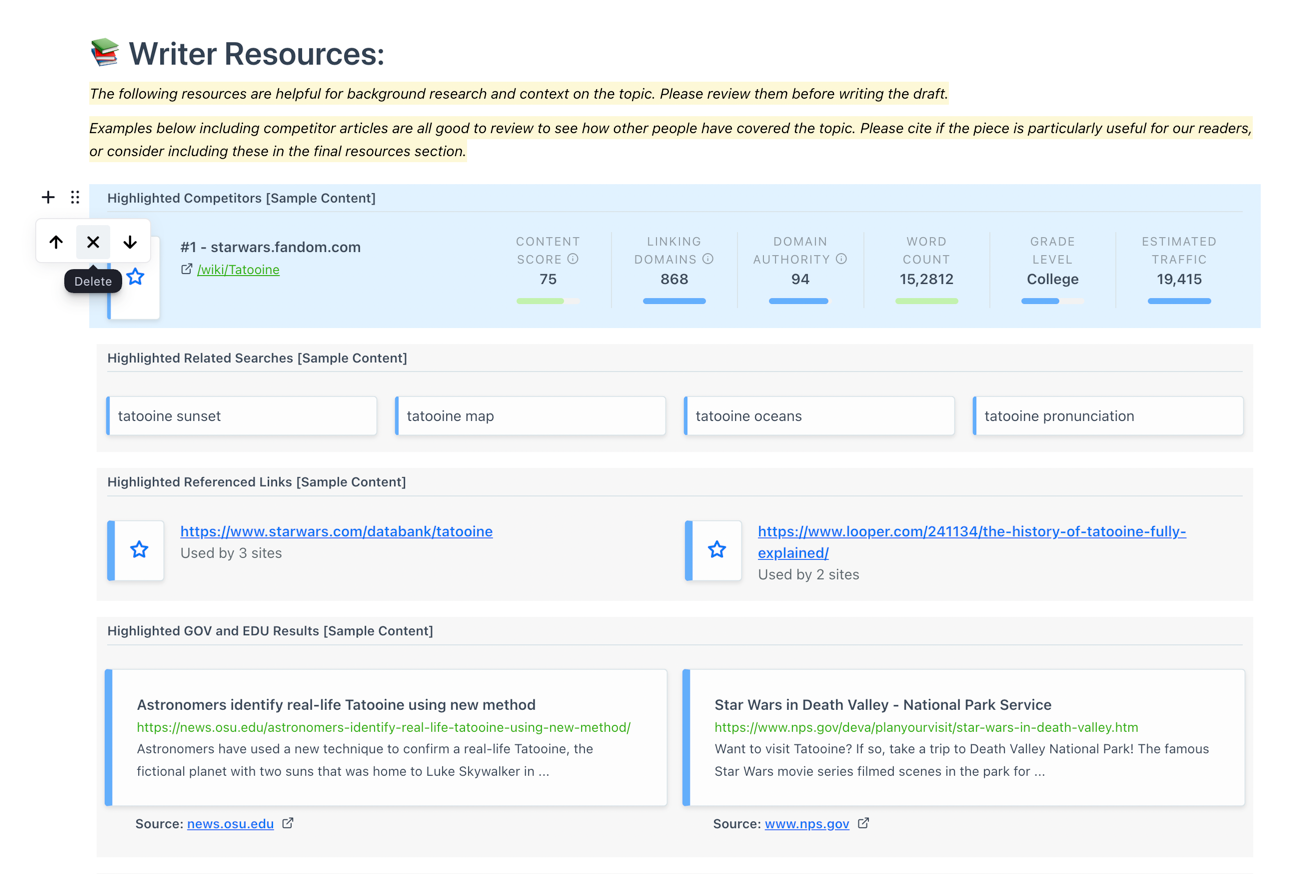 Do you only offer templates for blog posts?
Content Harmony's templating system allows you to build an unlimited set of templates. We encourage your team to create new custom templates for specific content types, different client needs, different writer types, and more.
The standard briefs we add to your account are slightly more focused on long-form articles, however, we're happy to share examples of templates we've built for sales, product, and service pages.
If you're building content to publish on your website, there's a good chance Content Harmony has a template to help you build your Content Briefs and requirements faster.
👉 Get Your First 10 Briefs For $10
Can I learn how to make content briefs on my own?
Absolutely! We have a fantastic resource on how to build amazing content briefs that gives you a step-by-step framework covering audience, brand, and SEO considerations.
Looking for a content brief swipe file? We also have a resource that details 15 of the best content brief templates we found on the internet to inspire, inform, and educate you.
Paid subscribers of Content Harmony are also offered a personalized training plan and onboarding for their entire team. We'll cover content briefs, content templates, content optimization, and more. All Content Harmony users can schedule training directly within the app.

Can I share my content template with others?
When you create a template inside Content Harmony, you can assign it to specific Projects or keep it accessible team-wide. And since each Content Harmony plan comes with an unlimited amount of seats, you can easily invite others to your project and give them a copy of your template.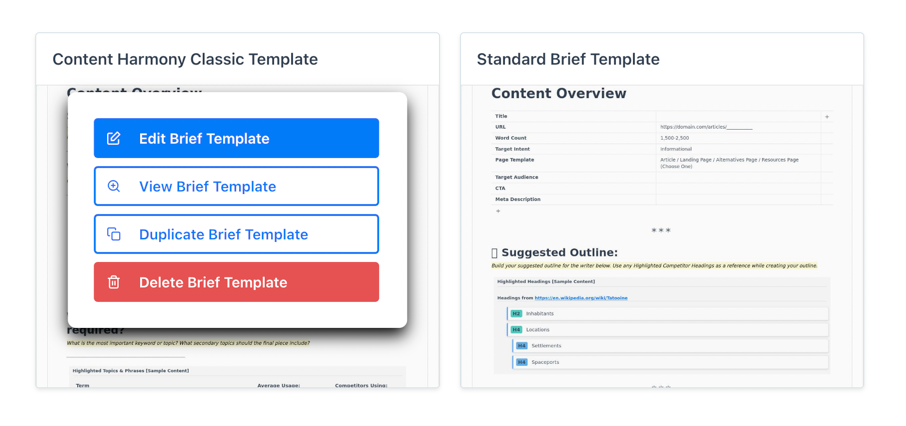 We also offer shareable links for Brief Templates so you can share them with clients, writers, and other people not logged in to your Team. This allows them to import those Brief Templates into their own Content Harmony team.