We've upgraded our content brief building workflow and made it publicly available to all users.
The new Content Brief tab inside the Content Harmony app no longer has static form fields, but rather a fully-customizable block editor that allows you to add tables, checklists, emojis, notes, comments, and more.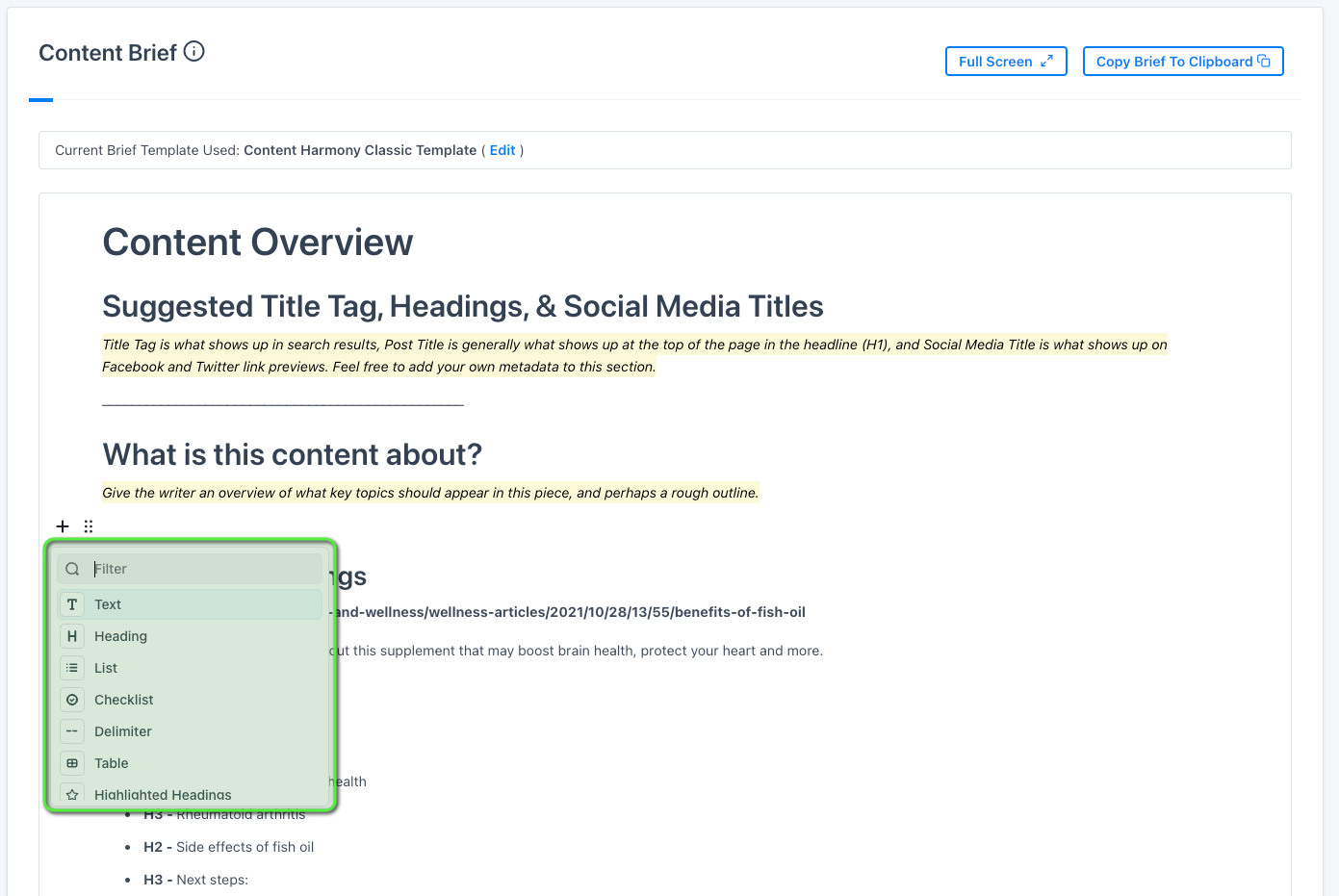 When you first log in, we'll prompt you to select a template from our library to help you get up to speed quicker. You can customize these to your liking or create new ones for different projects and content types.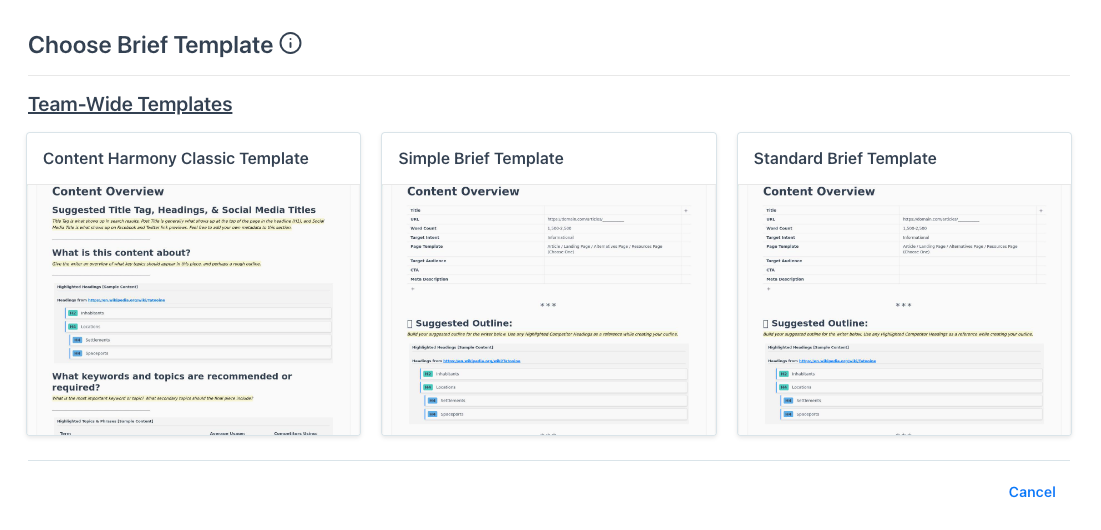 Highlighted data from the Keyword Report shows up automatically inside the Content Brief. Keep it in the same format for your writer or convert it to editable text with one click.
More resources for the new brief system:
Help Doc: How do I use the Content Briefs tab? (Coming Soon)
Help Doc: How do I create and edit Content Brief Templates? (Coming Soon)
Article: 17 Content Brief Templates (Coming Soon)
The new system is now available to all Content Harmony users, and new Teams will be added to the editor by default.
We'll be sending out more information to existing teams on the upcoming migration process for your existing briefs in the old editing system.
This new editor will allow us to build a bunch of cool upcoming integrations, so stay tuned for new block types coming soon!
---
---
✉️ Get an email when we publish new content:
Don't worry, we won't bug you with junk. Just great content marketing resources.
---
Ready To Try
Content Harmony?
Get your first 10 briefs for just $10
No trial limits or auto renewals. Just upgrade when you're ready.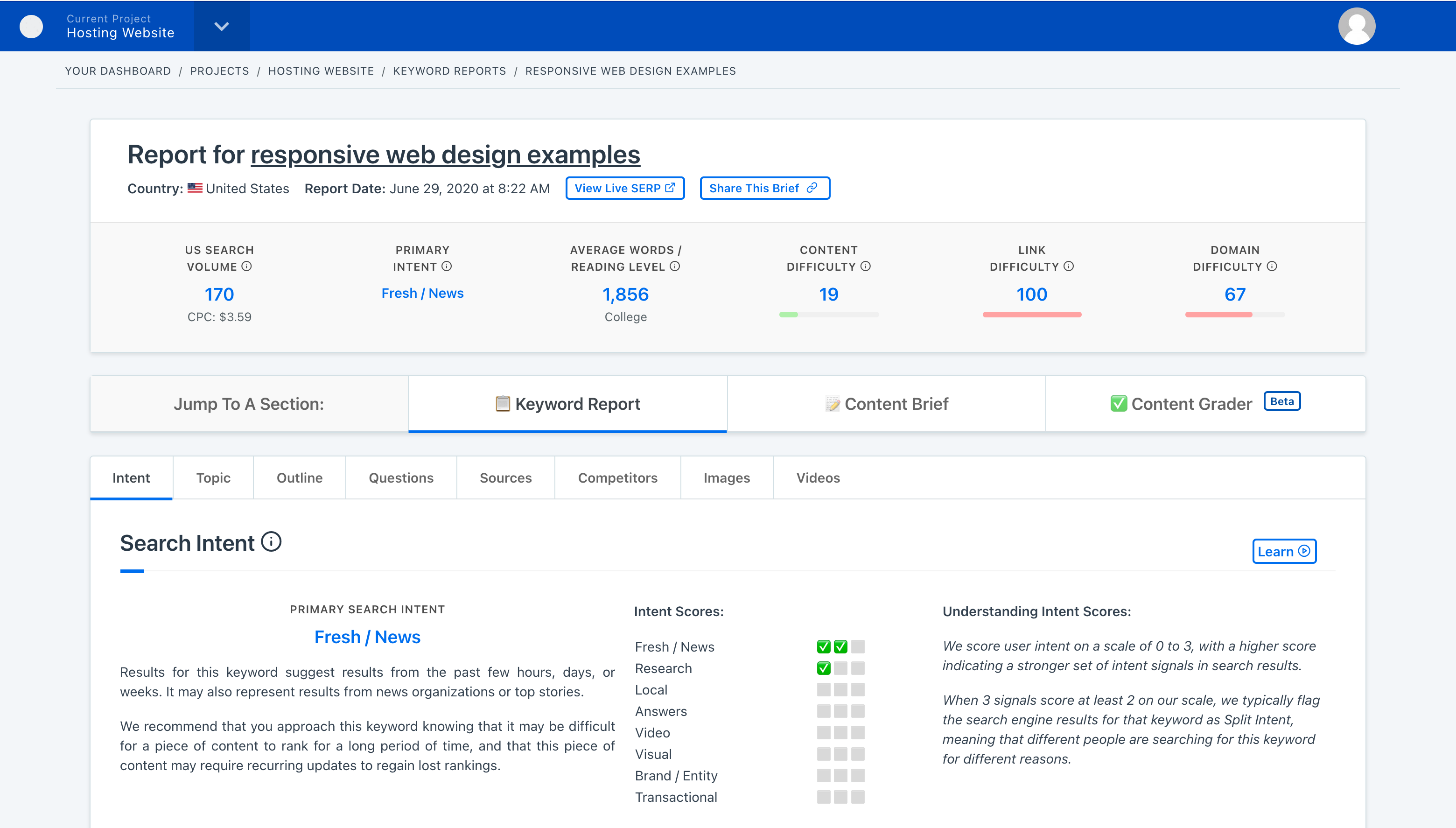 ---