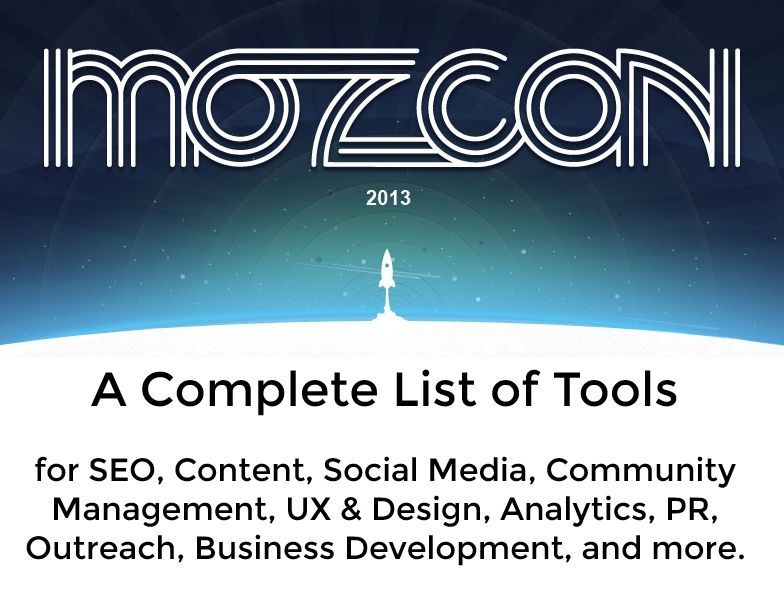 Last year at MozCon 2012, Thomas Høgenhaven kept a great list of all of the tools that were discussed throughout all of the MozCon presentations. It's a great resource that I've referred back to a number of times in the past year, and since Thomas is unable to make it to MozCon 2013, we've decided to revive the format.
So, below is a list of all of the tools mentioned at MozCon 2013, roughly split out across a number of sections. This list will be updated in real-time (wi-fi permitting) over the next 3 days. Also, be sure to check out our highlights of the best quotes from MozCon 2013.
Notice something we missed?
Please email info@contentharmony.com or tweet @kanejamison and we'll get it added!
Content Tools
SEO Tools
Link Building, Outreach, & PR Tools
UX & CRO & Design Tools
Community & Social Media Tools
Analytics Tools
Similar Web to research popular content on competitor's websites (dive into the donut charts of traffic by channel to discover the trends and good stuff), shared by @Avinash
Attribution Modeling Tool Whitelist request form at zqi.me/amtga, shared by @Avinash
User Research Tools
Business Management & Development Tools