Last year at MozCon 2013, we kept a list of all of the tools that were mentioned by speakers. At MozCon 2012, Thomas Høgenhaven started the concept: MozCon 2012 Tools. They've been great resources that I refer back to frequently, and this year we're keeping track again.
So, below is a list of all of the tools mentioned at MozCon 2014, divided into the following categories:
Content & Data Visualization Tools
SEO Tools
Link Building, Outreach, & PR Tools
UX, CRO, & Design Tools
Community & Social Media Tools
Analytics Tools
User Research Tools
Business Management & Development Tools
This list will be updated in real-time (wi-fi permitting) over the next 3 days. Also, be sure to check out our highlights of the best quotes from MozCon 2014.
Notice something we missed?
Please email info@contentharmony.com or tweet @kanejamison and we'll get it added!
Content & Data Visualization Tools
SEO Tools
Google Page Speed Tools – https://developers.google.com/speed/pagespeed/
Scrapebox
SEMRush
NerdyData
FullContact
Mobile Moxie Toolset, mentioned by Cindy Krum
Local SEO Reviews: Getfivestars.com or build your own review tool with Gravity forms or similar.
CallRail.com for dynamic image insertion on local phone call tracking.
Link Building, Outreach, & PR Tools
UX, CRO, & Design Tools
Analytics & PPC Tools
User Research Tools
American Customer Satisfaction Index – 80,000 consumer survey about products & services to gauge level of satisfaction, mentioned by @kerrybodine.
Use fingerprint.js for browser fingerprints.
Use Bing Maps and Mapquest for better free map data than Google.
PHP library for grabbing census data.
WhitePagesPro API
Marketing Automation Platforms: Marketo , monetate, mintigo, mineful,  leadlander
Google Prediction API for predictive modeling
Facebook Graph Search Queries from @StaceyCav
Tribalytics.com from @StaceyCav
Exploratorium Visitor Experience Map. Mentioned by @kerrybodine.
Evercookie is a sneaky tool for self-regenerating cookies.
Crunchbase API for company data. FullCompany should have this soon.
SEMRush for PPC spend estimates.
Visual Site Optimizer
Rocket something?
R Studio for stats, and then Shiny for creating content with it.
Domino up
Kaggle – crowd sourced data science.
Lucky Orange user session tracking.
Mandrill by mailchimp for email triggers.
Affinity Segments in Google Analytics
RapLeaf and Full Contact for personal data based upon email.
Grab company details with BuiltWith API, or Wappalyzer's github libraries
Weather data with developer.forecast.io
Ruler as your open source rule engine. "If user does X, we should do Y". Use this for progressive profiling (the way hubspot does with their form data recalling user info). Also works for firing retargeting tags to specific users, or showing them custom content based upon what we know about them.
Easyrec – open source recommenation engine. Use it for user-customized product recommendations.
Quantum Lead is Mike's platform that combines all of this stuff. quantumleader() and saveemail() are the key data parameters he mentioned.
---
---
✉️ Get an email when we publish new content:
Don't worry, we won't bug you with junk. Just great content marketing resources.
---
Ready To Try
Content Harmony?
Get your first 10 briefs for just $10
No trial limits or auto renewals. Just upgrade when you're ready.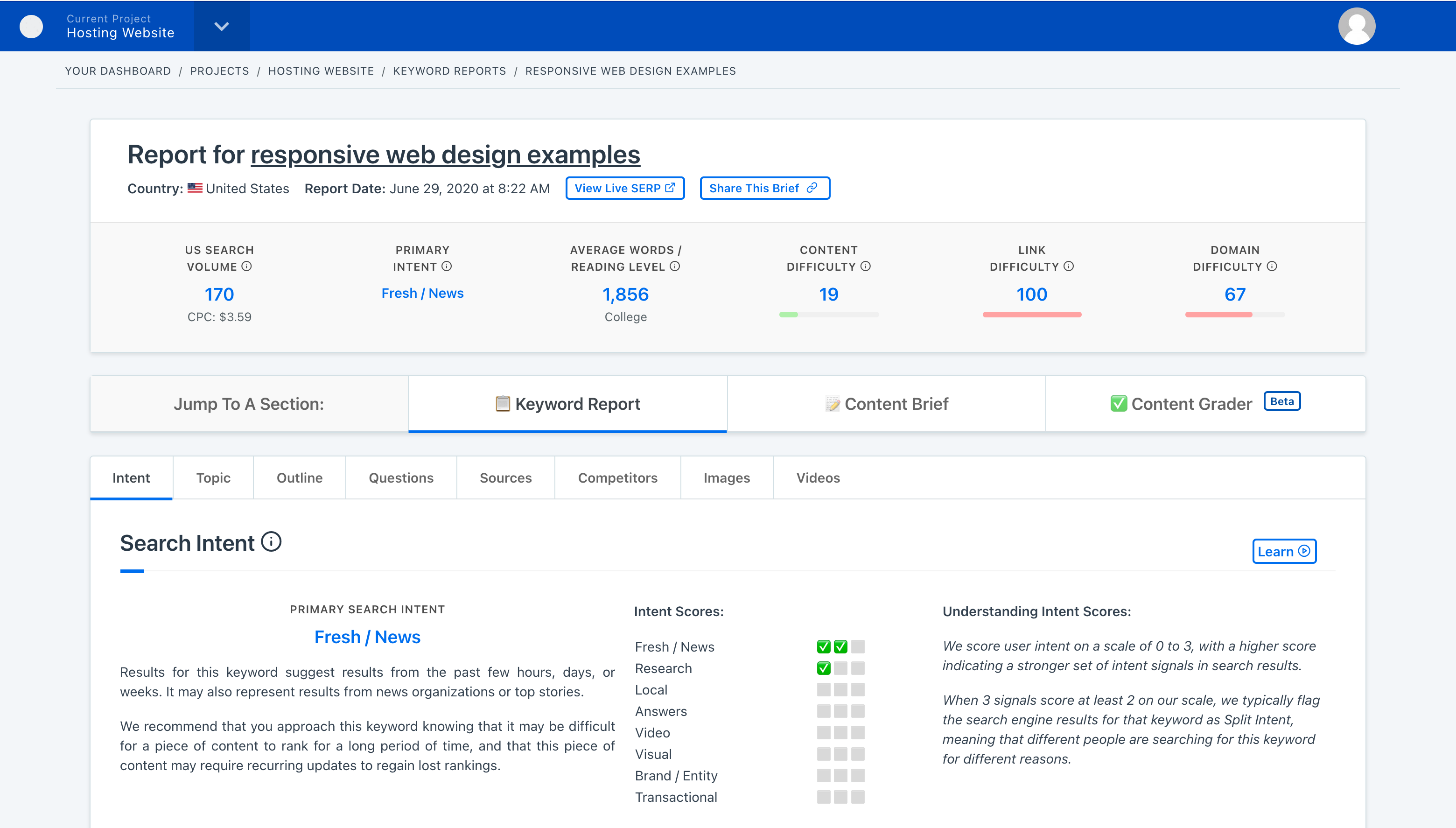 ---