Consumers have grown tired of companies trying to persuade them to buy products. They've traded generic advertisements for personalized content that actually speaks to them.
According to a study by the Content Marketing Institute, in 2016, 37% of business-to-consumer companies have a content marketing strategy in place; in 2015, that number was at 27%.
Marketers have recognized the importance of generating inbound content, and are now faced with the task of coming up with comprehensive and creative content marketing campaigns to reach their target audiences. With blogs, videos, virtual reality experiences, photos, and social media posts, marketers are able to establish their authority in their niche, establish influence, increase brand awareness, and sell products.
Brands are essentially acting as publishers. The only difference between the two is that brands are attempting to get customers to buy from them, while publishers are building audiences to sell advertising. However, since consumers are used to high quality content from publishers, it's crucial that marketers generate content that is on par with the competition.
The following are five skills that content marketers can learn from publishers that will work to keep their audience engaged and their credibility high.
1. Create Original Content That Will Resonate With The Audience
More than seven billion people around the globe visit BuzzFeed every single month. VICE reaches more than 200 million unique website visitors each month.
Why are these publishers so popular? They come up with content that no one else has produced for a very specific audience of millennials. Publishers are constantly on the lookout for interesting stories that have yet to be told. Marketers should be doing the same as it relates to their businesses.
For instance, in their videos for their "Real Beauty" campaign, Dove touched upon uncomfortable truths that women feel about themselves. They first did this back in 2004, when plus-size models and body positive songs were years away from breaking into the mainstream. Dove were innovators in the field and connected with their female audience through their marketing messages.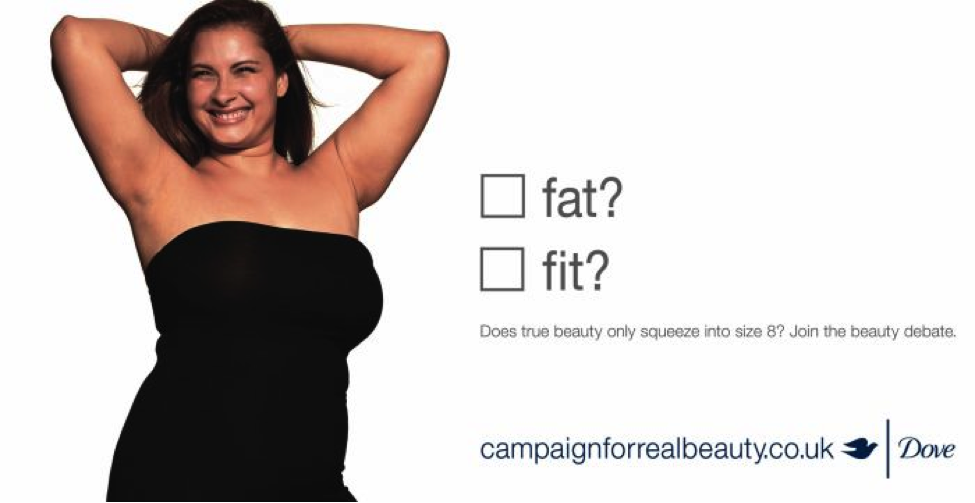 What is true about a niche that nobody else is discussing? Are there any studies marketers can do to discover new trends? What stories are specific audiences talking about online? Can marketers put a new perspective or twist on them? Consumers expect only the best content, no matter whom it's coming from.
2. Use An Editorial Calendar
Magazines and media outlets utilize editorial calendars to prepare for content months ahead of its planned release date – just take a look at the calendars for Meredith Direct Media publications like Family Circle and Martha Stewart Weddings.
Aside from doing it to sell advertising, they also create these calendars so that they can organize all their stories and reach out to writers, designers, and photographers if necessary. The practice also ensures that they're putting out content at the right time of year to reach more readers. Content marketers should be following their own editorial calendars as well.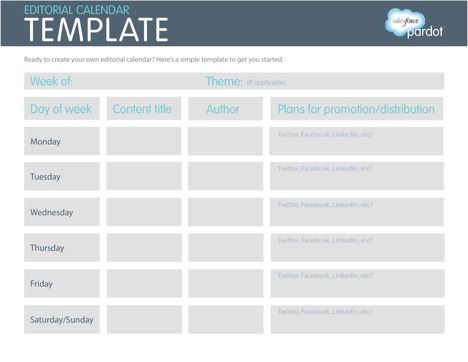 Some best practices for editorial calendars include creating content around certain times of year, holidays, and news items, indicating what type of content is going out, who is responsible putting out the content, and the channels it's going to be released on. Even if one day marketers are simply repurposing content and posting it again, they should put that on the calendar as well.
Some businesses will track workflow on their editorial calendars, and include deadlines for each task that must be completed. For example, on Monday a writer may turn in a blog post, on Tuesday it needs to be edited, on Wednesday it should be optimized for SEO, on Thursday it's schedule, and on Friday it's released.
Every great content marketer knows that she needs a plan before she starts creating. Marketers have to come up with short and long-term goals in order to succeed. An editorial calendar helps them do just that.
3. Establish Deadlines
Publishers have to release content as soon as breaking news hits. They can't wait around to write stories or else readers won't turn to them when they need information. Content marketers should treat their campaigns the same way.
Aside from content that is reacting to the news of the day, branded content is usually evergreen. An audience isn't necessarily asking for it, and there is technically no deadline for releasing it. However, that doesn't mean that marketing teams shouldn't stick to deadlines.
According to a study by eMarketer, 60% of marketers create at least one piece of content every day. This is because it's important to be consistent with content creation. It's how brands build momentum and a loyal audience. If people see a company's content more frequently on their newsfeeds, Twitter streams, and Instagram accounts, they're going to be much more engaged with it.
If putting out a long blog post every day is too much, marketers can vary their content output. They may make videos, take photos, create Snapchat graphics, and tweet out new information. Red Bull, a leader in branded content creation, has more than two million followers on Twitter. The company doesn't release complicated videos or in-depth analysis of sports all the time. Sometimes, it'll just send out an image or a short sports focused video.
When marketers force themselves to be on deadline, they're proving to their potential and current customers that they are a trusted resource for great content.
4. Hire Excellent Writers
Typically, many websites will pay writers five or 10 cents per word for content. On the other hand, big magazines will dole out up to $2 per word. Traditional media editors will look for talent with solid credentials and backgrounds. They know that if they don't invest in great writers, they're going to end up putting out subpar content. If content doesn't live up to audience's expectations, it's going to diminish their trust in a brand.
Traditional writers have many valuable qualities that are useful in content marketing campaigns. They are constantly on the lookout for stories, and have the chops to tell these great stories. They also are going to be objective in their storytelling.
If marketers just ask someone on their team to write content, it'll most likely come across as a sales pitch. By utilizing someone outside the company that is all about telling only the facts, the content is going to appear more authentic. The audience won't question whether or not marketers are simply trying to sell them products.
5. Invest in Photographers and Graphic Designers
Compelling visual content adds a whole other dimension to written content. Aside from breaking up the text, it can connect an audience to a story and persuade them to keep reading on. Publishers understand this, which is why they have their own graphic designers and photographers on staff or hire freelancers.
According to statistics from HubSpot, when people learn information, three days later, they'll only be able to recall 10% of what they heard. If that information is paired with a visual, people will retain 65% of the information instead.
Marketers have recognized the importance of visuals in their campaigns. After all, Instagram and Snapchat are huge, and visuals are what stand out on the Facebook news feed. That's probably why, according to HubSpot, 46% of marketers report that photography is crucial to their storytelling and marketing strategies.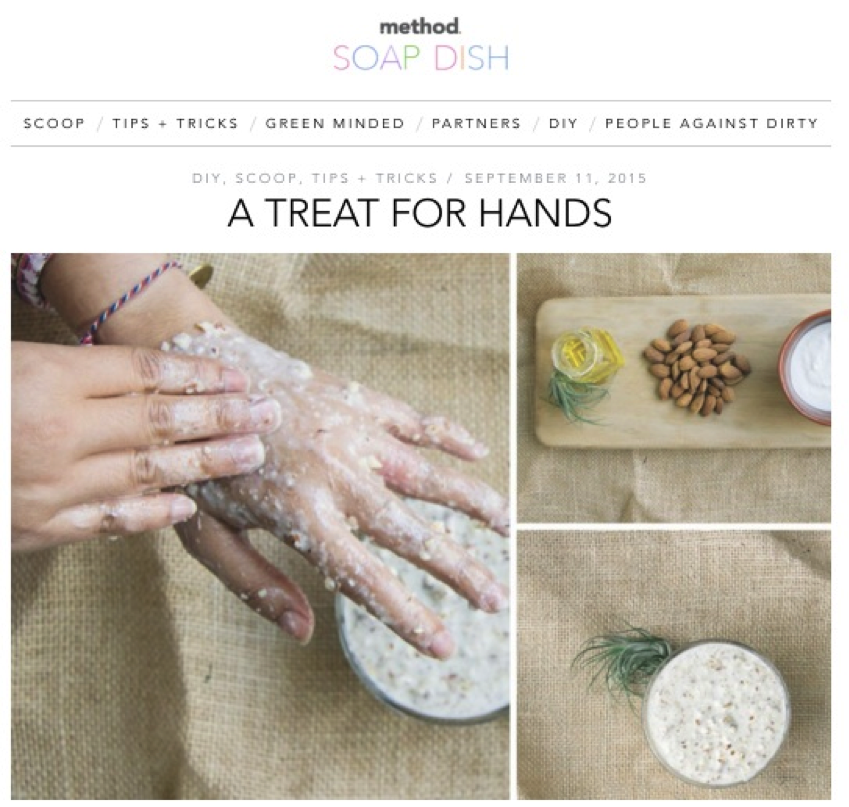 In their campaigns, marketers should be reaching out to skilled graphic designers and photographers to generate original images. Readers are able to tell the difference between a graphic that was created on Fiverr or Canva and one that was generated by a professional artist. Artists know what colors, fonts, and formats are going to appeal to readers and be in line with the brand.
If companies are going to invest in content marketing, they have to go all the way. It's how they keep their audiences interested in what they have to say.
Going Forward in Your Content Marketing Program
Publishers know what they're doing, while marketers may be new to creating content. By looking to publishers for guidance, marketers can improve their campaigns and attract their core demographic. Though it takes more of an initial investment, in the end, the ROI they receive will make it all worth the time, energy, and effort.
---
---
✉️ Get an email when we publish new content:
Don't worry, we won't bug you with junk. Just great content marketing resources.
---
Ready To Try
Content Harmony?
Get your first 10 briefs for just $10
No trial limits or auto renewals. Just upgrade when you're ready.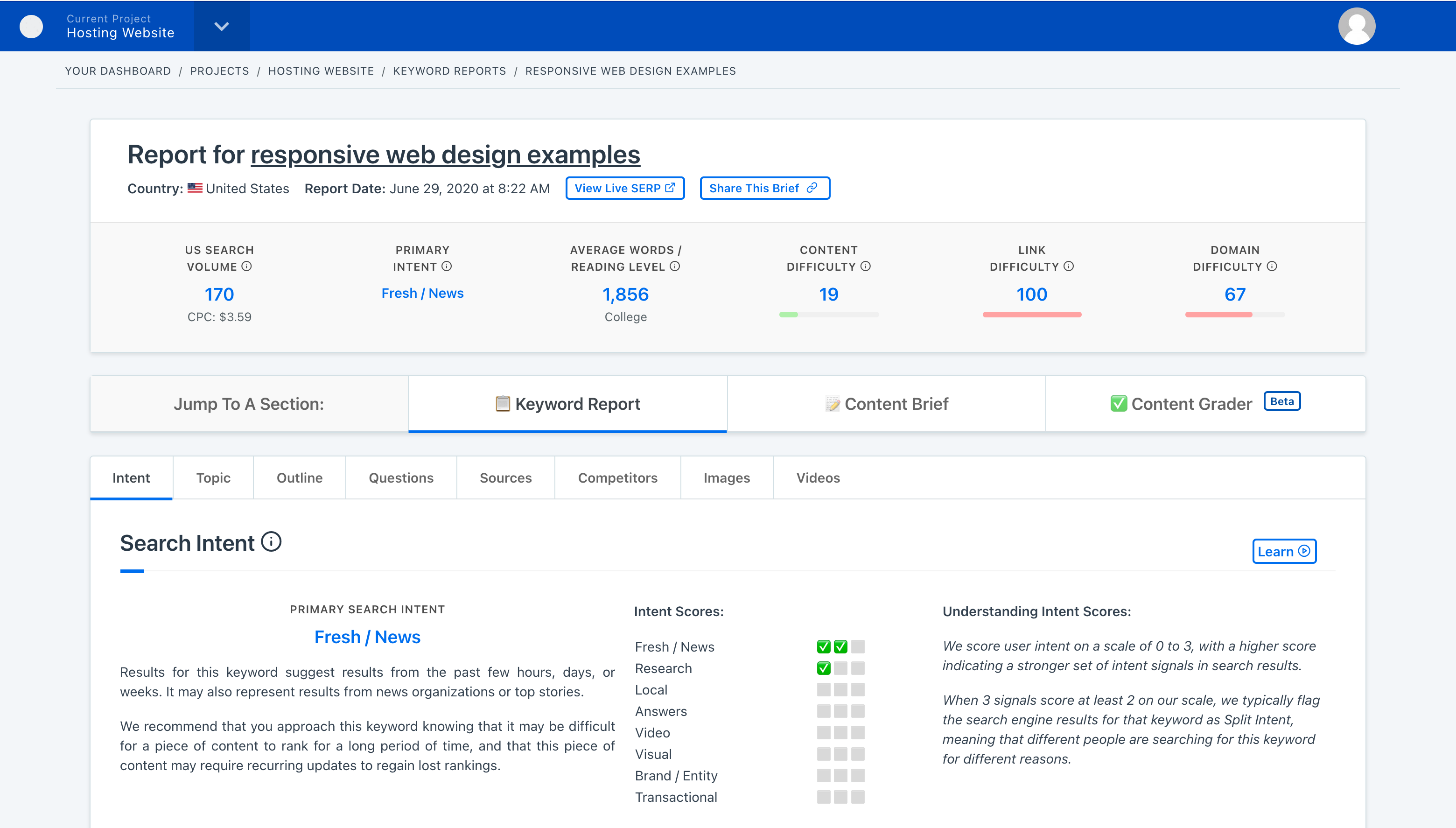 ---