First published on 2015-01-03.
Hi there! Kane here. Like most other digital marketers, I'm tired of new year prediction posts. But, I do like documenting where my mind is at on a number of content marketing trends so I can reference it from year to year.
This year the Content Harmony team & I are weighing in on content marketing trends that we're bullish on, and trends that we're bearish on in the future.
No crazy predictions here, just a snapshot of content marketing heading into 2015.
Bullish: Mixed Format Content
It's been a couple years since NYT kicked off the standard for mixed format content with Snowfall. At the time, it seemed unattainable for the average content marketer.
As with anything, times change with opportunity. Somewhere, someone saw Snowfall and started creating tools so anyone's article or post could jump off the page with a mix of visualizations, videos, copy, timelines, and more. In 2015, creative content marketers will get to work with a variety of new tools.
Bearish: Marketers Failing To Embrace Change
Traditional creative agencies, creative directors, and art directors without strong data-based targeting, performance, digital technology and experimentation knowledge will fall by the wayside in the content marketing race, relegated to commodity-based suppliers as the innovation race takes off.
Bullish: Selective Social Media Strategy
Choosing the channels that fit your company's needs based on audience, time, and resources. Specialize your content and dedicate time and staff to manage channels in a way that is reflective of your brand and responsive to your audience.
Bearish: "Buffet-Style" Social Media Strategy
Companies who try to have just a little of everything available end up spreading resources too thin and can alienate their audience. Having a presence just 'because you can' may actually cause more damage than doing nothing at all.
Bullish: Structured Microdata
Google has made great improvements in "understanding" content on their own, but it certainly doesn't hurt to help them out. Much of the rich snippets that appear on SERPs come from structured microdata and Google is always experimenting with new rich snippets to provide a better user experience. While structured microdata has been around for some time now, it's still not used by most sites.
Bearish: Structured Microdata For the Sake of It
Marking up all your content can take quite a bit of time and effort, so be sure your markup is even useful to you. It may even only be useful on your more important pages. If you're adding structured microdata all over your site willy-nilly for the sake of it, you're using up time and resources that may be better spent elsewhere.
Bullish: Content Marketing Working More Closely With Branding & Communications Teams
Much of what we know as content marketing will be pulled in-house to be executed by branding & internal marketing teams. More emphasis will be placed on the value of controlling messaging and communicating one coherent message, rather than a siloed effort. Agencies that specialize in strategy and work closely with client branding and communications teams will thrive over content mills.
Bearish: Content Marketing Remaining A Siloed Endeavor
Companies continue to invest in content marketing solely because they have been told they "need more content," or "need quality content" without vision of what that means. If you're continuing to run to content mills to publish content, regardless of any strategy or direction, you're likely to fall behind competitors with a high-level vision of the role content marketing plays in their organization.
Bullish: Looping Content
The Internet has made everyone A.D.D. Visually, people that live on the Internet want short valuable content. Whether it be funny, intriguing, relevant, or educational, companies need to embrace their audience's short attention spans to draw them into their long form content.
Bearish: Color+Text Photo Overlays
Combining a color overlay with a large text overlay is the new plaid shirt. It has another year or so of prominence – but, after that, there will be companies still "wearing it," without being fully considered "unfashionable."
Bullish: LinkedIn Organic Posts
Posts to your LinkedIn stream tend to have a reach that lasts for days, and LinkedIn's blog post functionality is automatically shown to all of your LinkedIn contacts. The only downside is that LinkedIn's feed does a terrible job with previewing images and multimedia.
Bearish: Facebook Organic Posts
The much talked about Facebook algorithm changes this year have reduced usefulness of organic posts to a shadow of what they once were. But that leads me to where I'm optimistic about Facebook opportunities…
Bullish: Paid Facebook Posts
While organic Facebook visibility is down for most businesses, Facebook's incredible targeting abilities and relatively cheap CPC make it an incredibly cost effective way to drive targeted traffic to your site for B2C AND B2B companies. Forget about building traffic and likes for your page, that's missing the point of Facebook's in-feed content potential.
Bearish: Paid LinkedIn Posts
While I love LinkedIn's paid targeting abilities, it's simply too expensive and takes way more work to get positive results or substantial traffic. However, if you have a large paid content amplification budget to work with, it's still worth testing.
Bullish: Custom Twitter Images
There are tons of Twitter images I see potential in: Data visualizations, images with quotes and text, relevant screenshots, animated GIFs, and your normal photo+text images. Brands that produce creative or unique Twitter images will reap the benefits far more than those using generic photos.
Bearish: Stock Twitter Images
Users are going to get sick of unnecessary images filling up their tweet stream. If you're using stock photos that don't have custom text or add context to the tweet text, step it up.
Bullish: Serial Content
No, I'm not referring to "Serial" the podcast. I'm talking about recurring weekly/monthly content. Whiteboard Friday is the excellent-but-overused example of this type of content. Brands that can get their audience engaged and awaiting new content in a weekly series are going to win the attention of that audience for the long term, in social, email, and various other channels.
Bearish: One-Off Campaigns
I'm sick of single purpose campaigns that aren't evergreen, can't be repurposed for multiple mediums, can't be used offline and are weakly tied to the brand's product or editorial mission statements. Seriously, it's not worth it. Get rid of this line of thinking if you're serious about this whole marketing thing.
Bullish: Print Content Marketing
If you're only focused on digital you're missing huge content opportunities that other companies aren't taking advantage of yet.
Distribute your content at tradeshows and events, consider elaborate options like branded magazines, and use your existing print publications like catalogs to push your online content – not simply coupons and product photos.
Bearish: Boring & Deceptive Native Advertising
When Chevron publishes in The Atlantic's sponsored section with a story about how fossil fuel workers in Appalachia are driving minor entrepreneurial activity like laundry pickup services, it reeks of self-serving purpose and kills credibility for both advertiser and publisher.
Bullish: Video Presentations & Webinars
Presentations with voiceovers or showing the speaker on screen using picture-in-picture offer a way better experience than trying to thumb through a bunch of PowerPoint slides that probably weren't designed to be seen without context of the presenter. Invest the extra couple hours to sync your slides with a voiceover and publish to YouTube or another video solution, and get this video content on your website.
Bearish: Static Presentations & Slideshare
I have a lot of faith in Slideshare as a network, but I'm sick of seeing normal presentations out of context.
Note to Slideshare – I'm really sad that you got rid of your voiceover functionality and it makes me way less likely to publish content on your network.
Bullish: Podcasts
I created my first podcast in 2005 and then mostly left them behind. Fast forward 10 years and there is a huge podcast resurgence occurring in the wake of Serial's popularity this fall – it quickly passed 30 million downloads before the season finale was published.
Bearish: Serial Copycats
As great as Serial might be, brands that try to copy Serial too much will run into pushback for trying to look like a copycat. Tread carefully and make sure you're producing something of value – not just a "me too" podcast.
Bullish: Personal Subject Lines
Given the difference between the two following email subject lines from an outdoor retailer, I'd bet on the 2nd.
1 – Our Latest Video: How To Pack A Hiking Pack
2 – Learn how to pack a hiking pack in our latest video
Bearish: Icons in Subject Lines ✈✈✈
Dear god, please stop it. Airlines and travel companies in particular are driving this tactic into the ground faster than you can say "how'd they do that?"
I use these icons as an easy way to identify emails that have travel sales and deserve to be deleted. I can't imagine I'm the only one doing that.
Bullish: Hiring Journalists
More and more projects we're working on require somebody trained as a journalist. The ability to conduct an interview, research a project, and present it in a cohesive storyline is a skillset much more honed by career journalists. On average, this probably requires more budget than someone describing themselves as a blogger, but it's worth the cost for many content types.
Bearish: Hiring Bloggers
Let's just say "the bar is low" to label yourself as a blogger. While there's plenty of talented writers with a blogging background (which was how I started), not a journalism background, I'm less confident that the writer will have the same standards that I do, and this background simply isn't a great fit for certain types of content.
That's it for us! Let us know your Bullish & Bearish positions for digital marketing in 2015 on Twitter by tweeting @ContentHarmony.
Bull image courtesy David Ohmer.
---
---
✉️ Get an email when we publish new content:
Don't worry, we won't bug you with junk. Just great content marketing resources.
---
Ready To Try
Content Harmony?
Get your first 10 briefs for just $10
No trial limits or auto renewals. Just upgrade when you're ready.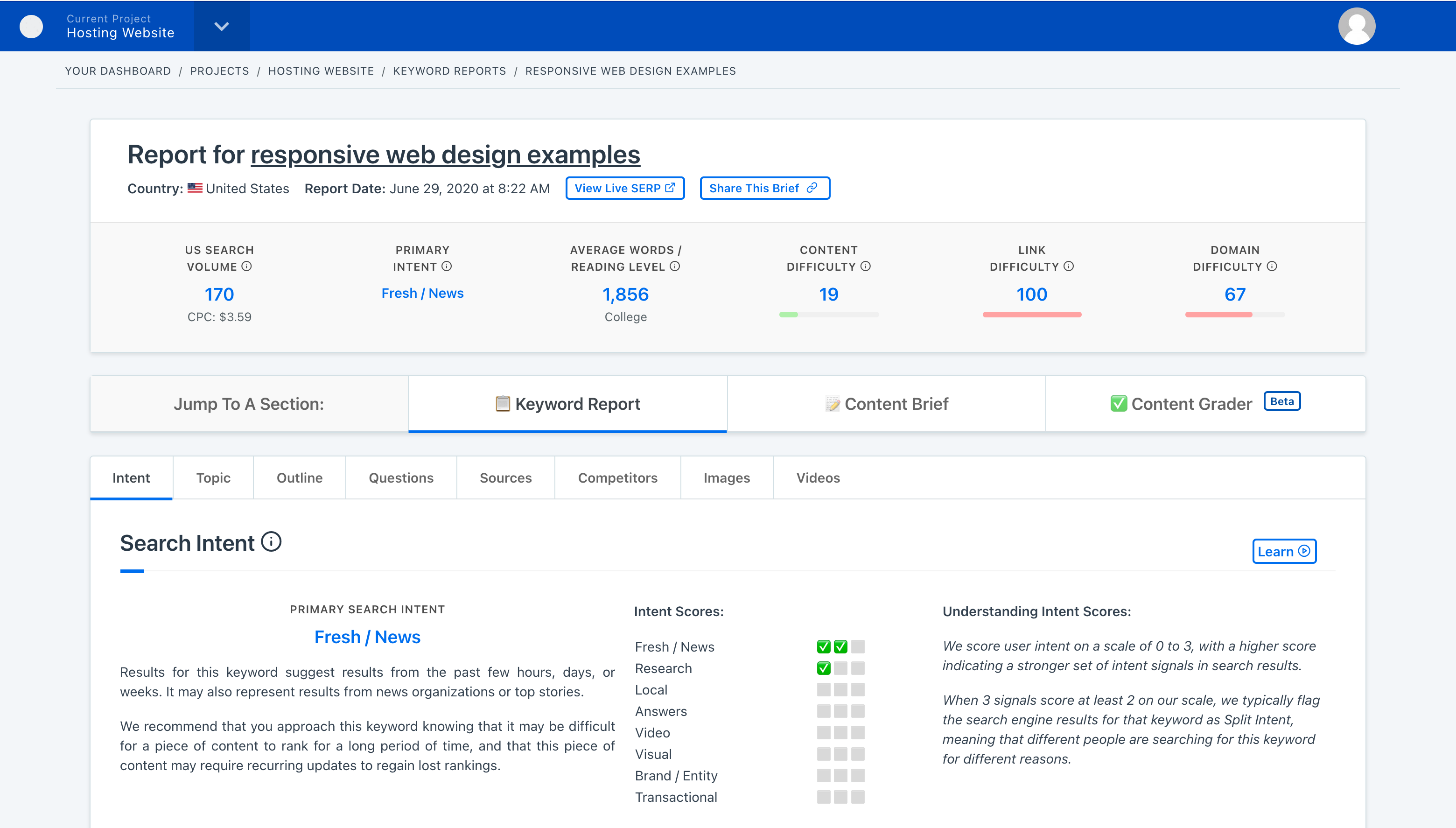 ---