Here are our favorite content strategy presentations and slide decks of 2012:
---
A Content Strategy Roadmap
by Kristina Halvorson (@halvorson) of Brain Traffic. Presented at UX London.
Highlights:
Content strategy plans for the creation, delivery and governance of useful, usable content. Not just What… but, What, Why, How, When, For Whom, With What, Where, When, How Often, & What Next.
Description:
How to make a website: discover, define, design, develop, deploy. It's a familiar framework for most of our project processes. Now along comes this content strategy thing. Sure, it sounds like a great idea, but how does it fit in with what we're already doing? Walk through a a typical website project to find out how content strategy fits (and why it will make you so happy!)
---
Getting Unstuck: Content Strategy for the Future
by Sara Wachter-Boettcher (@sara_ann_marie). Presented at Web Directions South.

Highlights:
We can't make more content for every device and channel. It's time we make our content do more.
Description:
Responsive. Adaptive. Mobile first. Cross-channel. We all want a web that's more flexible, future-friendly, and ready for unknowns. There's only one little flaw: our content is stuck in the past. Locked into inflexible pages and documents, our content is far from ready for today's world of apps, APIs, read-later services, and responsive sites—much less for the coming one, where the web is embedded in everything from autos to appliances.

We can't keep creating more content for each of these new devices and channels. We'd go nuts trying to manage and maintain all of it. Instead, we need content that does more for us: Content that can travel and shift while keeping its meaning and message intact. Content that's trim, focused, and clear—for mobile users and for everyone else, too. Content that matters, wherever it's being consumed.
---
The Strategic Side of Content Marketing
by Rand Fishkin (@randfish). Presented at MozCon 2012.

Highlights:
Content Strategy ≠  a list of viral content you think will get you links.

Content Strategy ≠ a list of influencers/publications you want mentioning your brand.

So what IS a "Content Marketing Strategy," and what does the process look like to develop one?
Description:
An in-depth look at the structure of great content marketing campaigns including how to set up your site, content, and team for success.
---
How to Build SEO Into Content Strategy
by Jonathon Colman (@jcolman). Presented at 2012 Content Strategy Forum.

Highlights:
Bottom Line: Bad SEO is a disaster. Good SEO is very helpful. So let's build a bridge:

Between content strategy over here… ...and SEO over here.
Description:
Let's be honest: for most content strategists and other people working with online content, SEO is The Worst Part Of The Job.

It's hugely technical, it's shrouded in mystery, it seems to be focused on robots instead of people, there are unspoken rules, everything can turn on a dime, and it never, ever seems to end.

But SEO doesn't have to be this way. It's time to begin a conversation between these two disciplines – they're far more alike than you might think. And when they work together on behalf of users and customers, amazing things can happen that will drive your organisation forward.

I can't promise to change your mind about SEO, but you'll leave this session understanding how to build the essentials into your work in ways that are simple, make sense, and are pain-free. You'll see what business impacts and wins for the customer SEO and Content Strategy have had at REI, a major retailer in the US. And you'll have the vocabulary, understanding and tools that you need to talk with your SEO… or to take it for yourself.

Drive traffic, amaze your visitors, and Win the Internet — with SEO and Content Strategy working together.
---
What's Your Perception Strategy? (Why It's NOT All About Content)
by Stephen P. Anderson (@stephenanderson). Presented at IAS 2012.

Highlights:
Your brain constructs (an experience of) reality.

Perception is not a process of active absorption but of active construction, based on prior experiences and memories.

So, in terms of an experience, it is not all about content. External and internal context affect user perception.

Brain scans confirm that people don't just think the more expensive (but identical) wine tasted better – it actually really did taste better…
Description:
If we focus too much on content, we ignore what we know about how our associative brain comes to makes sense new information. Think about how many people respond before reading past the first sentence of an email, or how a magazine article doesn't get the same reaction when displayed in HTML. Or consider how knowing the author of a publication influences your judgement of that content.

Picking up from the session Stephen P. Anderson gave last year on "The Stories We Construct" (a biological look at the narratives that influence behavior), this session focuses on how we come to perceive—and respond to— information. From phantom limbs to magicians fooling our senses, Stephen proposes a model that makes sense of how we truly experience information. Practical? You'll leave with a deep understanding of everything UX is about and an awareness of common practices that don't account for this knowledge.
---
Content Strategy: What, Why, Why Should You Care?
by Margot Bloomstein (@mbloomstein) of Appropriate, Inc. Presented at IA Konferenz 2012.

Highlights:
Deliverables are merely punctuation in the conversation. Don't let them replace the conversation.

Why Content Strategy? Because we all want the same thing, but content keeps getting in the way.

If you don't know WHAT you need to communicate, how will you know HOW, or if you succeed?
Description:
Are you ready to add content strategy to your resume? We'll gain some practical, hands-on experience together. Let's put a few sample organizations through the paces of "typical" process in a website redesign engagement. First, we'll discuss how to prioritize communication goals and develop a message architecture with a hands-on exercise—ideal whether you're designing for the web, a mobile app, social media, or an offline experience. Then we'll discuss how you can use this foundation to conduct a content audit, and work together to do it. Finally, we'll ask "so what?" We'll uncover the implications of a content audit through a gap analysis that points to content needs and next steps for our sample organizations. You'll leave with the confidence and savvy to bring content strategy techniques and thinking back to your own organization.
---
A Blog Is Not A Content Strategy
by John F. Doherty (@dohertyjf). Presentation reformatted from original post.

Highlights:
Content Marketing vs + Content Strategy = WIN.

A blog cannot meet all user needs.
Description:
Blogging has the following purposes, in my opinion:
It shows your thought leadership;
It can be used to consistently educate your readers;
Depending on your niche, it can drive conversions and business inquiries.
But a blog isn't the only way to do this, and many times a blog does not fit a specific vertical. If you're just blogging to blog, you're wasting your time. The brands winning online are not just blogging anymore.
---
Content Strategy for Mobile: The Workshop
by Karen McGrane (@karenmcgrane) of Bond Art + Science.

Highlights:
4 Content Truths:
Content matters on mobile.
Strive for content parity.
It's not a strategy if you can't maintain it.
You don't get to decide what device people use. They do.
Description:
You don't get to decide which platform or device your customers use to access your content: they do.

Mobile isn't just smartphones, and it doesn't necessarily mean you are on the move. It's a proliferation of devices, platforms, and screensizes — from the tiniest "dumb" phones to the desktop web. How can you be sure that your content will work everywhere, all the time?
---
---
✉️ Get an email when we publish new content:
Don't worry, we won't bug you with junk. Just great content marketing resources.
---
Ready To Try
Content Harmony?
Get your first 10 briefs for just $10
No trial limits or auto renewals. Just upgrade when you're ready.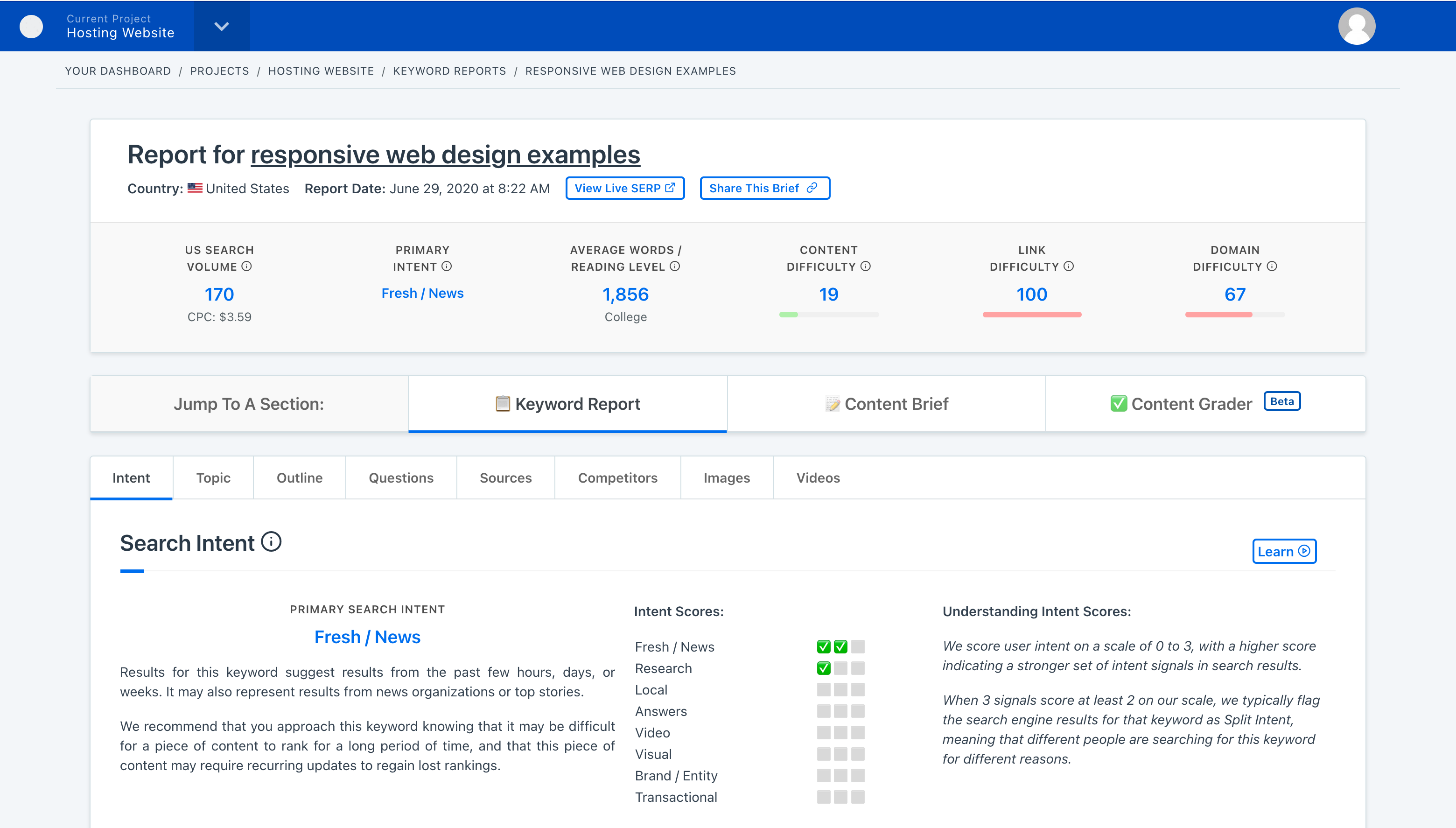 ---