Content Harmony is about finding a balance across the entire content marketing process.
From content strategy, to content creation, to promotion of content, to analytics of content performance, organizations need to find a balance in all aspects in order to see great results from their content marketing efforts.
This Venn diagram shows what happen when one of those elements is missing: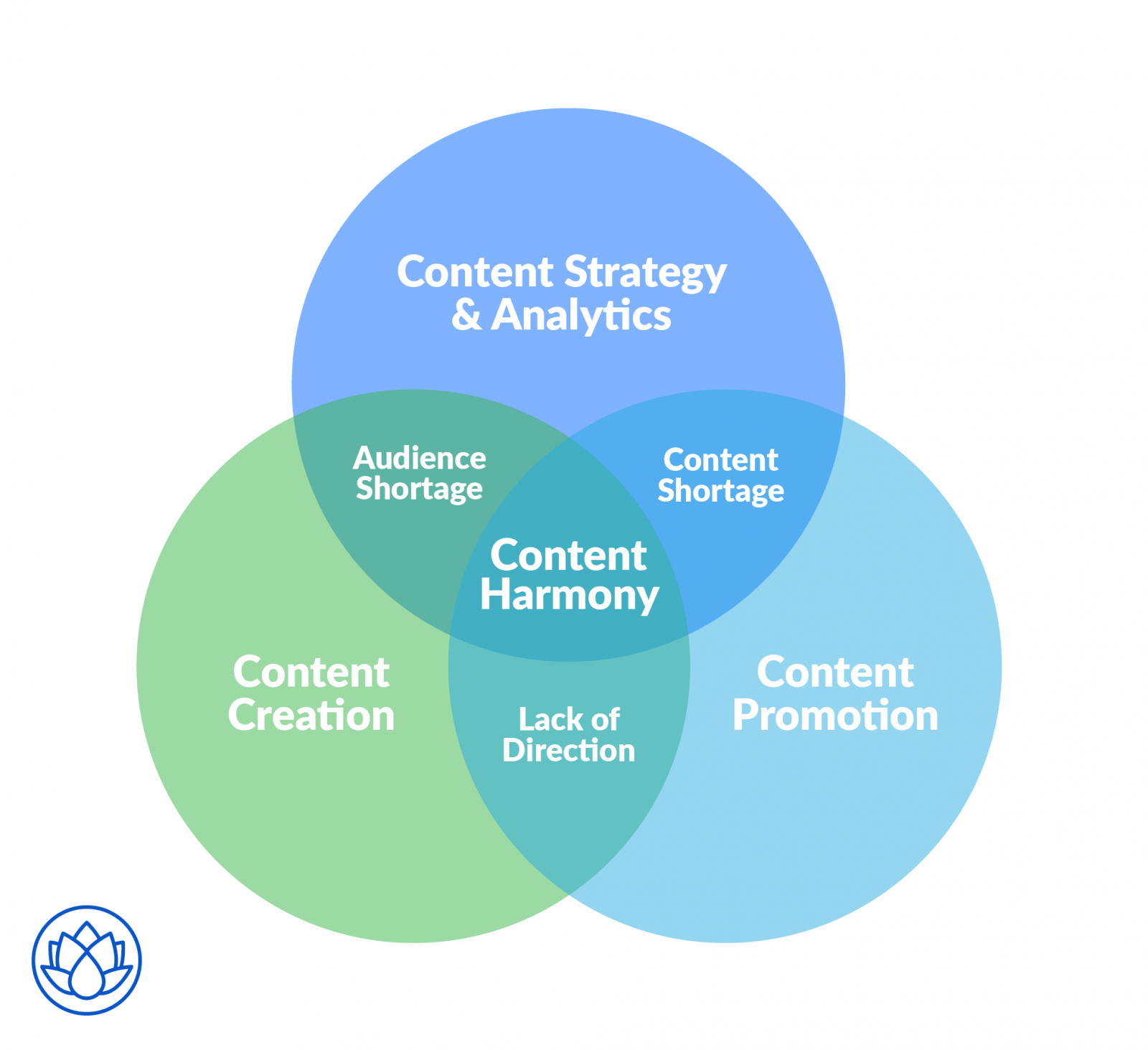 When Content Creation Is Lacking
Most companies dipping their toes into the water of content marketing understand the content creation element.
A lack of content creation results in shortage of content to promote, plain and simple.
When Content Promotion Is Lacking
Content creation without content promotion results in a lack of audience.
For growing brands, this could mean lack of outreach to get in front of your intended audience.
For established brands with an audience already built, this could mean lack of communication about content being produced.
Either way, regardless of how established your brand is, you need to find a happy balance between creating content and making sure the right people know it was published.
When Content Strategy Is Lacking
Aside from lack of promotion, lack of an actual strategy is the other major error in content marketing.
It's one thing to understand that content creation and promotion can result in traffic to a site, but it's another thing to tie those content creation and traffic goals to your larger business goals, like sales, customer retention, or building your email list.
Bringing Harmony to Content Marketing
In art, the concept of harmony refers to the combination of elements to form a consistent and orderly whole.
Content Harmony is about achieving that with your organization's content. Forming an orderly and consistent message across your body of work, and building unity in every element of your content marketing efforts.
Our goal as an organization is to help our clients find harmony in their content marketing, and highlight great content marketing practices through our blog and the other content we produce. Take a look at our content marketing process to learn more.
---
---
✉️ Get an email when we publish new content:
Don't worry, we won't bug you with junk. Just great content marketing resources.
---
Ready To Try
Content Harmony?
Get your first 10 briefs for just $10
No trial limits or auto renewals. Just upgrade when you're ready.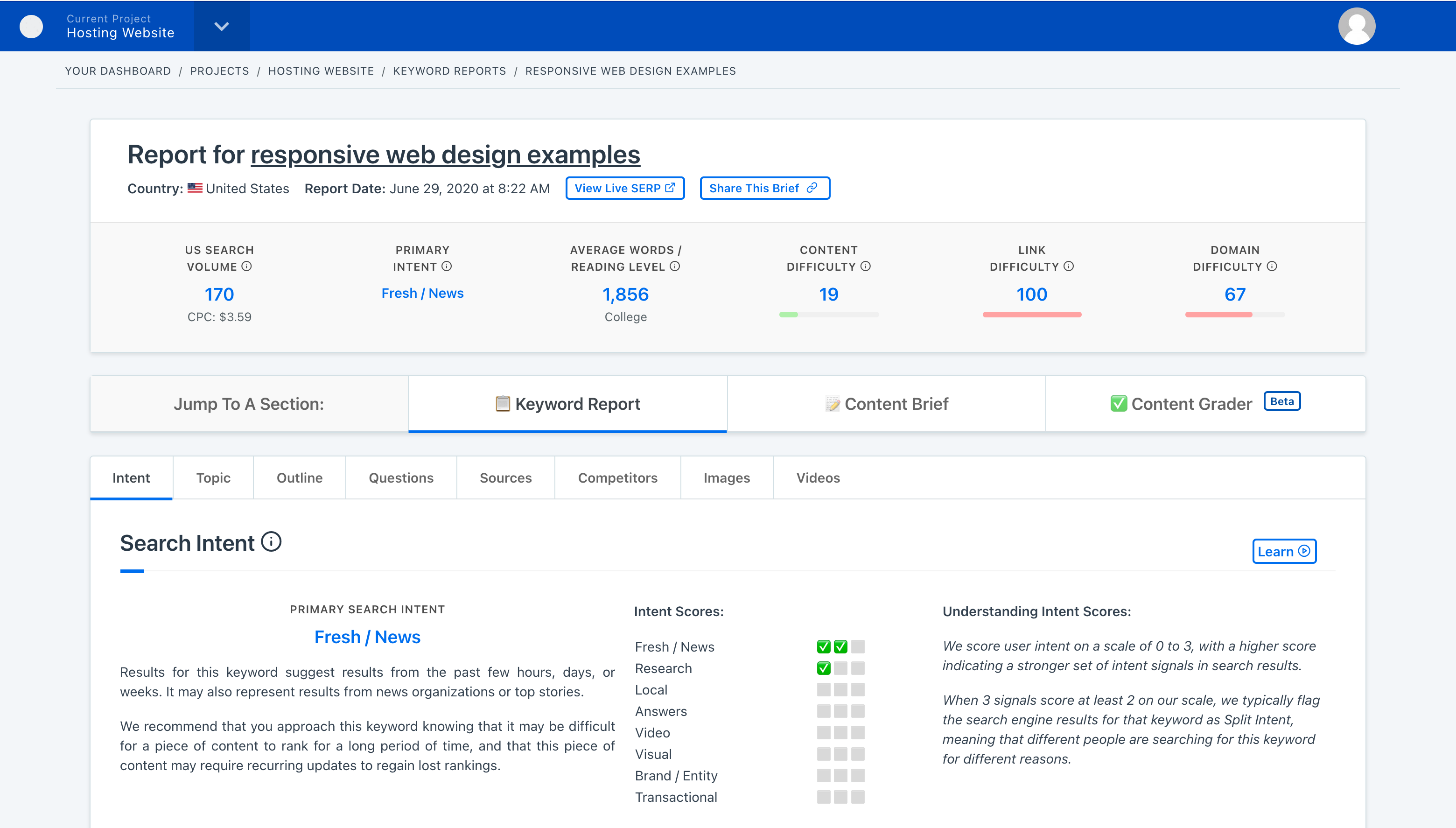 ---