Quick Answer
Links (both from other websites as well as the links within your own site) are important to SEO because there is a direct correlation between quality/quantity of links to your site and how much search traffic your site receives.
For small businesses, more links = more search traffic = more customers.
---
Why Links Are Important For SEO: The Longer Answer
When Google started, their method for ranking websites in search was primarily based around the number of links a webpage had. The basic concept was that the more links a webpage had, the more likely that webpage was to have good content.
Essentially, links to your websites are popularity votes, and the more votes you get, the more popular you are with Google.
So why not run out and create thousands of links?
Simple: not all links are created equal.
Which of the following two links do you think are more valuable?
A link from an article on NewYorkTimes.com to your website after they interviewed you.
A link from suzeyqsblog.blogspot.com which has 4 blog posts from a year ago.
It should be pretty obvious that the New York Times link is more valuable. Just like befriending one of the cool kids in high school, a vote from a popular kid (or webpage) is far more valuable to your overall popularity than a vote from the class nerd.
OK, I get it, popular webpages win, unpopular webpages lose. So how do I figure out which links are valuable to me?
There's a lot of factors that contribute to the value of a link, but here's a few aspects that make a link from a website valuable to you, the small business owner:
Relevance: If you're an electrician, getting a link from a website dedicated to electricians is more valuable than a website dedicated to fishing. Links from relevant websites help search engines figure out what your site is about, which helps you rank for that topic. So, if you're looking to rank highly when people search for "Seattle Ice Cream," then links from websites about Seattle or about ice cream are great for your site. Search engines are smart, though. If you get a link from a local blog that is based in Seattle, or a website that is about desserts, they can figure out that desserts are related to ice cream, and that a blog based in Seattle is writing about a business located in Seattle.
Authority & Trust: Similar to the NewYorkTimes.com example above, links from trusted and authority websites are more important than less-trusted websites. Local and regional news organizations are a good example of trusted sites. Often linkbuilders will talk about links from .EDU and .GOV domains. The reason these are considered so valuable is that they typically come from very trusted websites such as a university or state governmental agency – both of which tend to many "popularity votes" – do you see the pattern that's forming? So, as a general rule of thumb, you should go after links from more important websites.
Note: This is why link building services that claim to build "1000s of links per week" or "submit your website to 2000 directories instantly" all for the low low price of $99 are a waste of your time – these links are never valuable, and worse, they can come from spammy sites, which can be considered a mark against your website!
Diversity: Search engines like to see you get a wide variety of links. It's an indicator of trust, and websites that don't have a natural "link profile" can be red-flagged by search engines. So what types of links should you target to make sure your link profile is diverse? Consider the following types of links:
Bloggers talking about your business
Website directories
People sharing your website on their Facebook page
Reviews on sites like Yelp, InsiderPages, Google Places, etc.
Comments that you have left on blogs and news websites
Links from local organizations like your Chamber of Commerce
All of those links and many more will help you form a natural link profile, which means better performance in search engine rankings.
So let's say I can go get a bunch of quality links over time. Then what? Am I done?
Nope! For better or worse, the job of link building is an ongoing one. For one, your competitors are only going to become more search savvy as time goes on, and it's easy for them to see what links you already have if they know how (or if they hire someone who does).
Search engines can tell when you stop getting links to your site, and a website that hasn't gotten any links in awhile it starts to look stale. In November 2011 Google announced that they have updated 35% of their search results to be more focused on 'freshness' and updated content! That means you can't afford to be defensive, your business has to be proactive when it comes to building links.
Does that mean you need to hire a search marketing company like us to help you to build links forever? Not necessarily, but if you don't have someone tasked with the responsibility of making sure your website is performing well in search and building links, you had better be doing something to make news in your community to keep the links coming!
---
---
✉️ Get an email when we publish new content:
Don't worry, we won't bug you with junk. Just great content marketing resources.
---
Ready To Try
Content Harmony?
Get your first 10 briefs for just $10
No trial limits or auto renewals. Just upgrade when you're ready.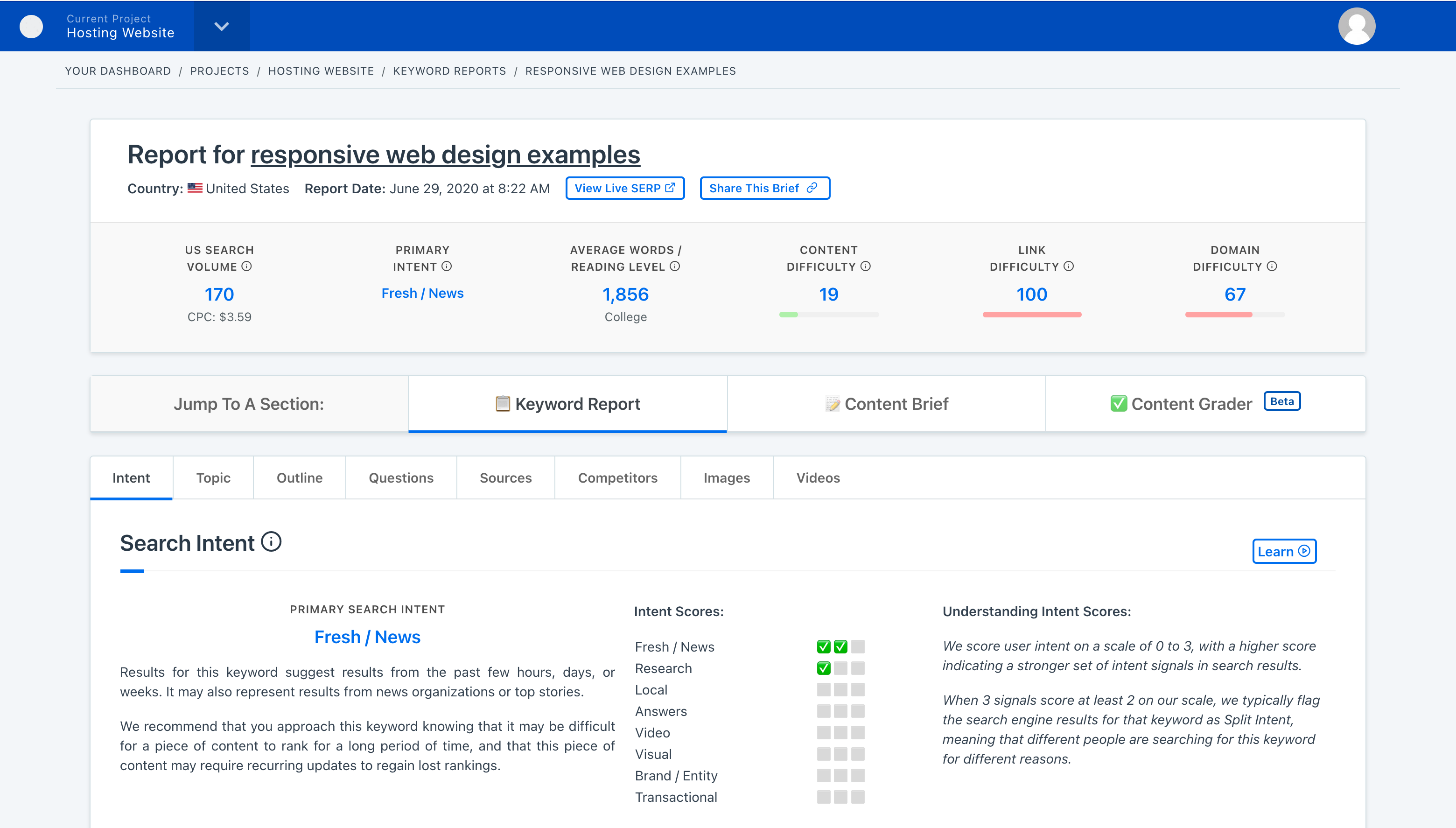 ---